International Atomic Energy Agency (IAEA)- Relevance for UPSC Exam
GS Paper 2: International Relations- Important International institutions, agencies and fora- their structure, mandate.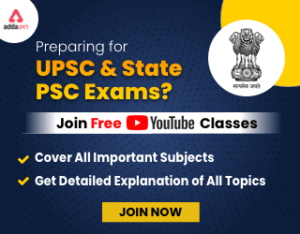 Get free video for UPSC CSE preparation and make your dream of becoming an IAS/IPS/IRS a reality
International Atomic Energy Agency (IAEA)- Context
In its annual report, IAEA said that North Korea appears to have restarted a nuclear reactor that is widely believed to have produced plutonium for nuclear weapons.

The IAEA issues the report annually before a meeting of its member states, posting it online with no announcement.

The International Atomic Energy Agency has had no access to North Korea since Pyongyang expelled its inspectors in 2009.

The country then pressed ahead with its nuclear weapons program and soon resumed nuclear testing. Its last nuclear test was in 2017.
United Nations Security Council: Composition, Functioning and Indian Engagement at UNSC
International Atomic Energy Agency (IAEA)- Key Points
About IAEA: IAEA is the world's centre for cooperation in the nuclear field. It was set up as the world's "Atoms for Peace" organization in 1957 within the United Nations family.

In 2005, it was awarded the Nobel Peace Prize for its work for a safe and peaceful world

IAEA Secretariat: It is headquartered at the Vienna International Centre in Vienna, Austria.

Operational liaison and regional offices are located in Geneva (Switzerland), New York (USA), Toronto (Canada), and Tokyo (Japan).

Reporting to the UN: Reports on IAEA activities are submitted periodically to the United Nations Security Council (UNSC) and the United Nations General Assembly (UNGA).
International Atomic Energy Agency (IAEA)- Board of Governors and the General Conference
The IAEA has two policymaking bodies. They are- General Conference and Board of Governors.
General Conference of IAEA: It consists of all the member countries of the IAEA which meets in a regular annual session.
General Conference sets the annual regular budget and addresses extra-budgetary funds as well as voluntary contributions made to the Technical Cooperation Fund.
Board of Governors: It consists of 35 members. Each board members have one vote. It key functions are-

Recommendations to the General Conference on IAEA activities and budget.
Responsible for publishing IAEA standards.
Responsible for making most of the policy of the IAEA.
Appoints the Director General subject to General Conference approval.
International Atomic Energy Agency (IAEA)- Key Functions
IAEA works with its Member States and multiple partners worldwide to promote the safe, secure and peaceful use of nuclear technologies.
IAEA seeks to promote the peaceful use of nuclear energy and to inhibit its use for any military purpose, including nuclear weapons.
North-Eastern Region (NER) District SDG Index and Dashboard 2021-22