Relevance
GS Paper 2: Governance, Administration and Challenges- Issues relating to development and management of Social Sector/Services relating to: Human Resources.
Context
In these troubled times of the COVID-19 pandemic, World Population Day on July 11 brings some positive news — India has entered a demographic sweet spot that will continue for another two to three decades.
Drivers of economic growth and social progress: more than half of India's population is under 29 years of age.
Sexual and reproductive health and rights (SRHR) (defined by the Guttmacher–Lancet Commission): includes issues such as violence, stigma, and respect for bodily autonomy, which greatly impact the psychological, emotional, and social well-being of individuals along with SRHR.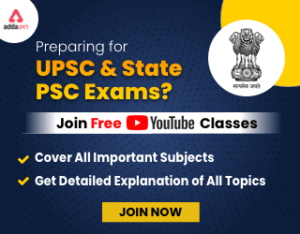 Get free video for UPSC CSE preparation and make your dream of becoming an IAS/IPS/IRS a reality
India's demography: achievements
Stabilization of population: due to decline in the Total Fertility Rate (TFR) (presently at 2.2 children), which will soon reach replacement level (2.1).

But due to the 'population momentum' effect, the Indian population will continue to grow.
Population momentum occurs when a country's fertility rate declines to or below replacement level, yet the population size continues to grow due to the population's age structure.

Improved rates of institutional delivery and a decline in maternal mortality ratio (MMR): MMR has declined from 327 in 1999-2001 to 113 per 100,000 live births in 2016-18, as per Sample Registration System (SRS) data.
Improved family planning: for instance, contraceptive prevalence has improved in most States (the National Health Family Survey 5 for the year 2019-20).
Challenges faced by Women
Rural-urban divide: as TFR in rural women is higher than the national average of 2.2 children.

This is due to lack of formal education and poverty, as most of them live in the pooper states.

Limited access to SRHR: due to pervasive negative social norms, health system barriers, and gender inequality.
Inadequate information and access to SRH services:

Two million adolescent girls (15-19 years) each year had a pregnancy, and of these, nearly 63% were unwanted or unintended (Guttmacher Institute, 2021).
2% of adolescent girls had an unmet need for contraception, according to NFHS-4.

Denial of bodily autonomy to women: socially sanctioned harmful practices such as child marriage, gender-based violence is often rooted in social norms, beliefs, and practices.

For instance, 8% of women aged 20-24 years are married before they turn 18, often having their first child within the first year of marriage.

Poor performance on The World Economic Forum's (WEF) Global Gender Gap Report (2021): India has slipped 28 places to rank 140th among 156 countries, becoming the third-worst performer in South Asia.
National Mission for Clean Ganga
Way forward
Government should –

Ensure that the youth of the nation is healthy, knowledgeable, and skilled.
Provide youth with the rights and choices to develop to their fullest potential, including, and especially, sexual and reproductive health and rights (SRHR).
Triggering positive ripple effects: by placing youth, women, and girls at the center of policymaking and services.

Ensure adequate provisions for sexual and reproductive health (SRH) services: as any further delays will curtail the health and well-being of women and girls, the consequences of which can last a lifetime.
Collaborative approach: all sections of society must embrace this call for positive change, each doing their part, from the individual to the institution level.
Investment in social causes must go alongside economic progress: as highlighted by the success of programs such as Beti Bachao Beti Padhao (BBBP).
Ensuring woman bodily autonomy: which will result in advances in her health, education, income, and safety. She is more likely to thrive, and so is her family.