Relevance:
GS Paper 2: International relations-Bilateral, regional and global groupings and agreements involving India and/or affecting India's interests.
Context
European Union (EU) plans to institute a "green pass" (also called EU digital Covid Certificate) from July 1, 2021.
India has warned EU to introduce a "reciprocal policy" only allowing ease of travel for those European countries that recognise Indian vaccines Covishield and Covaxin.
Green Pass and Associated Issues
Green pass: It is a digital proof showing that a person has either been vaccinated against Covid-19, received a negative test result or recovered from Covid-19.

The certificate is both in digital and paper format, comes with a QR code is free of charge, is in the national language and English, is safe and secure and valid in all EU countries.
Four approved vaccines by European Medicines Agency(EMA):Comirnaty of Pfizer/BioNTech; Moderna; AstraZeneca's Vaxzervria; and Janssen by Johnson & Johnson.

Associated Concerns:

Exemption of Indian vaccines: like Covishield (the version of the AstraZeneca vaccine being manufactured in India by SII) and Covaxin (manufactured by Bharat Biotech), are not eligible for the EU Digital Covid certificate or "green pass".
Protest by the African Union: on the grounds of promoting "inequality" for those from India and "lower-income" countries for whom the Covishield vaccine was the "backbone" of the international COVAX alliance programme.
India-EU relations: Areas of cooperation
Connectivity partnership: launched during India-EU virtual summit held in May, 2021.

Aim: to ensure connectivity in the sectors like digital, energy, transport, and people-to-people and enabling the two countries to pursue sustainable joint projects in regions spanning from Africa, Central Asia to the wider Indo-Pacific.

Economic Importance:

The EU is India's third largest trading partner, accounting for €62.8 billion worth of trade in goods in 2020 or 11.1% of total Indian trade after China (12%) and the US (11.7%).
The EU is the second-largest destination for Indian exports (14% of the total) after the USA.

Strategic partnership: India is a suitable partner for India to balance growing influence of China while EU can be a reliant partner of India to ensure stability in the Indo-pacific theatre.
Climate change: India can learn from a new industrial strategy called the 'Green Deal' of EU to render its carbon-emission neutral by 2050.

Cooperation: between India and EU to achieve the goals of Paris Agreement and Other Sustainable Development targets.

Cooperation on global health: EU member-states have rallied to support India by sending critical medical supplies in the last few weeks in recognition for the role India had played in helping others over the last year.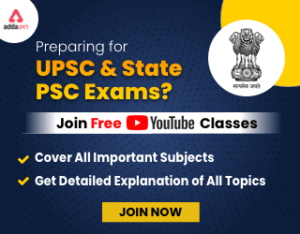 Get free video for UPSC CSE preparation and make your dream of becoming an IAS/IPS/IRS a reality
Challenges Ahead
Economic issues:

Unmet potential:India is the EU's 10th largest trading partner (1.8% of EU total trade in goods in 2020)well behind China (16.1%), the USA (15.2%), and the UK (12.2%).
Bilateral Broad-based Tradeand Investment Agreement (BTIA): started in 2007, is yet to be finalized. Recently both India and EU had agreed to accelerate the process.

Restrictive regulatory environment: Technical barriers to trade (TBT), sanitary and phyto-sanitary (SPS) measures, and discrimination based on legislative or administrative measures by India, affect a wide range of sectors, including goods, services, investment and public procurement.
Strategic issues: Growing influence of China in economic and other strategic sectors in EU is a concern for India.

EU recently signed a Comprehensive Agreement on Investment with China, which has drawn a lot of criticism and its ratification has now been suspended because of diplomatic tensions.
Way forward
Geo-Economic Cooperation: India can pursue EU countries to engage in Indo-pacific narrative, geo-economically if not from security prism.
Potential for economic growth: India can leverage EU's market to expand its export market, resulting in more sustained growth in the national income and industrial sector as suggested by Economic Survey, 2020-21.

Conclude India-EU BIT treaty: to achieve full trade potential of the two countries.

Investment in clean energy technologies: EU can help India in achieving carbon-neutral status by 2050 by investing in clean energy technologies.

They can also cooperate for implementing clean energy technologies in other resource-deficient countries.

Combating after effects of COVID-19 pandemic: EU shall include Indian vaccines under its green pass system to ensure barrier free movement of vaccinated Indian people, resulting in quick recovery in goods and services trade between the two countries.

Ensuring resilient medical supply chains: should be the priority for both India and EU in order to fight against current COVID-19 pandemic and other future health challenges.