Gravitational waves
Context
Scientists have for the first time detected gravitational waves-ripples in the fabric of space-time – produced by the collision of a neutron star and a black hole.
Previous gravitational wave detections have spotted black holes colliding (in 2015), and neutron stars merging but not one of each.
This finding confirms that there are neutron star-black hole systems and will help answer many questions about the cosmos, from star formation to the expansion rate of our universe.
Key points
Gravitational waves are produced when celestial objects collide and the ensuing energy creates ripples in the fabric of space-time which carry all the way to detectors on Earth.
They are extremely weak so are very difficult to detect.
They travel at the speed of light and can pass through any intervening matter without being scattered significantly.
Albert Einstein predicted the existence of gravitational waves in 1916 in his general theory of relativity.
Additional information
LIGO-India: a planned advanced gravitational-wave observatory to be located in Hingoli District of Maharashtra in India as part of the worldwide network. It is expected to be completed by 2024.
It is being built with an international collaboration betweenthe LIGO Laboratory and three lead institutions in the LIGO-India consortium: 
Institute of Plasma Research, Gandhinagar;
IUCAA, Pune; and
Raja Ramanna Centre for Advanced Technology, Indore.
It is one of the three gravitational-wave (GW) detectors in the world. Other two are situated at–
At Hanford in the State of Washington, north-western USA, and
At Livingston in Louisiana, south-eastern USA.
Nitrogen Dioxide (NO2) pollution
Context
A recent Greenpeace India study revealed that NO2 pollution increased in all eight most populous State capitals
Among Mumbai, Delhi, Bengaluru, Hyderabad, Chennai, Kolkata, Jaipur and Lucknow, Delhi saw the most dramatic increase between April 2020 and April 2021.
Key points
NO2 is a dangerous air pollutant that is released when fuel is burned, including in most motor vehicles, power generation, and industrial processes.
Impacts of the NO2:
Health impacts: Exposure is known to severely impact people's health at all ages, including the respiratory and circulatory systems and the brain, leading to increases in hospital admissions and mortality.
Environmental impact:
Acid rain: formed when NO2 and other NOx interact with water, oxygen and other chemicals in the atmosphere.
The nitrate particles make the air hazy and create visibility challenges.
NOx in the atmosphere contributes to nutrient pollution in coastal waters.
Suggestion: Governments, local administration and city planners must initiate the transition from privately owned vehicles to an efficient, clean and safe public transport system that is run on clean energy.
Additional information
Greenpeace International:It is a non-governmental environmental organization founded in 1971, with offices in over 55 countries and an international coordinating body in Amsterdam, the Netherlands.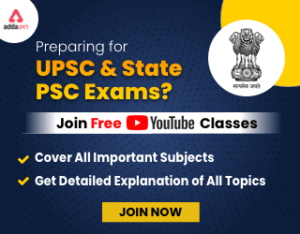 Get free video for UPSC CSE preparation and make your dream of becoming an IAS/IPS/IRS a reality
White Flag campaign
Context
In Malasia, residents of low-income families are waving white flags as a part of the "white-flag campaign", or the benderaputi (white flag) movement.
Key points
The waving of the white flag is a sign of financial distress, which the people are facing amid the lockdowns due to the pandemic.
People, either wave the flag, or put a white cloth outside their homes to send a SOS kind message and wait for neighbors and good Samaritans to help them.
Similar to this movement, black flag movement is also underway to show against the government's management of the pandemic.
Also, a red flag movement has also been started to feed the animals, who has been abandoned by the pet owners due to financial stress.
Additional information
White flag is a symbol of surrender or truce.
Malaysia is an East Asian country and is a foundational member of ASEAN
Important geographical locations: Malay Peninsula, Strait of Malacca
Important Prelims Articles – 7 July 2021
Ministry of Co-operation
Context
The union government, in the recent cabinet reshuffle, has created a Ministry of Co-operation to strengthen the co-operative movement in the country.
Key points
It is created to realize the vision of 'sahakar se samriddhi' (through co-operative to prosperity).
It will provide a separate administrative, legal and policy framework to strengthen the co-operative sector in the country.
It will help streamline the processes for 'ease of doing business' and will enable development of multi-state cooperatives (MSCS).
Additional information
Cooperatives are a group of people, who run and control an enterprise to realize their common economic and social needs.
The 97th Constitution Amendment Act made following provisions for co-operatives
Inserted a new part-IXB regarding working of co-operatives
Added a word co-operative in the Article 19(1)(a), which deals with "unions and associations".
Inserted a new Article 43B for the promotion of co-operative societies.