'Section 66' of the Information Technology Act, 2000
Context
Recently, the Supreme Court found that people were still booked and tried under Section 66A of the Information Technology (IT) Act even six years after the SC struck down the provision as unconstitutional and a violation of free speech.
Key points
Section 66 of IT Act: it criminalized the sending of offensive messages through a computer or other communication devices. This was a cognizable offence, attracting a penalty of at least three years imprisonment.
Major issues with the provision:
Vague and all encompassing: which led to misuse of this for narrow political interests by penalizing the or silencing the uncomfortable voices on different social media platforms in the name of being offensive and hate promoting in nature.
Compromised right to freedom speech under Article 19(1) of the constitution: as it was vaguely defined and used to censor critical voices.
Shreya Singhal v. Union of India judgement: SC had found that Section 66A was contrary to both Articles 19 (free speech) and 21 (right to life) of the Constitution and struck down the entire provision.
Additional information
K. Viswanathan Committee on hate speech: proposed a legislation to meet the challenge of hate speech online.
Co-WIN App
Context
India is making its digital platform for Covid19 vaccination drive, Co-WIN, open source for all countries to access, adapt and use.
After this, the Co-Win software can be customized to any country according to local requirements.
More than 142 countries have shown interest in the Co-Win platform.
Key points
About Co-Win
It is an extension of the electronic vaccine intelligence network (eVIN) that is used to collect real-time data on the vaccination program.
It is a cloud-based IT solution for planning, implementing, monitoring, and also evaluating Covid19 vaccination in India.
Features
This not only tracks and monitors vaccinations on a real-time basis, but also the wastage of doses. Hence, help in minimizing the wastage of the vaccines and counter proxy vaccinations.
Aadhaar enabled: helps in efficient identification of the beneficiary.
End-to-end digital:
Nodal agency

National Health Authority (NHA) is the nodal agency for managing the Co-Win app. The platform is owned by the Ministry of Health and Family Welfare.

Backend and tech infrastructure of the platform: is managed by the Ministry of Electronics and IT along with the National Informatics Centre.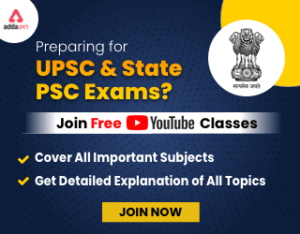 Get free video for UPSC CSE preparation and make your dream of becoming an IAS/IPS/IRS a reality
Global Cybersecurity Index
Context
Recently, International Telecommunication Union has released Global Cybersecurity Index in which India has been ranked 10 among the 182 countries.
Key points
India moved to 10th rank from 47th rank in 2019.
In Asia-Pacific region, India has been placed at 4th
US has secured the top spot.
India has been ranked ahead of China and Pakistan.
The ranking is based on 5 pillars and 20 indicators.
5 Pillars: Legal Measures, Technical Measures, capacity building measures, organisational measures, and cooperation.
India witnessed significant improvement under all pillars and, is emerging as a global IT superpower.
Additional Information
International Telecommunication Union is a specialised body of United Nations for information and communication technologies. It was established in 1865 and, is headquartered in Geneva, Switzerland.

India has remained its member since 1952 and recently, she has been elected for a 4-year term—2019-2022.

Budapest Convention is an international convention to cybercrimes. India is not a signatory of this convention.
Cybersecurity do not come under any list of Schedule 7 of our constitution and hence comes under residuary subject, where only union government has the authority to make laws.
Important Prelims Articles – 6 July 2021
AIM-iLEAP
Context
Atal Innovation Mission (AIM) concludes first fintech cohort of AIM-iLEAP (Innovative leadership for entrepreneurial agility and profitability) to accelerate tech-start-ups in India.
Key points
It backs tech start-ups, who needs access to industry, markets and investors.
Its objective is to invite tech start-ups from a wide range of functions and present their solution to the corporate sector and the innovation team for enabling market access and industry partnerships.
Additional Information
AIM is a flagship program of Niti Aayog to promote innovation and entrepreneurship culture across the country.

It was launched in
AIM has launched the Atal Tinkering Lab (ATL) program. ATL is a state-of-the-art facility established in a school with an objective to foster curiosity and innovation in young minds, between grade 6th to 12th across the country.
AIM has 2-core components: Promoting entrepreneurship through Self-Employment and Talent Utilisation (SETU), and Promotion of Innovation.