Tokyo Summer Olympics 2020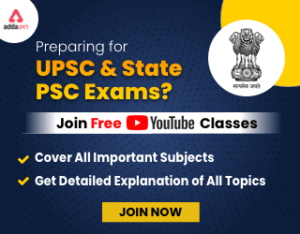 Get free video for UPSC CSE preparation and make your dream of becoming an IAS/IPS/IRS a reality
Context
The Summer Olympics 2020 is being held in Tokyo, Japan between 23 July-08 August 2021. With no fans permitted in Japan, foreign or local, it has the distinction of being the first Games without spectators.
Even after postponement, the Olympics Games will keep the name Olympic and Paralympic Games Tokyo 2020.
Menace of Drug/Substance abuse in India: Causes, Impacts and Solutions
Key facts about Tokyo Summer Olympics 2020
Background:

Historic postponement: This is the first time that the Olympic Games have been postponed and rescheduled.
It is also considered as the first postponement of an Olympics in peacetime.

Tokyo was selected as the host city during the 125th IOC Session in Buenos Aires, Argentina in 2013.
Hosting Olympics in Tokyo in 1964 making this the first city in Asia to host the Summer Games twice.
Tokyo 2020 medals have been crafted with recycled electronic waste.
Athletes representing 206 National Olympic Committees, including a refugee Olympic team, are expected to participate. The Indian contingent will compete across 18 disciplines.
Manpreet Singh and Mary Com will be the flag-bearers for India at the opening ceremony.
The Editorial Analysis: India must directly engage with Taliban 2.0
About Olympics:
The first modern Olympic Games were held in 1896 in Athens (Greece) and the architect of the modern Olympics Games was Pierre, Baron de Coubertin.
Missing Olympics: In 1940, Japan was about to become the first Asian country to host the Olympics but it got canceled due to its military aggression in Asia.

1940 Olympics also called 'Missing Olympics' it later got canceled due to World War 2.
Important Prelims Articles- 22st July 2021
Additional information
International Olympic Committee (IOC): it was created in 1894 and is the supreme authority of the Olympic Movement.

It is a non-governmental sports organization based in Lausanne, Switzerland, and is responsible for organizing the Summer and Winter Olympic Games.
Financial Action Task Force (FATF): Composition, Functions, and Its Fight against Terror Financing
UNESCO's list of world heritage sites
How to Prepare for UPSC Prelims: Step by Step Guide for Beginners
Context
Recently, the English city of Liverpool has been removed from UNESCO's list of world heritage sites after the United Nations' cultural agency found new buildings, including a football stadium, undermined the attractiveness of its Victorian docks.
The city is only the third place to be removed from the prestigious list, the other two being- a wildlife sanctuary in Oman in 2007 and the Dresden Elbe Valley in Germany in 2009.
Key facts
About UNESCO's list of world heritage sites: A World Heritage site is officially classified as a natural or man-made area or a structure that is of international importance and requires special protection. These sites are officially recognized by UNESCO.

The list is maintained by the international World Heritage Program administered by the UNESCO World Heritage Committee, composed of 21 UNESCO member states which are elected by the General Assembly.

Criteria for selection: To be included in the list, a World Heritage Site must be an already classified landmark, unique in some respect as a geographically and historically identifiable place having special cultural or physical significance.
Benefits: The heritage label gives historic sites access to UN conservation funding as well as featuring in tourist guidebooks across the world.
India and UNESCO's World Heritage Sites
At present, India has 38 World Heritage Sites. These include 30 Cultural properties, 7 Natural properties, and 1 mixed site.
Recently, six Indian sites have been added to the tentative list of UNESCO's world heritage sites. These are –
Ganga ghats in Varanasi, U.P.
Temples of Kanchipuram in Tamil Nadu.
Satpura Tiger Reserve in Madhya Pradesh,
Maratha military architecture in Maharashtra
Hire Bengal megalithic site in Karnataka and
Bhedaghat-Lameta Ghat of Narmada Valley in Madhya Pradesh.
Nirbhaya Fund
Context
Ministry of Women and Child Development (MOW&CD) recently reported that out of the allocation of around 6200 crore till date, under Nirbhaya Fund, a sum of approx. Rs. 4100 crores have been disbursed/ released by the concerned Ministries/ Departments and approx. Rs. 2800 crores have been reported to be utilized.
Key points
Since the inception of Nirbhaya Fund, schemes/ projects worth Rs. 9764.30 Cr. have been appraised by the Empowered Committee (EC).
Empowered Committee of officers:

They are constituted to appraise and recommend the proposals for funding under Nirbhaya Fund.
They also review the status of implementation of approved projects from time to time in collaboration with the concerned Implementing Agencies.

After appraisal by the EC, the concerned Ministries (or Departments) obtain approval of the Competent Financial Authority (CFA), release funds and implement the project /scheme either directly or through various Implementing Agencies.
Additional information
Nirbhaya Fund:

It was set up in 2013 to implement the initiatives, which are aimed at improving the security and safety of women in our country.
It is a non-lapsable corpus fund where the government contributed 1000 crores.
Administration of the fund rests with the Department of Economic Affairs under the Ministry of Finance, while the MW&CD is the nodal agency for expenditure from this fund.
Under this scheme, the Centre grants money to the states, which in turn spend it on women safety programs.
3 schemes have been implemented by the Ministry of Women and Child Development from this fund.

'One Stop Centre'
'Universalisation of Women Helpline'
'Mahila Police Volunteer'
Stand-Up India Scheme
Context
The government has recently decided to extend the duration of this scheme till 2025.
Key points
Till now, banks have sanctioned Rs 26,204 crore to 1,16,266 beneficiaries under the Scheme in the last five years.
The scheme has benefited more than 93,000 women entrepreneurs till date.
Additional information
Stand Up India Scheme: It was launched on 05th April, 2016.
Objective:

The objective of the Stand-Up India Scheme is to facilitate loans between Rs. 10 lakh and Rs.1 Crore to at least one Scheduled Caste (SC) or Scheduled Tribe (ST) borrower and one woman borrower per bank branch for setting up only a green field enterprise in manufacturing, services or trading sector.

Eligibility:

The SC/ST or Women entrepreneur should be above 18 years of age.
In case of non-individual enterprises, 51% of the shareholding should be held either by SC/ST and/or Women entrepreneur.

Margin Money: In the budget 2021-22, the margin money requirement for loans under the Scheme has been reduced from 'upto 25%' to `upto 15%' and activities allied to agriculture have been included in the Scheme.