Dairy Investment Accelerator (DIA)
Context
Department of Animal Husbandry & Dairying (DAHD) under the Ministry of Fisheries, Animal Husbandry & Dairying has setup Dairy Investment Accelerator under its Investment Facilitation Cell.
Key points
This Investment Accelerator is a cross functional team constituted to function as the interface with investors.
It shall provide following support across the investment cycle:

Offering specific inputs for evaluation of investment opportunities.
Addressing queries about government schemes.
Connecting with strategic partners.
Providing on-ground assistance with state departments & relevant authorities.

DIA will work with DAHD to organize a series of events with global & local industry participants and will conduct one-on-one discussions with the investors to understand their perspectives, facilitate direct interactions with government officials and connect with other players in the industry.
It is also generating awareness among investors about Animal Husbandry Infrastructure Development fund(AHIDF).
Additional information
AHIDF: It is a Rs. 15,000 crore fund, setup for offering financial support to entrepreneurs, private companies, MSME, and Farmers Producers Organizations (FPOs). Eligible entities can avail the following benefits to set up new units or expand existing units:

3% interest subvention on loans
2-year moratorium with 6-year repayment period
INR 750 Cr credit guarantee from NABARD

India contributes 23% of global milk production.
Annual milk production in the country has grown by 6.4% (CAGR) in the past 5 years.
The Dairy sector has seen substantial foreign direct investment (FDI) constituting about 40% of FDIs in Indian food sector.
Dairy sector is the single largest agricultural commodity contributing 5% to the national economy.
SMILE scheme
Context
Ministry of Social Justice & Empowerment (MoSJ&E) has formulated a scheme covering comprehensive measures for welfare of beggars.
Key points
Support for Marginalized Individuals for Livelihood and Enterprise (SMILE) scheme has been formulated which includes sub scheme – 'Central Sector Scheme for Comprehensive Rehabilitation of persons engaged in the act of Begging.
Focus of the scheme is on rehabilitation, provision of medical facilities, counselling, basic documentation, education, skill development, economic linkages, among others.
Pilot projects initiated on Comprehensive Rehabilitation of Persons engaged in the act of Begging in ten cities namely Delhi, Bangalore, Chennai, Hyderabad, Indore, Lucknow, Mumbai, Nagpur, Patna and Ahmadabad.
This scheme covers several comprehensive measures including welfare measures for persons who are engaged in the act of begging.
The scheme would be implemented with the support of State/UT Governments/Local Urban Bodies, Voluntary Organizations, Community Based Organizations (CBOs), institutions and others.
Total fund allocated between 2021-22 to 2025-26 would be 182 crores.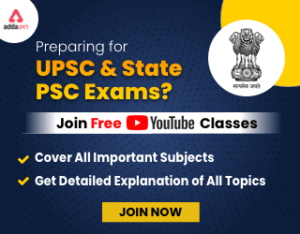 Get free video for UPSC CSE preparation and make your dream of becoming an IAS/IPS/IRS a reality
Bonalu Festival
Context
Amid COVID-19, preparations have started for the Bonalu celebrations at the Akkanna Madanna temple with all the covid protocols.
The Word Bonalu came from "Bhojanalu" meaning food, which is offered to the goddess during festival time.
Key points
Bonalu is a popular religious festival of the Jagadambika Temple on Golconda Fort, Telangana.
It is a Hindu Festival where Goddess Mahakali is worshiped.
It is the state festival of Telangana and celebrated in parts of Telangana and Andhra Pradesh.
Bonalu festival starts with the religious procession starting from Langar Houz to the temple near Bala Hissar on top of the Golconda Fort.
Beliefs:
It is celebrated during ashada masam because it is believed that during this time the Goddess comes back to her maternal home.
So, people come to see her and bring offerings of food (Bonalu) to show their love and affection, just as they would prepare a special meal when their own daughters visit them.
Women folk in household prepare rice that is cooked along with Milk, Jaggery in a New Earthen or Brass Pot, which is adorned with Neem Leaves, Turmeric and Vermilion.
Women carry these pots on their heads and make an offering of Bonam, including Bangles and Saree to the Mother Goddess at Temples.
Important Prelims Articles- 20 July 2021 
Lingayats
Context
Lingayat sect in Karnataka is a politically important group that often plays an important role in the government formation in the state.
Earlier, the central government had rejected the recommendation of the State government to grant religious minority status to Lingayat and Veerashaiva community.
Centre reiterated that Lingayat/Veerashaiva community is part of Hindu religion.
Key points
About Lingayat Sect:
They are followers of 12th-century social reformer Basavanna (also known as Basaveshwara) and his vachana (verses) philosophy.
The term Lingayat denotes a person who wears a personal Linga, an iconic form of Lord Shiva, on the body which is received during the initiation ceremony.
Meaning of Linga: signifies universal consciousness qualified by the universal energy (Shakti) (and not Linga established in temples).
Strict monotheists: They believe in the worship of only one God, namely, Linga (Shiva).
The Shiva that Basavanna referred to in his vachanas (verses) is not the Hindu god Shiva but the ishtalinga (formless God), which people of the lingayat community wear around their neck.
Additional information
About Basavanna: he was a 12th-century social reformer and spiritual master in Karnataka. he propagated moral, ethical and spiritual values for a peaceful and purposeful life.
Promoted casteless society through his spiritual institution Anubhava Mantapa (an institution based on democratic principles): to spread universal love and brotherhood.
Anyone, irrespective of caste, could become a member as long as they were pious and of good character.
Anubhava Mantapa welcomed men and women from all socio-economic backgrounds to discuss spiritual and mundane questions of life, in open.
Rebelled against Brahminical hegemony: through his spiritual, social and religious teachings and with the support of his contemporary Sharanas.
He promoted women equality in the society through his Vachanas.
He imagined formation of a new society which will be based on following noble principles-
There is only one God.
Complete surrender to God in devotion.
Compassion is the root of all religions. Treat all living beings with kindness and live for the welfare of all.