The State of Food Security and Nutrition in the World 2021
Context
5 UN organisations—Food and Agriculture Organization (FAO), the International Fund for Agricultural Development (IFAD), the United Nations Children's Fund (UNICEF), the World Food Programme (WFP) and the World Health Organization (WHO)—released this report.
Key points
This is the first evidence-based global assessment of chronic food insecurity in the year due to the impacts of COVID-19.
Around one-tenth of the world population, around 811 million people, went hungry in 2020.
The number of people suffering from hunger has been increasing since 2014.
660 million people might face hunger in 2030
No country is on track to achieve any global nutrition targets by 2030.
More than 50% of the total undernourished people in the world live in Asia.
India's promotion of finger-millet has achieved global recognition and has been categorised as the global best practices.
Additional information
SDG 1 deals with poverty and SDG 2 deals with hunger.
Finger-millet are considered as a superfood because of their high nutritional value. They are also climate-resilient and can provide economic security to farmers. Government has also increased the MSP of millets, including finger-millets, to increase its intake.
Important Prelims Articles – 13 July 2021 
Desertification and Land Degradation Atlas of India
Context
Recently, Ministry of Environment and Climate Change (MoEFCC) has released this atlas, which has been published by ISRO.
Key points
It aims to provide the data concerning state-wise area of degraded land during 2018-19.
It will provide the change analysis for the duration of 15 years—2003-05 to 2018-19.
This atlas has been prepared using IRS (Indian Remote-sensing-Satellite) Advanced Wide Field Sensor (AWiFS) data.
It will help in strengthening the National Action Plans for achieving the land restoration targets.
Additional information
The COP-14 of the United Nations Convention to Combat Desertification (UNCCD) was hosted by India in 2019.
India also aims to achieve commitments under Land Degradation Neutrality (LDN) and restore 26 million of degraded land by 2030.
India released the National Action Plan on Climate Change in 2008. This plan has 8 sub-missions: National Solar Mission, National Mission for Enhanced Energy Efficiency, National Mission on Sustainable Habitat, National Water Mission, National Mission for Sustaining Himalayan Ecosystem, Green India Mission, National Mission for Sustainable Agriculture, National Mission on Strategic Knowledge for Climate Change.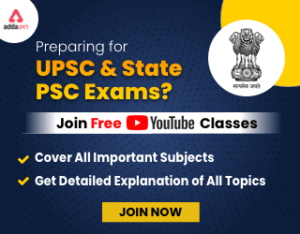 Get free video for UPSC CSE preparation and make your dream of becoming an IAS/IPS/IRS a reality
 Zika Virus
Context
Recently, Zika virus disease was reported for the first time in Kerala.
About Zika virus
Origin: It is a mosquito-borne flavivirus that was first identified in Uganda in 1947 in monkeys. It was later identified in humans in 1952 in Uganda and the United Republic of Tanzania.
Signs and symptoms: Incubation period for the virus is estimated to be 3-14 days.
Symptoms are generally mild including fever, rash, conjunctivitis, muscle and joint pain, malaise, and headache, and usually last for 2–7 days.
Most people with Zika virus infection do not develop symptoms.
Transmission:
Primary mode of transmission: primarily transmitted by the bite of an infected mosquito from the Aedes genus, mainly Aedes aegypti (same mosquito that transmits dengue, chikungunya and yellow fever).
Other modes of transmission: From mother to fetus during pregnancy, through sexual contact, transfusion of blood and blood products, and organ transplantation.
Health complications:
In pregnant women: Zika virus is a cause of microcephaly and other congenital abnormalities in the developing fetus and newborn. It can also result in pregnancy complications such as fetal loss, stillbirth, and preterm birth.
Zika virus infection is also a trigger of Guillain-Barré syndrome, neuropathy and myelitis, particularly in adults and older children.
Treatment: Zika virus has no treatment or vaccine. WHO advises patients to get plenty of rest, drink fluids, and treat pain and fever with common medicines. If symptoms worsen, they should seek medical care and advice.
Kesaria Buddha Stupa
Context
The world-famous Kesaria Buddha stupa in east Champaran district of Bihar is waterlogged due to heavy rain in the district.
The local people call this stupa "Devala", meaning "house of god".
About Kesaria Buddha stupa
Origin:
The first construction of the nationally protected stupa is dated to the 3rd century BCE.
The original Kesaria stupa is said to date back to the time of emperor Ashoka (circa 250 BCE) as the remains of an Ashokan pillar was discovered there.
The stupa mound may even have been inaugurated during the Buddha's time, as it corresponds in many respects to the description of the stupa erected by the Licchavis of Vaishali to house the alms bowl the Buddha has given them.
The current stupa dates to the Gupta Dynasty between 200 AD and 750 AD and may have been associated with the 4th century ruler Raja Chakravarti.
Excavation:
The stupa's exploration had started in the early 19th century after its discovery led by Colonel Mackenzie in 1814.
Later, it was excavated by General Cunningham in 1861-62 and in 1998 an ASI team led by archaeologist K.K. Muhammad had excavated the site properly.
Literary evidence:
It has been visited by Faxian (Fahien) and Xuan Zang (Hsuan Tsang). They talked about its unique geographical location, cultural vibrancy, and ancient heritage in their writings.
According to Faxian, Lord Buddha had announced his impending death or Nirvana just before leaving Vaishali for Kesaria.
Significance:
It is said to be the tallest and the largest Buddhist stupa in the world.
It has a circumference of almost 400 feet and stands at a height of about 104 feet.
The ASI (Archaeological Survey of India) has declared it a protected monument of national importance.
Lord Buddha, during his journey from Vaishali to Kushinagar, had spent a night at Kesariya where he reportedly made some historical revelations. These were later recorded in a Buddhist Jataka story.