Context
Recently, NASA has shared a picture of an open cluster known as NGC 2164 that was captured by the Hubble Space Telescope (HST).

This image was taken by the NASA/ESA Hubble Space Telescope's Wide Field Camera 3 (WFC3), which has previously imaged many other open clusters, including NGC 330 and Messier 11.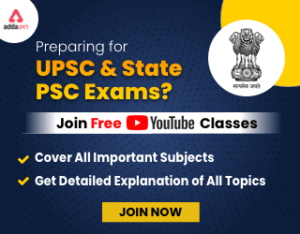 Get free video for UPSC CSE preparation and make your dream of becoming an IAS/IPS/IRS a reality
About NGC 2164
It was first discovered in 1826 by a Scottish astronomer named James Dunlop.
It is located within one of the Milky Way galaxy's closest neighbors — the satellite galaxy is known as the Large Magellanic Cloud.
Large Magellanic cloud: it is a relatively small galaxy that lies about 160,000 light-years from Earth.

It is considered a satellite galaxy because it is gravitationally bound to the Milky Way.
Key Points about Hubble Telescope
It was launched in 1990 into Low Earth orbit by NASA (USA Space Agency) with the contribution and in collaboration with the European Space Agency.
It is named after the astronomer Edwin Hubble.
Part of NASA's Great Observatories Program: Including Hubble Telescope, it is a family of four space-based observatories, each observing the Universe in a different kind of light.
The visible-light Spitzer Space Telescope,
Compton Gamma-Ray Observatory (CGRO), and
The Chandra X-Ray Observatory (CXO).
The optical light Hubble space telescope
Key features of the Hubble Telescope:

It covers the entire Optical spectrum from infrared to ultraviolet.
It makes one orbit around Earth every 95 minutes.
42nd Constitutional Amendment Act, 1976
Important Contributions of the Hubble Telescope
Helped in discovering the moons around Pluto.
Evidence regarding the existence of black holes has emerged based on the observations through Hubble.
The birth of stars through turbulent clouds of gas and dust has also been observed.
Made observations of six galaxies merging together.
The Hubble telescope has made observations of small concentrations of black holes.