Relevance
GS 3: Economics of animal-rearing.
Context
Recently, a new guidelines for poultry farming in India containing new poultry farm rules and regulations was unveiled that mandates small and marginal poultry farmers in India to undertake measures to prevent environmental pollution.
Why the new guidelines?
In September 2020, National Green Tribunal (NGT) has directed the Central Pollution Control Board (CPCB) to revisit the guidelines for classifying poultry farms as Green category industry.
NGT order on poultry farm ordered that the regulation to operate all poultry farms which have more than 5,000 birds should be the same as that for farms that have more than a lakh birds.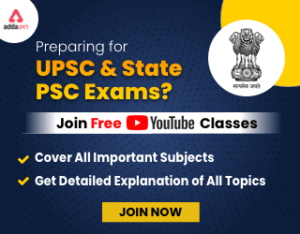 Key points of the CPCB guidelines for poultry farming
New definition of poultry farmers

Small farmer: Those who have 5,000-25,000 birds.
Medium farmers: Those who have more than 25,000 and less than 100,000 birds.
Large farmers: Those who have more than 100,000 birds.
Consent to Operate

For establishing and operating a medium-sized poultry farm of 25,000-100,000 birds, a farmer will have to obtain a certificate of Consent to Establishment or Consent to Operate.
Tackling pollution

The poultry farm should have a ventilated room to reduce the gaseous pollution from the birds.
Also, care should be taken so that poultry faeces do not mix with running water or any other pesticide.
A farm should be set up 500 metres away from a residential area, 100 metres from rivers, lakes, canals and drinking water sources, 100 metres from national highways and 10-15 metres from village footpaths and rural roads.
Emphasis has also been given to daily removal of birds that die, through burial, without harming the environment. Burial should be done three metres above the ground water level.
Implementing agency

The Animal Husbandry Department will be responsible for implementing the guidelines at the state and district level.
Common Survey to Count Elephants and Tigers
Poultry in India
According to the 20th Livestock Census, there are 851.8 million poultry birds in India.
About 30 per cent (250 million) of the above is 'backyard poultry' or small and marginal farmers.
Among the states, Tamil Nadu (120 million) has the highest poultry population.
Pollution due to poultry farming
Poor management of manure, litter and wastewater etc. adversely affects the living in the vicinity.
Moreover, odour is generated from fresh and decomposed waste products such as manure, carcasses, feathers and bedding litter.
Furthermore, intensive poultry production may be responsible for greenhouses gasses, acidification and eutrophication.
Pests which are attracted to the farms make it difficult for the people living in the vicinity.
The administration of the antibiotics adversely affects the health of those who live around the farms and those who consume the birds or eggs.