Context
Recently, the Global Youth Development Index 2020 was released that measures the condition of young people across 181 countries.
India is ranked 122nd in the 2020 Global Youth Development Index.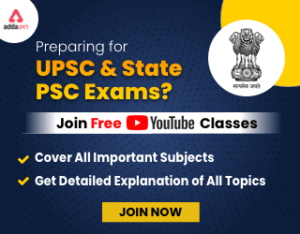 free video for UPSC CSE preparation and make your dream of becoming an IAS/IPS/IRS a reality
Key Points
About: It is a triennial ranking of youth development in 181 countries, released by the Commonwealth Secretariat.
Objective: to help governments to identify specific areas for evidence-based policies and programs in order to improve youth development and participation.
Indicators: It looks at 27 indicators, including literacy and voting, to showcase the state of the world's 1.8 billion people between the age of 15 and 29.

The index ranks countries between 0.00 (lowest) and 1.00 (highest), according to the developments in youth education, employment, health, equality and inclusion, peace and security, and political and civic participation.

Key findings of 2020 index:

Singapore ranked top for the first time followed by Slovenia, Norway, Malta, and Denmark.
Top five gainers: Afghanistan, India, Russia, Ethiopia and Burkina Faso.
Top five losers: Syria, Ukraine, Libya, Jordan and Lebanon.
Improvements: the index showed advances in youth's participation in peace processes and their education, employment, inclusion and healthcare since 2010.
Health: made the largest gains of 4.39% driven by a 1.6% decline in global youth mortality rates and a 2% drop in each HIV, self-harm, alcohol abuse and tobacco use.
Levels of underemployed youth and those not in school, training or work remained constant.
Global education score: increased by 3%, with South Asia making the largest improvement at 16%, followed by sub-Saharan Africa at 10%.
Youth participation in politics: only domain that recorded a decline in most parts of the world, reporting deterioration in 102 countries. Sub-Saharan Africa recorded a 5% improvement in the average regional score.
Peace and security: Improved by 3.41 percent, resulting from fewer young people dying from direct violence.
Somalia recorded the largest gains in peace and security of young people, followed by Colombia, Sri Lanka, Eritrea, and Russia.
Global leaders: Sweden on education, Luxembourg on equality and inclusion, Indonesia on political and civic participation, while Singapore topped the employment, health, and peace and security domains.
Also read: Pradhan Mantri Dakshta Aur Kushalta Sampann Hitgrahi (PM-DAKSH) scheme