Relevance
GS 1: geographical features and their location-changes in critical geographical features (including water-bodies and ice-caps)
GS 3: Conservation, environmental pollution and degradation
Context
National Mission for Clean Ganga recently released a detailed report on how use of Geospatial technologies can benefit the water sector in India.
What are geo-spatial technologies?
Technologies like Satellite based Remote Sensing, Surveying and Mapping, GPS based equipment and sensors, GIS and Spatial Analytics, Artificial Intelligence, Big Data Analytics, Internet of Things, 5G, Robotics and Digital Twin, are collectively called geo-spatial technologies.
Why needed?
India is heavily dependent on groundwater due to its population and requirement of water in agriculture.
India is the largest user of groundwater in the world and is one of the worst hit countries by water crisis.
World Economic Forum (WEF) has regarded water crisis as one of the major global issues of this century.
The hydroelectricity projects in Alaknanda and Bhagirathi have turned upper Ganga into ecological desert
Uranium contamination in groundwater due to mining in Rajasthan and Gujarat.
The energy sector in the country is highly water dependent.
NITI Aayog reported 30% Himalayan springs already dried up due to receding glaciers.
NITI Aayog's composite water management index reported that persistent water crises will lead to 6% loss in the country's GDP by 2030.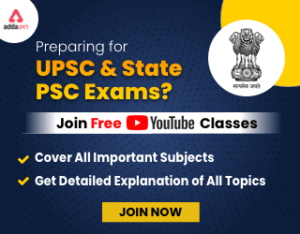 Get free video for UPSC CSE preparation and make your dream of becoming an IAS/IPS/IRS a reality
Geo-Spatial Technology for Water Sector
These are extremely critical for the water sector.
Besides collecting data about assets and resources, it also enables analysis, reporting and monitoring, planning and decision making and to take informed action to tackle the issue.
It can also help in process efficiencies, reducing time for project deployment, ensure better resource management, and it also offers an integrated platform for assimilating data from varied sources for informed decision making.
Application of geo-spatial technologies in various undergoing schemes
Jal Jeevan Mission: These technologies can help in mapping population density vis-a-vis water source/pipelines, mapping of piped water network, water metering etc.
Namami Gange: GIS ready database of wetlands, flood plain with 10 km buffer on both sides of river Ganga using LiDAR, Water quality mapping using IoT sensors into GIS system, Real time river water quality, etc.
National River Linking Project: High-Resolution Satellite Imagery datasets can be used to identify the potential routes in geospatial domain for interlinking. These images can be used for delineating drought prone areas.
Atal Mission for Rejuvenation and Urban Transformation (AMRUT): Mapping of piped water network distribution and movement of water, scanning of underground utilities using GPR, Real time communication and collaboration platforms for city administrations.
National Water Mission: Mapping of catchments and surveying land use patterns while emphasising on drainage, vegetation cover, silting, encroachment, conservation of mangrove areas, human settlements and, human activities and its impact on catchments and water bodies.
Atal Bhujal Yojana (ABHY): High resolution images can be used for understanding terrain, soil texture, GW potential zones, rainwater infiltration capacity, site selection for water extraction, rainwater harvesting.
Way forward
Water crisis should be seen from the lens of need-based approach instead of right-based approach.
A just and comprehensive solution is must to promote the inter-generational justice.