In its annual economy guidelines, Japan's government has announced its plans to urge employers to initiate a four-day work week instead of the current five-day work week. These guidelines aim to bring about work-life balance, especially for people who have to take care of their families or want to learn new skills.
The idea is to improve employees' productivity, but some employers are skeptical if productivity will be boosted enough to compensate for the lost work day. On the other hand, employees are fearing a pay cut since they will be working one day less.
For more details Click Here
Proposal in India
As part of labour reform initiatives, the labour ministry has decided to amalgamate 44 labour laws into four codes. The objective is to simplify and modernise the labour regulation.
As the government finalises the rules for the new labour codes, the Labour Ministry is now considering giving flexibility to companies to have four working days instead of five or six.
The proposed new labour codes could provide companies with the flexibility of four working days in a week.
But the working hours limit of 48 hours for a week will remain "sacrosanct".
This implies that there will be longer working hours if the working days are reduced.
For instance, a four working day week will have to meet the 48-hour weekly work hours, resulting in daily shifts of 12 hours, which will correspondingly reduce if there is five-day or six-day working week.
When the new rules will provide flexibility of four working days, it would imply three paid holidays.
Benefits
Work-Life Balance – More leisure time
Employees Satisfaction – Motivation
Increase in Efficiency & Productivity
Reduced Mental Pressure for the week
Working parents can spare more time for the childcare
Reduces the time and money spent on Commutation
Boost for economic activities like tourism, recreation, etc.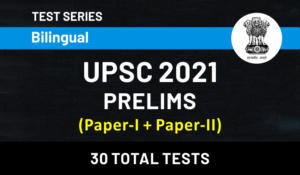 UPSC Prelims (Paper-I + Paper-II) 2021 Online Test Series
Disadvantages
This may lead to a day's work converting into two shifts, instead of three, and reduction in employment opportunities.
Up to 12 hours of work plus commute time for four days would be taxing on workers.
The work life balance will get impacted on the work days.
Increased mental pressure on work days, specially on the deadlines.
It doesn't suit every business model.
Global Scenario
Utah state government
In 2008, employees of the Utah state government all began working ten-hour days from Monday to Thursday.
By closing state government offices on Fridays, the state expected to save on operating costs such as electricity, heat, air conditioning, and gasoline for state-owned vehicles.
Utah ended this practice however in 2011.
Lawmakers said that it was not saving as much money as hoped and that residents were complaining about not having access to services on Fridays.
The Gambia civil service
In The Gambia, a four-day work week was introduced for public officials in 2013 with Friday designated as a day of rest to allow residents more time for prayer and agriculture.
This regulation was abolished in early 2017.
 Perpetual Guardian trial in New Zealand
The six-week trial, initiated by founder of the trust, Andrew Barnes, saw the company's 240-plus staff nominating a day off each week whilst still receiving full pay.
The Trial was described as a success and 'a total win-win'. Perpetual Guardian then extended the four-day work week scheme permanently.
The trial saw increased productivity, customer engagement levels, and staff engagement; reduced staff stress levels; and improved work–life balance. The company's revenue remained stable while costs went down, due to less power being used throughout the period.
But some reported feeling increased pressure to complete work within a shorter time frame, particularly around deadlines. Other staff reported they were bored on their extra day away from work and missed the work environment.
Microsoft Japan
Another of the trailblazing trials into the four-day week was carried out by Microsoft Japan. It took place in August 2019 where 2,300 employees were given five Fridays off in a row – and the results were groundbreaking.
Productivity jumped 40%, meetings were more efficient and workers (who were also happier) took less time off.
Nine in ten employees said they preferred the shorter working week.
And there were some additional side benefits too, including a 23% reduction in weekly electricity use in the office and a 59% decrease in the number of pages printed by employees.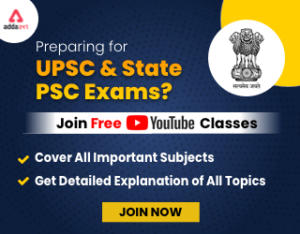 Get free video for UPSC CSE preparation and make your dream of becoming an IAS/IPS/IRS a reality
Way Forward
A work-life balance of employees is important, not just for employees, but for the employers as well. Four day work week model may work for some sectors but it can't be adopted without proper research.
Organizations interested in this model should first conduct a survey among the employees. Then the model should be implemented on a pilot basis.
Employees should be given a choice. Again a survey should be conducted and valuable feedback should be gathered. Accordingly, the decision should be taken.