Relevance
GS 3: Issues related to direct and indirect farm subsidies
Context
A key meeting of trade ministers at the World Trade Organisation (WTO) is underway in Geneva where negotiations are on the matter of declining global fish stock, which is also encouraged by government subsidies.
Key points
The negotiations were first started at the Doha ministerial conference in 2001.
The mandate was further expanded in 2005 at the Hong Kong meet, which also included call for prohibiting certain forms of fisheries subsidies that contribute to overcapacity and overfishing.
In the WTO's 11th Ministerial Conference held in Buenos Aires in 2017, negotiators were given the task of finding ways to eliminate subsidies for illegal, unreported and unregulated fishing.
It was also aimed to secure pacts to prohibit certain forms of fishery subsidies that contribute to overcapacity and overfishing.
Proposal is to prohibit subsidies for fishing in exclusive economic zones (EEZ) and completely exempt fishing activities in territorial waters, which is considered as 12 nautical miles from the sea shore.
Reasons for subsidy prohibition
According to a report by The UN Food and Agriculture Organization (FAO), the world's fish ecosystem is at a risk of collapsing due to overexploitation.
One of the key reasons for the above stated problem is massive subsidies provided by governments each year across the globe per year, which largely benefits large-scale fishing operations while discriminating against smaller ones.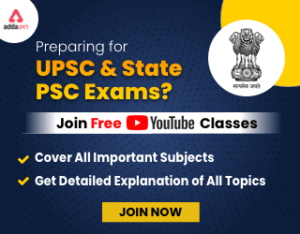 Get free video for UPSC CSE preparation and make your dream of becoming an IAS/IPS/IRS a reality
Importance of fisheries in India
Fisheries sector provides livelihood to about 16 million fishermen at the primary level, apart from contributing hugely to the value chain.
The share of the fisheries sector in the total GDP (at current prices) increased from 0.40 percent in 1950-51 to 03 percent in 2017-18.
India ranks among the top seven producing countries of global capture fisheries, which account for almost 50% of total captures.
Horticulture In India: Horticulture Cluster Development Programme
India's view
While developed nations like the US and UK are pushing for total ban on fisheries subsidies, India, along with some developing countries, argues for an equitable and balanced outcome.
It is because our country provides support to its small and marginal fishermen who depend on the sector for sustenance.
Such a measure would be detrimental to the food security of the nation.
India also argues that such treatments will amount to dilution of Special and Differential treatment Rights of developing countries—a provision that provides flexibility to developing countries for implementing these agreements.
Unlike some developed nations that provide billions of dollars of subsidies to their fishermen, India's subsidy amounts to only about Rs 770 crore—that too on things like fuel and boats.
India will oppose developed nations' proposal of forging government-to-government access agreements wherein two countries can sign a pact for fishing activities. India is critical of such agreements as they will lead to exploitation of least developed nations.
India is also of the view that developed nations should assume more responsibility for the huge amounts of subsidies and should cut it down to reduce overfishing.
Way forward
Subsidies per se do not lead to trade distortions. Subsidies for food security needs to be treated differently than the subsidies for exports.