Relevance
GS Paper 2: International Relations– Important International institutions, agencies and fora- their structure, mandate.
GS Paper 3: Security- Money-laundering and its prevention; linkages of organized crime with terrorism; Role of external state and non-state actors in creating challenges to internal security.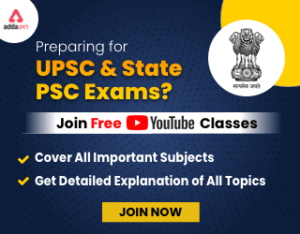 Context:
Recently, Pakistan has accused India of 'using' FATF for political ends against Pakistan.
Pakistan had accused that India had pushed for Pakistan's grey list in 2018 for "political" rather than "technical" reasons, which continues to date.
Urban Flooding in India: Overview, Causes and Suggestive Measures
Key points
About FATF: It is the global money laundering and terrorist financing watchdog.

FATF is an inter-governmental body, established in 1989 during the G7 summit in Paris, France.
Secretariat: located at the Organization for Economic Cooperation and Development (OECD) headquarters in Paris.
Organizational composition: It currently comprises 37 member jurisdictions and 2 regional organizations. It also has observers and associate members.
India is a member of the organization since June 2010. It had earlier acquired 'Observer' status at FATF in 2006.

The FATF Plenary: is the decision-making body of the FATF which meets thrice a year.
FATF President: S/he is a senior official appointed by the FATF Plenary from among its members, having a two-year tenure.

S/he convenes and chairs the FATF Plenary and the Steering Group meetings, and he/she oversees the FATF Secretariat.
The President is the principal spokesperson for the FATF and represents the FATF externally.
Important Prelims Articles- 20 July 2021
Role and Functions FATF
As a policy-making body: works to generate the necessary political will to bring about national legislative and regulatory reforms in these areas.
The FATF reviews money laundering and terrorist financing techniques and continuously strengthens its standards to address new risks, such as the regulation of virtual assets, which have spread as cryptocurrencies gain popularity.

It also works to stop funding for weapons of mass destruction.

Protection: The role of the FATF is to protect the integrity of the financial system, and enhance its transparency, which contributes towards global security.
Monitoring function: it monitors countries to ensure they implement the FATF Standards fully and effectively and holds countries to account that do not comply.
Developed standards/recommendations: develops and sets global policies, standards, best practices, and guidance to ensure a coordinated global response to prevent organized crime, corruption, and terrorism.

It conducts and publishes expert operational and strategic studies on risks, trends, and methods.
Coordination: these standards help authorities coordinate with each other and go after the money of criminals dealing with illegal drugs, human trafficking, and other crimes.

FATF prepares two lists:
Grey List: Countries that are considered safe-heaven for supporting terror funding and money laundering are put in the FATF grey list.
This inclusion serves as a warning to the country that it may enter the blacklist.
Pakistan was retained in the grey list because it was unsuccessful in prosecuting the top leadership of UN Security Council-designated terror groups which include Lashkar-e Toiba, Jaish-e Mohammad, and Al Qaeda.
Black List: Countries known as Non-Cooperative Countries or Territories (NCCTs) are put on the blacklist. These countries support terror funding and money laundering activities.
The FATF revises the blacklist regularly, adding or deleting entries.
Countries like North Korea are included in this list.
National Human Rights Commission (NHRC): Structure, Functions, Powers and Challenges (Hindi)
Importance of FATF
Prevention: though the FATF Blacklist carries no formal sanction under international law, in reality, a jurisdiction placed on the FATF Blacklist often found itself under intense financial pressure. Hence, it prevents jurisdictions from prohibited activities under the FATF recommendations.
Fighting terror financing and money laundering: It has been at the forefront of international efforts to fight money laundering and combating finance to terrorism.

Its efforts have been in conjunction with relevant resolutions of the United Nations Security Council (UNSC).
It has made it difficult to access financial resources for terror organizations that are causing these crimes against humanity.

Promoting cooperation: it has intensified cooperation with bodies such as the United Nations, the IMF, the World Bank, and the G-20 Finance Ministers and Central Bank Governors on the issues of terror financing, money laundering, and other corrupt practices.
Awareness generation: FATF has gained credibility as a professional organization, ensuring increased awareness regarding the challenges being faced by the global financial system, and human security issues like terrorism.
National Mission for Clean Ganga
Way forward:
FATF is a global watchdog for ensuring a transparent and clean global financial ecosystem where there is no place for money being used for illegal activities like terror financing, money laundering, and weapon mass destruction.
As a standard-setting body, its puts pressure on terrorism funding and money laundering by blacklisting a country that cuts the lifeline of terrorist activity supported by the state through blockage of funds.