Relevance
GS Paper 3: Indian Economy: Issues relating to planning, mobilization of resources, growth, development, and employment.
Context:
India has registered the highest quarterly merchandise exports of $95 billion during the first quarter (April-June) of 2021-22, surpassing the previous record of $90 billion in January-March 2020.
The government aims to achieve the target of $400 billion in merchandise exports in FY22.
Indian Exports: Trends and Analysis
Global share: At 13th position globally, India has a share of 2.2% in world exports of goods and services—nearly a fifth of China (10.6%).

India's trade to GDP ratio has surpassed that of China since 2008, but our imports outweigh exports significantly.

Export as a % of GDP: the share of India's exports of goods and services in GDP has declined steadily from 24.5% in 2011 to 18.7% in 2019.
India has traditionally a merchandise trade deficit and trade surplus in services.
Government's aim: merchandise exports target of $500 billion for FY23 and $1 trillion in the next five years.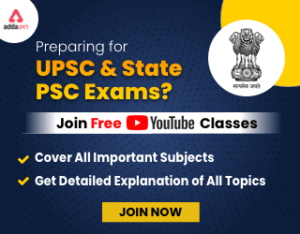 Get free video for UPSC CSE preparation and make your dream of becoming an IAS/IPS/IRS a reality
Why India should focus on export?
Creates a virtuous cycle of employment, income growth, and demand-led industrial growth: as the export will drive domestic manufacturing-led employment and per-capita income. This will increase disposable income resulting in demand-driven economic growth.
Export and economic growth:

Pre-1991, a 3.5% growth rate was associated with export growth of about 4.5%.
However, India's GDP growth of over 6% after 1991 was associated with real export growth of about 11%.

Improved sovereign credit rating: Export growth will help in reducing India's trade deficit, nudging credit rating agencies to improve India's credit rating resulting in lower interest loans and economic growth.
Challenges of Indian Export ecosystem:
Government's focus on domestic consumption-led growth model:

Poor growth in per capita income: will limit the consumption of goods and services.
COVID-19 effect: resulted in poor public spending, tax cuts, private investment, etc., limiting the scope for domestic demand-led growth.

Disconnect with Global Value Supply Chains (GVC): Unlike major exporting countries of east and south-east Asia, India is poorly connected with GVCs. This limits its export potential.

This results in low penetration in high-income countries.

Focus on limited export destination: This results in high competition and fewer growth opportunities.
Poor domestic infrastructure and clear policy direction: for example, India spends more than 14% of its GDP on logistics, resulting in costlier products for international markets, diminishing their competitiveness.
Lack of awareness: There is an information gap among people of India, resulting in fewer people participating in the export market.
Technical barriers to trade: Imposed by many developed countries to reject exports from India. For example, use of sanitary and phytosanitary measures by European Union countries to rejects various Indian goods.
Way forward:
Export Focus should be on

High potential manufacturing sectors: like electronics, apparel, pharma, among others and
High-value services: in ICT, healthcare, and business and professional services.
Specialization in few products: will result in a competitive advantage for those Indian products.

Diversification of export markets: to countries around the world instead of focusing on few destinations.

Government can help exporters by preparing a list of potential goods and services demanded by a particular importing country.

Improving domestic infrastructure: will result in better connectivity between remote locations and ports and airports, leading to reduced logistics cost and competitive products in the international markets.