Relevance
GS 1: population and associated issues.
GS 2: Welfare schemes for vulnerable sections of the population by the Centre and States.
Context
International Financial Services Centres Authority (IFSCA) constituted an Expert Committee on Longevity Finance Hub to develop a roadmap for creating a Longevity Finance Hub in GIFT (Gujarat International Finance Tec) City IFSC.
Key points
According to global estimates, currently, there are one billion people who has age 60 or above—referred as silver generation.
Development in medicinal science and technology will support their longevity and extend their lifespan.
According to an estimate, by 2040, there will be more members of the silver generation than those under 20.
Development of Longevity Finance Hub is a step towards providing them a quality life.
Longitudinal Ageing Study of India (LASI) Report
About the report

The Ministry of Health and Family Welfare (MoH&FW) released the LASI Wave-1 Report in December 2020.
It was India's first ever and the world's largest survey to provide a longitudinal database of senior citizens to enable the government to form more responsive policies for them.
It covered the population of age 45 and above.

Findings

The number of elderly people will rise to 319 million in 2050, growing 3% annually.
75% of the elderly people suffer from some form of chronic disease.
40% of them have some disability issue and, 20% have issues related to mental health.
The multi-morbidity conditions are more prevalent among the silver population in the states/UTs of Kerala, Chandigarh, Lakshadweep, Goa and Andaman & Nicobar Islands.
.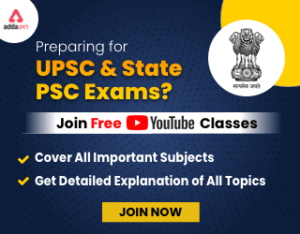 Get free video for UPSC CSE preparation and make your dream of becoming an IAS/IPS/IRS a reality
Issues of elderly population
Economic

Poor financial status of family often puts elderly people at the receiving end. They do not get the required nutrition and suffer from various health issues.
Increase in health care cost: With increasing age, the cost of healthcare increases. Families could not take care of their health as their situation demands, sometimes out of financial issue while sometimes due to complete insensitivity.
Lack of space: With increase in family member, the elderly people are often left out and are not provided requisite space.
Declining moral value system: The concept of nuclear family has reduced the importance of elderly population in the family. The social isolation has put these people in a mental stress.

Health

Chronic diseases of elder people are another reason why they become immobile and members perceive them to be burden on the family.
Elderly women issues: Women, unlike men, faces more isolation due to social isolation and some health issues specific to women
Artificial Intelligence: A Detailed Analysis
Solution needed
Change the social dynamics: Staying connected with family and friends and making sure their financial and legal affairs are in order should be a priority for every family member.
Maintenance and Welfare of Parents and Senior Citizens Act 2007 should be effectively amended to make it more relevant in the present times.
Implementation of programs like PM Vaya Vandana Yojana, Rashtriya Vayoshri Yojana, Atal Pension Yojana should be regularly monitored and the true beneficiary should be benefited.
 The geriatric care health infrastructure should be taken care of, especially in the rural areas.
Entertainment facilities like libraries and clubs should be arranged at the grassroot level.
Senior citizens should be made priority while implementing schemes like PM Awas Yojana.
Way forward
Social security comes in the concurrent list of if Schedule VII. This means both central and state government has the responsibility to take care of the silver generation.
The National Policy on Senior Citizens, 2011 must be replaced with a new policy, which addresses this issue comprehensively.