Relevance
GS 3: Indian Economy and issues relating to planning, mobilization, of resources, growth, development and employment.
Context
The finance minister has unveiled the fourth edition of the Public Sector Bank (PSB) Reforms Agenda 'EASE 4.0' for 2021-22—tech-enabled, simplified, and collaborative banking.
Key points
EASE 4.0 (Enhanced Access and Service Excellence agenda) is a common reform agenda for PSBs aimed at institutionalising clean and smart banking.
PSBs have recorded phenomenal growth over four quarters since the launch of EASE 3.0 Reforms Agenda in February 2020.
All the banks have, collectively, done well and come out of Prompt Corrective Action (PCA) despite service extended during pandemic, according to the EASE 4.0 agenda.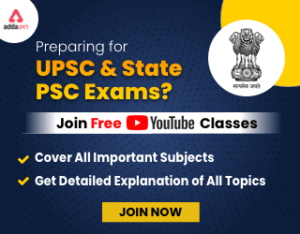 EASE 3.0 awards
State Bank of India, Bank of Baroda and Union Bank of India have won the awards for best performing banks for PSB EASE 3.0 based on the EASE 4.0 index.
Indian Bank won the award for the best improvement from the baseline performance.
SBI, Bank of Baroda, Union Bank of India, Punjab National Bank and Canara Bank won the top awards in different themes of the PSB Agenda EASE 3.0 reforms.
Exports
Banks are being asked to interact with export promotion councils.
Nature of banking is changing and the industry realised avenues of raising funds are also changing.

PSBs, to remain relevant, need to catch-up the changing environment.

The banks have also been directed to interact regularly with the Federation of Indian Exporters Organisation (FIEO) so the exporters don't have to shuttle between various bankers.
Bad Bank: Importance And Criticism
Fund raising
Banking industries have option of raising funds even from outside banking sector. We need a thorough study to understand its various facets and thus target credit where it is needed.
Fin-techs
Sunrise sectors such as the fintech sector need support from banks. These sectors can in turn assist banks in technological advancements.
They both can grow together with adequate support to these sectors.
District push
Banks have also been pursued to work with state governments to push the 'one district, one export' agenda.