Relevance
GS Paper 3:

Indian Economy: Issues relating to planning, mobilization of resources, growth, development and employment.
Science and Technology: Developments and their applications and effects in everyday life.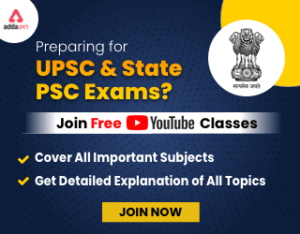 Get free video for UPSC CSE preparation and make your dream of becoming an IAS/IPS/IRS a reality
Context
The Reserve Bank of India is likely to soon kick off pilot projects to assess the viability of using digital currency (Digital Rupee) to make wholesale and retail payments to help calibrate its strategy for introducing a full-scale central bank digital currency (CBDC).
A high-level inter-ministerial committee (SC Garg Committee) set up by the Finance Ministry had recommended the introduction of a CBDC with changes in the legal framework including the RBI Act.
Financial Action Task Force (FATF): Composition, Functions, and Its Fight against Terror Financing
About National Digital Currency or central bank digital currency (CBDC)
It is simply the digital form of a country's fiat currency. Instead of printing paper currency or minting coins, the central bank issues electronic tokens. This token value is backed by the full faith and credit of the government.
It is denominated in a sovereign currency and appears on the balance sheet of a nation's central bank.
It can be converted/exchanged at par with similarly denominated cash and traditional central bank deposits of a nation.
Microplastic Pollution: Severity of the Problem, Its Impacts and Suggestive Measures
Need for NDC in India
Curtail malpractices: anarchic design of existing cryptocurrencies, wherein their creation and maintenance, both are in the hands of the public, results in many malpractices, requiring the creation of a national digital currency, maintained and supervised by the RBI.

Malpractices: like tax evasion, terror funding, money laundering, etc.

Protecting citizens: as huge volatility associated with cryptocurrencies due to fact that they are not tied with any asset or currency, often results in harming the financial health of the citizens.
Keeping pace with the advancement in technology: A Bank for International Settlements (BIS) survey reports that around 80 percent of the 66 responding central banks said they have begun working on central bank-issued digital currency (CBDC) in some form.

Moreover, China is already implementing its Digital Renminbi pilot project and aiming to implement it on large scale in the country.

Reducing Dependency on Dollar: India can use its Digital Rupee for trade with its strategic partners, hence reducing the need for dollars.
Prelims Specific Articles- 26 July 2021
Associated concerns
Cybersecurity threats: Cyberspace is vulnerable to spyware and other threats. This is important as an attack on national digital currency can cripple the Indian economy or may even lead to bankruptcy.

Technology failures that are commonplace, especially in the government, may further harm the economy and become vulnerable to attacks from cybercriminals.

Inadequate digital literacy in India: as per the Digital Empowerment Foundation in a 2018 report, around 90% of India's population is digitally illiterate. So, without creating enough literary awareness introduction of digital currency will create a host of new challenges to the Indian economy.
Privacy issues: the digital currency must collect certain basic information of an individual so that the person can prove that he's the holder of that digital currency. This is a significant concern, especially in the absence of any individual privacy law in India.
It may also create various associated challenges in regulation, tracking investment and purchase, taxing individuals, etc.
Benefits of CBDC
Help in complete monetary policy transmission: as presently banks do not completely transmit changes in the monetary policy, resulting in the ineffectiveness of RBI's policies.

Directly influenced creation and supply flow using a Digital Rupee will immediately reflect the effects of policy changes instead of relying on commercial banks to make those changes when they deem fit.

Creating a cashless society: as the government has taken many initiatives like Aadhar, Digital India Mission, demonetization, etc. aimed at creating a digital and cashless society. In this context, the digital rupee will prove a milestone in creating a cashless and digital society.
Reduce the cost of currency management: as it will enable real-time payments without any inter-bank settlement.

Reduction in the currency-to-GDP ratio due to the introduction of CBDC will substantially reduce the cost of printing, transporting, and storing paper currency.

Opportunity to private players: As the state-backed digital currency can provide investor/consumer protection, the private can confidently invest in the associated infrastructure without any doubts over its regulation. This will improve the services to people.
Way forward
Create digital infrastructure and safeguards: in terms of ensuring digital literacy, advancing cybersecurity infrastructure, and enact data privacy legislation.
Keeping pace with futuristic technology and other nations: as CBDCs will have far-reaching implications on the future of digital finance, including cryptocurrency and digital securities.

Countries that lead the CBDC race will most certainly gain a significant advantage and may have the possibility to spearhead many of the other innovations that come from this technology.

Introduce the Digital rupee with adequate safeguards: as the creation of a Digital Rupee will provide an opportunity for India to empower its citizens and enable them to use it freely in our ever-expanding digital economy and break free from an outdated banking system.