Relevance
GS 3: Science and Technology- developments and their applications and effects in everyday life.
Context
The defence minister has launched the Defence India Startup Challenge (DISC) 5.0 under Innovations for Defence Excellence – Defence Innovation Organisation (iDEX-DIO).
Key points
Thirty-five Problem Statements – 13 from the Services and 22 from Defence Public Sector Undertakings (DPSUs) – were unveiled under DISC 5.0.

These are in areas such as Situational awareness, Augmented Reality, Artificial Intelligence, Aircraft-trainer, non-lethal devices, 5G network, Under-water domain awareness, Drone SWARMS and Data Capturing.

Modern and futuristic problem statements launched in DISC 5.0 demonstrate the confidence of young entrepreneurs and innovators in DISC.
In the previous four editions of DISC more than 80 start-ups, MSMEs and individual innovators have joined as winners in over 40 technological areas.
Rs 1,000 crore has been earmarked for domestic procurement through iDEX for financial year 2021-2022 to promote innovation.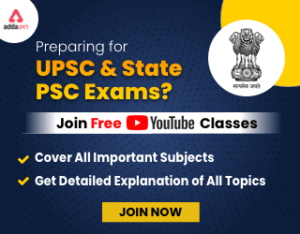 Benefits
It plays a crucial role by providing a platform wherein the Government, Services, think tanks, industry, startups and innovators can work together to help the defence & aerospace sectors reach full potential.
It gives a new direction to defence innovation and capabilities by highlighting the potential of India's science, technology and research.
The initiative has succeeded in bridging the gap between talent and demand in the country.
The nature of warfare has become technology-driven and these start-ups can play a crucial role in developing indigenous defence capabilities, reducing imports and improving exports.
It will encourage start-ups to become more attuned to innovative concepts and inculcate the approach of creative thinking in India's budding entrepreneurs.
It will help build a strong, modern & well-equipped military and an equally capable & self-reliant defence industry, given the rapidly changing geo-political and security scenario in the world.