Daily Important News will speed up the preparation for the Civil Services Examination and it also plays a crucial role to grasp the current affairs topic comprehensively. Here we have covered most of the topics related to various categories including National, International, Sports, Science and Technology, and so on.
 1. New Parliament Building
– Prime Minister Narendra Modi will lay the foundation stone of the New Parliament Building at Sansad Marg, New Delhi on December 10, 2020.
– The new building is an intrinsic part of the vision of 'Aatmanirbhar Bharat' and will be a landmark opportunity to build peoples' Parliament for the first time after independence, one which will match the needs and aspirations of 'New India' in the 75th anniversary of independence in 2022.
– The New Parliament Building will be modern, state-of-the-art and energy-efficient, with highly non-obtrusive security facilities to be built as a triangular-shaped building, adjacent to the present Parliament.
– Lok Sabha will be 3 times of the existing size and Rajya Sabha will be substantially bigger. The interiors of the new building will showcase a rich blend of Indian culture and diversity of our regional arts, crafts, textiles and architecture.
– The design plan includes space for a magnificent Central Constitutional Gallery, which will be accessible to the public.
– It will have high-quality acoustics and audio-visual facilities, improved and comfortable seating arrangements, effective and inclusive emergency evacuation provisions.
– The building will comply with the highest structural safety standards, including adherence to Seismic Zone 5 requirements and is designed for ease of maintenance and operations.
UPSC 2021 Online Coaching Classes | Bilingual GS Foundation Batch
2. Odisha Power Generation Corporation Ltd (OPGC)
– The Competition Commission of India (CCI) approves acquisition of shares of Odisha Power Generation Corporation Ltd (OPGC) by Odisha Hydro Power Corporation Limited (OHPC) under Section 31(1) of the Competition Act, 2002.
About OHPC
– It is a PSU wholly-owned and controlled by the Government of Odisha. It is engaged in the business of generation of power from renewable sources namely, hydroelectric and solar power.
About OPGC
– It is a state-owned joint venture enterprise with Government of Odisha holding 51% shareholding and the remaining 49% shareholding held by AES Corporation, U.S.A through AES OPGC Holding and AES India Private Limited.
– It is engaged in the business of generation of power from coal-based thermal power plants as well as mini hydro power projects.
– The proposed combination involves the acquisition by OHPC of 49% equity shares in OPGC from AES OPGC Holding and AES India, pursuant to the Share Sale and Purchase Agreement.
Daily Gist of 'The Hindu', 'PIB', 'Indian Express' and Other Newspapers: 8 December, 2020
3. 2020 United Nations Investment Promotion Award
– The Union Home Minister, Amit Shah has greeted Invest India for winning the UNCTAD's 2020 United Nations Investment Promotion Award.
– In his tweet, the Union Home Minister said, "Kudos to Invest India for winning the UNCTAD's 2020 United Nations Investment Promotion Award. This remarkable achievement echoes Prime Minister Narendra Modi's tireless efforts and visionary leadership to make India a preferred investment destination with a focus on ease of doing business."
About the United Nations Investment Promotion Award
– This United Nations Investment Promotion Award is the most coveted award for Investment Promotion Agencies.
– The award ceremony took place on December 7, 2020 at UNCTAD Headquarters in Geneva.
– The award recognizes outstanding achievements and best practices of Investment Promotion Agencies (IPAs) across the globe. The evaluation was based on UNCTAD's assessment of work undertaken by 180 IPAs.
– UNCTAD highlighted good practices followed by Invest India, such as the Business Immunity Platform, Exclusive Investment Forum webinar series, its social media engagement and focus COVID response teams(such as business reconstruction, stakeholder outreach and supplier outreach) created as a response to the pandemic, in its publications.
Daily Gist of 'The Hindu', 'PIB', 'Indian Express' and Other Newspapers: 7 December, 2020
4. A New Digital platform 'CO-WIN'
– A New Digital platform 'CO-WIN' is being used for COVID-19 Vaccination Delivery.
– About 30 crore line-listed for COVID-19 vaccination, includes healthcare and frontline workers, prioritized population groups.
– About 1.54 lakh ANMs working for Universal Immunization Programmes to work as COVID vaccinators, more vaccinators to be arranged in collaboration with states and UTs.
– A transparent, effective & sustained communication strategy on vaccine safety and effectiveness is crucial for educating people, dispelling doubts: Health Secretary.
About 'CO-WIN'
– 'CO-WIN' is a user-friendly mobile app for recording vaccine data is working as a beneficiary management platform having various modules. In the process of forming a database of Healthcare Workers, which is in an advanced stage across all States/UTs, data is presently being uploaded on the Co-WIN platform.
Know about Unicef Report on Corona: Click Here
5. 260th Army Service Corps Day
– The Army Service Corps (ASC), the oldest and the largest administrative service in the Indian Army, is celebrated 260th Corps Day on 08 December 2020.
– From a modest beginning during the rule of the East India Company, The Corps extended the scope of its activities, and now operates on land, water as well as in the air.
– The Corps has been a backbone to the fighting forces campaigns in three continents and over all types of terrain from dry deserts to snowy mountains, jungles and high-altitude areas.
– The brave soldiers of Army Service Corps have been awarded 568 honours pre-independence and one Maha Vir Chakra, 14 Vir Chakras, four Kirti Chakras, one Ashok Chakra, 21 Shaurya Chakras and 134 Sena Medals post-independence.
– Army Service Corps has always encouraged worthy sports persons and takes immense pride in its four Arjuna Awardees, three Hockey Olympians, the daredevil 'Tornado' motorcycle team and various other distinguished players in the fields of Archery, Boxing, Aquatics and Equestrian Sports.
Daily Gist of 'The Hindu', 'PIB', 'Indian Express' and Other Newspapers: 27 November, 2020
6. India International Science Festival (IISF) 2020
– Dr Harsh Vardhan virtually addresses the Curtain Raiser function of IISF 2020 organised by Defence Institute of High Altitude of DRDO, Ladakh.
– Dr. Harsh Vardhan said that "Defence Institute of High Altitude Research (DIHAR) has been chosen for the event due to its unique contributions to the region of Ladakh in improving living conditions of local population and soldiers through scientific development and also for contributing to military-civil fusion in this strategically located area."
– The theme for IISF-2020: 'Science for Self-Reliant India and Global Welfare' is very relevant in the present context when the nation is looking towards Science & Technology for accelerating growth and for spearheading vision of Atmanirbhar Bharat" said Dr. Harsh Vardhan.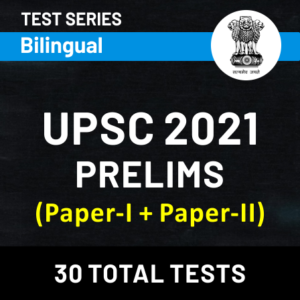 Aiming for UPSC CSE 2021? Get the best test series for sure selection : Click Here
7. Havana Syndrome
– A mysterious neurological illness namely "Havana Syndrome", nearly four years ago started to afflict American diplomats and intelligence operatives in Cuba, China, and other countries.
– National Academies of Sciences (NAS) report found that "directed" microwave radiation to be its "plausible" cause.
-About 'Havana syndrome'
– US diplomats and other employees stationed in Havana in late 2016 reported feeling ill after hearing strange sounds and experiencing odd physical sensations in their hotel rooms or homes.
– The symptoms are nausea, severe headaches, fatigue, dizziness, sleep problems, and hearing loss, which have since come to be known as "Havana Syndrome".
Daily Gist of 'The Hindu', 'PIB', 'Indian Express' and Other Newspapers: 25 November, 2020
8. U.S., China dominate the arms market
– A report has been released by the Stockholm International Peace Research Institute on the arms market across the world.
As per the report;
– The U.S. arms industry accounted for 61% of sales by the world's "Top 25" manufacturers last year, ahead of China's 15.7%.
– In terms of global arms spending, China and the United States are the two biggest states.
– Total sales by the "Top 25" rose by 8.5% to $361 billion, or 50 times the annual budget of the UN's peacekeeping operations.
– A company from West Asia for the first time made it into the "Top 25": EDGE, of the United Arab Emirates. In 2019, it was formed by the consolidation of some 25 defence entities.
About SIPRI
– In 1966, Stockholm International Peace Research Institute (SIPRI) was established. It is an independent international institute dedicated to research into conflict, armaments, arms control and disarmament.
IAS Prelims Mock-Test 2020 – Set 67, 8 December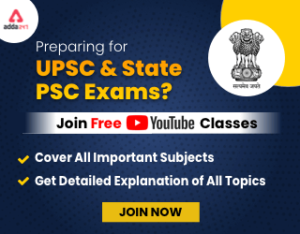 Join UPSC & State PSC Channel ? Click Here