Daily news will speed up the preparation for the Civil Services Examination and it also plays a crucial role to grasp the current affairs topic comprehensively. Here we have covered most of the topics related to various categories including National, International, Sports, Science and Technology, and so on.
 1. Seventh Trade Policy Review of India at the WTO begins
– India's seventh Trade Policy Review (TPR) began on Wednesday, 6th January 2021, at the World Trade Organization in Geneva.
– The TPR is an important mechanism under the WTO's monitoring function and involves a comprehensive peer-review of the Member's national trade policies. India's last TPR took place in 2015.
– India's official delegation for the TPR is headed by the Commerce Secretary, Dr. Anup Wadhawan.
–  In his opening statement to the WTO Membership on the occasion, Commerce Secretary emphasized that this TPR is taking place at a time when the world is witnessing unprecedented health and economic crisis.
– He highlighted the far-reaching efforts made by India to effectively address the health and economic challenges posed by the COVID-19 pandemic, including the Aatma Nirbhar Bharat initiative.
India has advocated a short-term package of effective measures at the WTO that includes
– A temporary waiver of certain TRIPS provisions to increase manufacturing capacity and ensure timely and affordable availability of new diagnostics,
– Therapeutics and vaccines for COVID-19;
– A permanent solution for Public Stockholding (PSH) for food security purposes to address food security concern; and a multilateral initiative that provides for easier access to medical services under mode-4 to facilitate easier cross-border movement of health care professionals.
– A comprehensive report issued by the WTO Secretariat on the occasion, chronicling all major trade and economic initiatives that India took over the last five years, acknowledged India's strong economic growth at 7.4% during the period under review and made a positive note of India's reform efforts during this period.
– The Report noted that strong economic growth led to an improvement in socio-economic indicators, such as per-capita income and life expectancy in India.
– The Secretariat report also commended India for liberalizing its FDI policy, ratifying the Trade Facilitation Agreement and implementing several trade-facilitation measures during the period under review.
UPSC 2021 Online Coaching Classes | Bilingual GS Foundation Batch
2. Avian Influenza
– In view of the outbreaks of Avian Influenza in migratory birds, wild and domestic crow and poultry in certain States of the country, a control room has been set up in room no 190 A, KrishiBhawan (Tel no. 011-23382354) in Department of Animal Husbandry and Dairying, New Delhi.
– It is done to strategies coordinate and facilitates State Government with regard to outbreak management, disease control and containment as envisaged in the Action Plan on Preparedness, Control and Containment of Avian Influenza, 2015.
– Avian Influenza (AI) viruses have been circulating worldwide for centuries with four known major outbreaks recorded in the last century. India notified the first outbreak of avian influenza in 2006.
– Infection in humans is not yet reported in India though the disease is zoonotic.
– There is no direct evidence that AI viruses can be transmitted to humans via the consumption of contaminated poultry products. Implementing management practices that incorporate biosecurity principles, personal hygiene, and cleaning and disinfection protocols, as well as cooking and processing standards, are effective means of controlling the spread of the AI viruses.
– In India, the disease spreads mainly by migratory birds coming into India during winter months i.e. from September – October to February – March. The secondary spread by human handling (through fomites) cannot be ruled out.
– Avian Influenza spread in villages of Thalavady South, Thakazhi, Pallipad, Karuvattaindistrict of Alappuzha and village of Neendoor in the district of Kottayam, Kerala.
– As per the report received, a total of 5 RRTs have been deployed in above-said 4 epicentres of the district of Alappuzha and 8 RRTs at epicentre Neendoorin district of Kottayam for culling.
– A total of 17326 birds (9066 in Pallipad, 8260 in Karuvatta) have been culled and a total of 1570 kg feed have been destroyed in epicentres of the district of Alappuzha.
–  At epicenter in the district of Kottayam 4229 birds have been culled and a total of 8 kg feed and 42 eggs have been destroyed on 6.01.2021
– Further, some samples of crow from Kale Hanumanji Forest Nakka, Jaipur, Rajasthan found positive for H5N8 Avian influenza virus.
– Unusual moralities have been found in 7111 domestic birds in Haryana, 150 wild birds in Madhya Pradesh, 10 crows in Gujarat, 336 migratory birds in Himachal Pradesh.
Daily Gist of 'The Hindu', 'PIB', 'Indian Express' and Other Newspapers: 5 January, 2021
3. Ministry of Power notifies Norms and Standards for the trading of E-certificate under PAT Cycle II
– The Ministry of Power, Government of India, in consultation with the Bureau of Energy Efficiency (BEE) has notified the price of per metric tonne of oil equivalent as INR 18402 only for the year 2018-19, vide G.S.R 779 (E) dated 14th December 2020.
– For the succeeding target years, the price shall be such amount as may be specified by the Central Government, by notification in the Official Gazette. Such price will come into force on the date of their publication in the Official Gazette.
About BEE
– BEE is a statutory body under the Ministry of Power, Government of India. It assists in developing policies and strategies on energy conservation and efficiency with the primary objective of reducing the energy intensity of the Indian economy.
– BEE coordinates with designated consumers, designated agencies of the states, and other related organization to identify and utilize the existing resources and infrastructure, in performing the functions assigned to it under the Energy Conservation Act.
Daily Gist of 'The Hindu', 'PIB', 'Indian Express' and Other Newspapers: 4 January, 2021
4. India-Germany Leaders' Video-Teleconference
– Prime Minister Narendra Modi held a video-teleconference with his German counterpart, Federal Chancellor Dr. Angela Merkel on 6 January, 2021.
– The Prime Minister appreciated the long-standing role of Chancellor Merkel in providing stable and strong leadership at the European and global stage and thanked her for guiding the growth of the India-Germany Strategic Partnership.
– The two leaders discussed key issues of mutual importance including the response to the COVID-19 pandemic, bilateral ties, regional and global issues, particularly India-EU relations.
– The Prime Minister briefed Chancellor Merkel on the developments in India with regard to vaccine development and assured Chancellor Merkel of India's commitment to deploy its capacities for the benefit of the world.
– The Prime Minister welcomed Germany's decision to join the International Solar Alliance (ISA), and expressed his desire to further strengthen cooperation with Germany under the platform of Coalition for Disaster Resilient Infrastructure (CDRI).
– Noting that this year marks the 70th anniversary of setting up of bilateral relations between India and Germany and 20th anniversary of the Strategic Partnership, the two leaders agreed to hold the sixth Inter-Governmental Consultations (IGC) at an early date in 2021 and to set an ambitious agenda for the same.
Daily Gist of 'The Hindu', 'PIB', 'Indian Express' and Other Newspapers: 29 December, 2020
5. Government approves advisory for management of Human-Wildlife Conflict across the country
– The Standing Committee of National Board of Wildlife(SC-NBWL) in its 60th meeting held on 05th January has approved the advisory for management of Human-Wildlife Conflict(HWC) in the country.
– The advisory makes important prescriptions for the States/ Union Territories for dealing with Human-Wildlife conflict situations and seeks expedited inter-departmental coordinated and effective actions.
– The advisory envisages empowering gram panchayats in dealing with the problematic wild animals as per the section 11 (1) (b) of Wild Life (Protection) Act, 1972.
– Utilising add-on coverage under the Pradhan MantriFasalBimaYojna for crop compensation against crop damage due to HWC and augmenting fodder and water sources within the forest areas are some key steps envisaged to reduce HWC. Payment of a portion of ex-gratia as interim relief within 24 hours of the incident to the victim/family.
– The advisory also envisages prescribing inter-departmental committees at local/state level, adoption of early warning systems, creation of barriers, dedicated circle wise Control Rooms with toll-free hotline numbers which could be operated on 24X7 basis, Identification of hotspots and formulation and implementation of special plans for improved stall-fed farm animal etc.
– Some of the other important approvals took place during the meeting are the inclusion of Caracal, a medium-size wild cat found in some parts of Rajasthan and Gujarat, into the list of critically endangered species for taking up conservation efforts with financial support under Centrally sponsored Scheme-Development of Wildlife Habitat.
– Now, there are 22 wildlife species under-recovery programme for critically endangered species.
– The Standing Committee also recommended the construction of a causeway across Jampannavagu to Muthapur of Govindaraopet and between Jampannavagu to Motlagudem in Mulugu District of Telangana with certain mitigation measures.
– It also recommended the proposal for Tinaighat-Castlerock-Caranzol Railway doubling of South Western Railways, Karnataka with certain mitigation measures as advised by the Wildlife Institute of India, Dehradun.
– The other decisions taken at the meeting are the construction of a bridge and canal with an aim to augment the water supply and irrigation facilities in villages Madharwa, Thakurapur, Jamdhara and Sugaon in Balrampur District of Uttar Pradesh under the National SaryuNaharPariyojna with certain mitigation measures and the construction of Integrated Bus Terminus cum Commercial complex in Vashi, Navi Mumbai in Thane district with certain mitigation measures.
– The redeveloped facility will pave way for 17 bus bays and approximately 3,300 bus trips shall be operational, which will greatly benefit in the transportation of people in and around Mumbai.
About The National Board for Wildlife (NBWL)
– It is constituted by the Central Government under Section 5 A of the Wildlife (Protection) Act, 1972 (WLPA).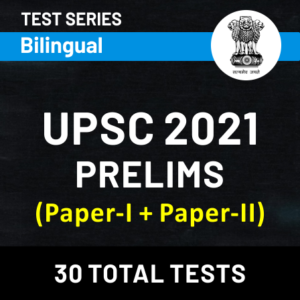 Aiming for UPSC CSE 2021? Get the best test series for sure selection: Click Here
6. 5th National STI Policy
– Draft 5th National STI Policy guided by self-reliance vision to position India among top 3 scientific superpowers.
– Proposals in draft STIP will help create an end to end science, technology and innovation ecosystem according to the Professor Ashutosh Sharma, Secretary, DST.
– The new policy, STIP, will revolve around the core principles of being decentralized, evidence-informed, bottom-up, experts-driven, and inclusive as per Dr. Akhilesh Gupta, Head STIP Secretariat and Adviser DST.
– The aim of draft STIP will be to create an end to end science, technology and innovation ecosystem, which is inclusive and brings equal benefits to all stakeholders in the process.
– The 5th National Science Technology and Innovation Policy finalized and available for public consultation is guided by the broad vision of achieving technological self-reliance and positioning India among the top three scientific superpowers in the decade to come, to attract, nurture, strengthen and retain critical human capital through 'people-centric' science technology and Innovation Ecosystem.
– The policy drafted through a4 track process of consultation aims to bring about profound changes through short, medium, and long-term mission mode projects by building a nurtured ecosystem that promotes translational as well as foundational research and innovation among both individuals and organizations in alignment with global standards.
– The objective of the draft policy is to identify and address the strengths and weaknesses of the Indian STI ecosystem to catalyse the socio-economic development of the country and also make the Indian STI ecosystem globally competitive.
– It also aims to foster, develop, and nurture a robust system for evidence and stakeholder-driven STI planning, information, evaluation, and policy research in India.
Daily Gist of 'The Hindu', 'PIB', 'Indian Express' and Other Newspapers: 26 December, 2020
7. Solidarity and Stability Deal
– Recently, Gulf states signed a 'solidarity and stability' deal at the 41st Gulf Cooperation Council (GCC) summit held in Al Ula, Saudi Arabia.
– Members of the GCC signed a deal in Al­Ula, Saudi Arabia to remove all the sanctions over Qatar and re-open their land, sea and air borders to Qatar.
– Bahrain, Kuwait, Oman, Qatar, Saudi Arabia and UAE are the members of GCC.
– To unite efforts to promote the Gulf region and to confront challenges that surround them, especially the threats posed by the Iranian regime's nuclear and ballistic missile programme and its plans for sabotage and destruction.
– In June 2017, Saudi Arabia and its allies, the United Arab Emirates (UAE), Bahrain and Egypt severed ties with Qatar and imposed a naval, air and land blockade on the country.
Daily Gist of 'The Hindu', 'PIB', 'Indian Express' and Other Newspapers: 25 December, 2020
8. Yakshagana
– Recently a Yakshagana artiste died while performing on stage.
– Yakshagana is a traditional theatre form of Karnataka.
– It is a temple art form that depicts mythological stories and Puranas.
– It is performed with massive headgears, elaborate facial make-up and vibrant costumes and ornaments.
– Usually recited in Kannada, it is also performed in Malayalam as well as Tulu (the dialect of south Karnataka).
– It is performed with percussion instruments like chenda, maddalam, jagatta or chengila (cymbals) and chakratala or elathalam (small cymbals).
– The most popular episodes are from the Mahabharata i.e. Draupadi swayamvar, Subhadra vivah, etc. and from Ramayana i.e. Rajyabhishek, Lav-Kush yuddh, etc.
9. Toycathon 2021
– Recently, the government has launched a virtual toy hackathon 'Toycathon 2021'.
– The Ministry of Education, Ministry of Women and Child Development, Ministry of Textile, Ministry of Commerce and Industries, Ministry of Micro, Small and Medium Enterprises, Ministry of Information and Broadcasting and All India Council for Technical Education.
– The aim is to conceptualize innovative toys based on the Indian value system which will inculcate the positive behaviour and good value among the children.
– And to promote India as a global toy manufacturing hub (Atmanirbhar Abhiyan).
IAS Prelims Mock-Test 2021 – Set 84, 5 January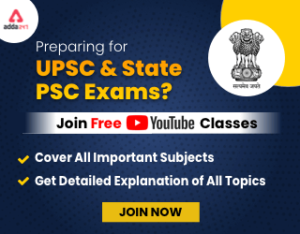 Join UPSC & State PSC Channel ? Click Here