Daily news will speed up the preparation for the Civil Services Examination and it also plays a crucial role to grasp the current affairs topic comprehensively. Here we have covered most of the topics related to various categories including National, International, Sports, Science and Technology, and so on.
1. 1st India-EU High-Level Dialogue on Trade and Investment
Why in news?
The 1st High-Level Dialogue (HLD), co-chaired by the Minister of Commerce and Industry Piyush Goyal and the European Union Executive Vice-President & Trade Commissioner Mr. Valdis Dombrovskis, was held on 5th February 2021.
Key points are:
– Commitment to the establishment of this Dialogue was a major outcome of the 15th India-EU Leader's Summit held in July 2020, with an objective for Ministerial level guidance towards the bilateral trade and investment relations.
– During the discussions, in the HLD, the Ministers emphasized the importance of global cooperation and solidarity in a post-COVID-19 era and agreed for further deepening of bilateral trade and investment relationship through a series of regular engagements, aiming at quick deliverable for the businesses in these tough times.
– The Ministers also agreed to meet within the next three months, with an objective for reaching consensus on a host of bilateral trade & investment cooperation issues viz. a bilateral Regulatory Dialogue; an India-EU Multilateral Dialogue to explore further possibilities of cooperation; etc.
– In a significant step forward, regular interactions for re-initiation of bilateral trade and investment agreements, with an interim agreement, to start with, were also discussed.
– The Ministers concluded with the confidence and commitment towards a renewed India-EU commercial and economic partnership reflecting the full potential of bilateral commercial relations.
UPSC 2021 Online Coaching Classes | Bilingual GS Foundation Batch
2. Skill Development fund and employment opportunities
Why in news?
The information about NSDF was given by the Minister of State for Skill Development and Entrepreneurship Raj Kumar Singh in a written reply in Rajya Sabha on 5 February, 2020.
Key points are:
– The National Skill Development Fund (NSDF), has been helpful in increasing skilling of youth, enabling increased employment opportunities for them.
– NSDF meets its objectives through National Skill Development Corporation (NSDC), which is an industry-led 'Not For Profit Company' set up for building skill development capacity and forging strong linkages with the market.
– NSDC acts as a catalyst in skill development by providing funding to enterprises, companies and organizations that provide skill training.
– It also develops appropriate models to enhance, support and coordinate private sector initiatives.
– NSDC promotes the establishment of a model and aspirational skill centres known as Pradhan Mantri Kaushal Kendra (PMKK) for imparting skill training in every district throughout the country.
– A financial assistance of Rs. 231 Crore has been provided by NSDF to NSDC for setting up of PMKKs. 738 PMKKs have been established till date.
Daily Gist of 'The Hindu', 'PIB', 'Indian Express' and Other Newspapers: 5 February, 2021
3. Subrahmanyan appointed Chairman of National Safety Council
Why in news?
– S. N. Subrahmanyan has been appointed Chairman of the National Safety Council for a period of three years.
His experience is likely to guide the National Safety Council which has a major role to play to ensure safety in workplaces under new Occupational Safety, Health and Working Conditions Code, 2020
Key points are:
– The National Safety Council will assist DGFASLI in re-writing the regulations governing OSH in the country which have not been updated for over 50 years.
– The NSC will also be involved in framing the scheme for third party audit and certification under the OSH Code.
– The NSC is already working on the safety rating of establishments based on their OSH readiness and performance which can be extended through the country and linked to the inspection system.
– The CEO and Managing Director of L&T Ltd, Shri Subrahmanyan is an eminent engineer who has spearheaded the infrastructure business of L&T for several years making it the country's largest construction organization and 14th in the world. L&T is also one of the largest engineering companies in the country with interest in heavy engineering, defence, shipbuilding, etc.
Daily Gist of 'The Hindu', 'PIB', 'Indian Express' and Other Newspapers: 4 February, 2021
4. 8th Meeting of ASEAN-India Tourism Ministers'
Why in news?
The Union Minister of State for Culture & Tourism, Shri Prahlad Singh Patel co-chaired the 8th Meeting of ASEAN-India Tourism Ministers meeting with Minister of Tourism of CambodiaH.E. Dr. Thong Khon through video conferencing on 5 February, 2020. he Meeting was in conjunction with the 24th Meeting of ASEAN Tourism Ministers (M-ATM).
Key points are:
– At the outset, the Ministers expressed their sympathy for the loss of lives and livelihood for people in the region as a result of the COVID-19 global pandemic.
–  The Ministers reiterated the need for cooperative efforts in mitigating the impact of the pandemic on the tourism sector.
– Prahlad Singh Patel appreciated the efforts of the Prime Minister for not only containing COVID-19 pandemic but also lending a helping hand to other countries by supplying of medicines and medical equipment.
– Shri Patel highlighted India's historical and cultural links with ASEAN countries and reiterated that ASEAN is a key market for Buddhist Tourism in India which generates major tourist traffic for the Buddhist Circuit and Ministry of Tourism has invested in a major way to upgrade infrastructure in the circuit.
– The Ministry of Tourism, organises the International Buddhist Conclave (IBC) to create awareness about India's Buddhist Heritage and to increase foreign tourist traffic to Buddhist sites and invited the ASEAN member countries to participate in the same as and when held.
– Minister also touched upon the Ministry's road map to revive tourism activities post-Covid by highlighting initiatives such as SAATHI (System for Assessment, Awareness & Training for Hospitality Industry) and the Incredible India Tourist Facilitator (IITF) Certification Programme, an Online learning platform with the objective of creating a pool of well trained and professional Tourist Facilitators across the country.
– The initiative by Ministry of Tourism to organize a series of webinars under the theme Dekho Apna Desh to showcase the diverse culture, heritage, undiscovered destinations and unusual facets of popular tourist spots has become very popular.
– Minister expressed satisfaction over the deliberations and look forward to strengthening ASEAN-India partnership and cooperation in tourism.
Daily Gist of 'The Hindu', 'PIB', 'Indian Express' and Other Newspapers: 30 January, 2021
5. Taxing Interest Incomes on EPF
Why in news?
– The Union Budget 2021-22 proposed to tax the interest income on Provident Fund (PF) contributions by employees exceeding Rs. 2.5 lakh a year.
Key points are:
– The Ministry of Finance expressed concerns over investments as much as Rs. 1 crore each month into PF and suggested it was unfair that they get tax concessions as well as an assured return.
– The Employees' Provident Fund (EPF) Scheme is managed under the aegis of the Employees' Provident Fund Organisation (EPFO).
– EPFO is a government organization that manages the provident fund and pension accounts for the workforce engaged in the organized sector in India.
About the Employees' Provident Fund (EPF) Scheme
– The Employee Provident Fund is open for employees of both the Public and Private Sectors. Additionally, any organisation that employs at least 20 individuals is mandatorily liable to extend benefits of EPF to its employees.
– Both employer and employee contribute 12% of an employee's monthly salary (basic wages plus dearness allowance) to the Employees' Provident Fund (EPF) scheme.
– Of the employer's share of 12%, 8.33% is diverted towards the Employees Pension Scheme (EPS).
– EPF scheme is mandatory for employees who draw a basic wage of Rs. 15,000 per month.
– The EPF interest rate is declared every year by the EPFO.
– EPFO implements the Employees' Provident Fund and Miscellaneous Provisions Act, 1952.
– This savings scheme offers tax exemption under Section 80C of the Income Tax Act.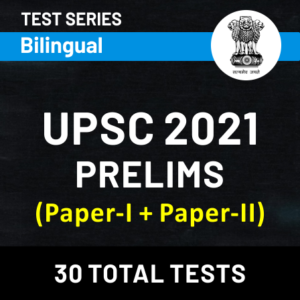 Aiming for UPSC CSE 2021? Get the best test series for sure selection: Click Here
6. Pradhan Mantri Matru Vandana Yojana ( PMMVY)
Why in news?
– The scheme has crossed 1.75 crores, eligible women, till the financial year 2020.
Key points are:
–  PMMVY is a Maternity Benefit Programme that is implemented in all the districts of the country in accordance with the provision of the National Food Security Act, 2013.
– Under PMMVY, pregnant women and lactating mothers (PW&LM) receive ₹5,000 on the birth of their first child in three instalments, after fulfilling certain conditionalities.
– It excludes those PW&LM who are in regular employment with the Central Government or the State Governments or PSUs or those who are in receipt of similar benefits under any law for the time being in force.
– The direct benefit cash transfer is to help expectant mothers meet enhanced nutritional requirements as well as to partially compensate them for wage loss during their pregnancy.
– The scheme was announced on December 31, 2016.
– The eligible beneficiaries would receive the incentive given under the Janani Suraksha Yojana (JSY) for Institutional delivery and the incentive received under JSY would be accounted towards maternity benefits so that on an average a woman gets Rs 6000 /-.
IAS Prelims Mock-Test 2021 – Set 105, 6 February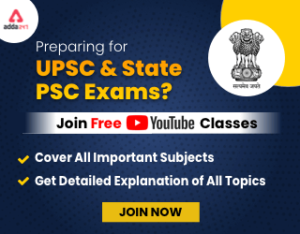 Join UPSC & State PSC Channel? Click Here