Daily news will speed up the preparation for the Civil Services Examination and it also plays a crucial role to grasp the current affairs topic comprehensively. Here we have covered most of the topics related to various categories including National, International, Sports, Science and Technology, and so on.
 1. First Khelo India Sports School from North-East
– Union Minister of Youth Affairs & Sports Shri Kiren Rijiju launched the Assam Rifles Public School (ARPS) in Shillong as a Khelo India Sports School on 4 January, 2021.
–  At present, 9 Sports Schools have been approved across the country, out of which 5 are managed by Defence & Para-military forces. In the North-east region, Assam Rifles Public School is the first Sports School announced under Khelo India scheme.
– The Government shall now bear the expenses for Talented Sports Students of the school in terms of lodging, boarding, education expenses, competition exposure, insurance & medical, sports training & support, the salary of coaches & support staff, sports equipment, and more.
– The objective of a Khelo India Sports School is to integrate sports with education and in the process, develop sports in the country and improve the overall profile and outlook of athletes.
– This will also help in the identification and upliftment of talent from North-eastern, rural or tribal areas.
The Assam Rifles Public School was designated as a Khelo India Sports School because of a good track record in academics & sports, adequate boarding & lodging (hostel) facilities, sufficient space to develop sports facilities and inclination to develop Olympic sports under an inter-ministerial partnership between the Ministry of Youth Affairs and Sports and the Ministry of Home Affairs.
– The disciplines finalised for the school are Archery, Athletics and Fencing with total intake strength of 100 athletes (Boys & Girls in equal ratio) for the first year.
UPSC 2021 Online Coaching Classes | Bilingual GS Foundation Batch
2. ISRO in collaboration with the private sector will boost "Atmanirbhar Bharat"
– Union Minister of State (Independent Charge) Development of North Eastern Region (DoNER), MoS PMO, Personnel, Public Grievances, Pensions, Atomic Energy and Space, Dr. Jitendra Singh stated that ISRO (Indian Space Research Organisation) in collaboration with the private sector will boost "Atmanirbhar Bharat".
– In a brief about some recent achievements of ISRO and India's space programme, Dr. Jitendra Singh gave full credit to Prime Minister Narendra Modi whose personal intervention had made it possible to arrive at the historic decision to open up India's Space sector for participation by private players.
–  The decision to create Indian National Space Promotion and Authorisation Centre (IN-SPACe) will provide a level playing field for private companies as well as Start-Ups.
– The proposed range of space activities includes Small Satellite Launch Vehicle, Geospatial services, Satellite Constellation, Application products, etc.
– Besides enhancing the capacity and resources of the Space sector, said Dr. Jitendra Singh, increased participation of private players will also discourage the brain-drain of talented Space scientists and experts who were otherwise moving out of India in search of a break.
– He further informed that more than 25 industries have already approached the Department of Space for undertaking space activities as per the guidelines.
Daily Gist of 'The Hindu', 'PIB', 'Indian Express' and Other Newspapers: 4 January, 2021
3. TRIFOOD Parks
– Trifed Signs MoU with Akhil Bhartiya Vanvasi Kalyan Ashram for Setting up of TRIFOOD Parks in Madhya Pradesh.
– Continuing its mission to improve the livelihoods of the tribals(both forest dwellers and artisans) and work towards tribal empowerment, TRIFED under Ministry of Tribal Affairs has decided to explore a convergence and build a partnership with Akhil Bhartiya Vanvasi Kalyan Kendra, a pioneering organization that has been working for the welfare of tribals in Madhya Pradesh, Chhattisgarh and Jharkhand since 1952.
– In this regard, a Memorandum of Understanding (MoU) was exchanged between the two organisations on January 3, 2021 to work together for setting up of TRIFOOD Parks in 5 districts in Madhya Pradesh.
– The MoU was signed by Shri Pravir Krishna, MD, TRIFED  and Shri Yogesh Bapat, General Secretary, AkhilBhartiyaVanvasi Ashram in the presence of Shri Durga Das Uikey, Member of Parliament from Betul, Madhya Pradesh.
– TRIFED has been actively exploring convergences with various like-minded organizations to continue the mission to improve tribal livelihoods.
– The two organisations will work together by undertaking various initiatives all aimed at improving the livelihood of tribal people and implementation of the Van DhanYojana through the mobilization of Self Help Groups (SHGs) / VanDhanVikas Kendra (VDVKs) / VPCs / TRIFOOD Parks.
– With TRIFED as the mentoring organization, it has been agreed that VanvasiKalyan Ashram would form new Van DhanKendras in tribal areas by identifying SHGs, organize training, building infrastructure, provide machinery and equipment and other support.
– Among other scopes of activities, Kalyan Ashram will include other areas, viz agriculture, horticulture, floriculture, fisheries, animal husbandry, handlooms, crafts to keep the operations running year-long and make the VanDhan scheme all-inclusive and viable.
Daily Gist of 'The Hindu', 'PIB', 'Indian Express' and Other Newspapers: 29 December, 2020
4. Republic Day Camp 2021
– Director General (DG) National Cadet Corps (NCC) Lt Gen Tarun Kumar Aich formally inaugurated NCC Republic Day Camp (RDC) – 2021 at Delhi Cantt on 4 January, 2021.
– The inauguration ceremony started with 'Sarv Dharam Pooja'.
– Around 1,000 cadets, including 380 girl cadets with 500 support staff drawn from 17 State Directorates covering all the States and Union territories of the country are participating in this Camp that will culminate with the Prime Minister's Rally on January 28, 2021.
– The aim of the Camp is to enhance the self-confidence of cadets, deepen their value systems and provide an exposure to the rich culture and traditions of our nation.
– Lt Gen Aich also asked the cadets to participate wholeheartedly & derive maximum benefits from each activity during the month-long camp, while at the same time following the correct COVID-19 protocols.
Daily Gist of 'The Hindu', 'PIB', 'Indian Express' and Other Newspapers: 26 December, 2020
5. AtalBihari Vajpayee School of Management and Entrepreneurship
– Union Education Minister of India, ShriRameshPokhriyal 'Nishank' laid the foundation stone of the buildings for School of Engineering and Atal Bihari Vajpayee School of Management and Entrepreneurship at Jawaharlal Nehru University today through a virtual program.
– Vice-Chancellor, JNU, Prof. M. Jagdish Kumar, Rector I Prof.Chintamani Mahapatra, Rector II Prof. Satish Chandra Garkoti, Rector III Prof. Rana Pratap Singh and the deans of the new schools, Prof. UnnatPandit and Prof. SatyavratPatnaik were present on the occasion.
– Pokhriyal expressed his delight at the naming the School of Management on the name of late Atal Bihari Vajpayee, who was not only an efficient and visionary Prime Minister of India but an inspiring author too.
– The Minister mentioned that engineering and management education will complement each other and will inspire the youth to become entrepreneurs and self-reliant.
– ShriPokhriyalalso congratulated Prof. M. Jagadesh Kumar for taking the University to new heights of progress and initiating realization of National Education Policy 2020 with new initiatives.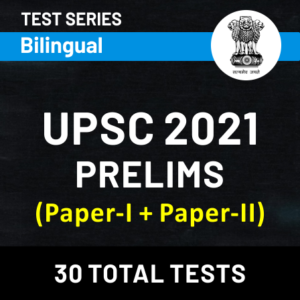 Aiming for UPSC CSE 2021? Get the best test series for sure selection: Click Here
6. "Atmosphere & Climate Research-Modelling Observing Systems & Services (ACROSS)" scheme
– The scheme was recently reviewed by the Ministry of Earth Sciences.
– ACROSS scheme pertains to the atmospheric science programs of the Ministry of Earth Sciences (MoES).
– It addresses different aspects of weather and climate services, which includes warnings for cyclone, storm surges, heatwaves, thunderstorms etc.
– Each of these aspects is incorporated as nine sub-schemes under the umbrella scheme "ACROSS" and is implemented in an integrated.
– The scheme will provide improved weather, climate and ocean forecast and services, thereby ensuring the transfer of commensurate benefits to the various services.
– It will also provide a sizable number of scientific and technical staff along with requisite administrative support, thereby generating employment.
– To ensure last-mile connectivity of the weather-based services to the end-user, a large number of agencies like the Krishi Vigyana Kendras of ICAR, Universities and local municipalities are roped in thus generating employment opportunities to many people.
Daily Gist of 'The Hindu', 'PIB', 'Indian Express' and Other Newspapers: 25 December, 2020
7. Mannathu Padmanabhan
– He was an Indian social reformer and freedom fighter from Kerala.
–  He lived from January 2, 1878 – February 25, 1970.
– He took part in anti-untouchability agitations and advocated opening temples for people of all castes.
– He also participated in the Vaikom Satyagraha.
– He is also known for his founding of the Nair Service Society (NSS).
IAS Prelims Mock-Test 2021 – Set 83, 4 January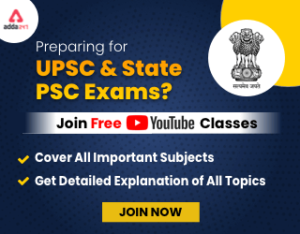 Join UPSC & State PSC Channel ? Click Here