Daily news will speed up the preparation for the Civil Services Examination and it also plays a crucial role to grasp the current affairs topic comprehensively. Here we have covered most of the topics related to various categories including National, International, Sports, Science and Technology, and so on.
1. 1st India-Bahrain Joint Working Group meeting
Why in news?
The 1st meeting of the Joint Working Group in the field of Renewable Energy between India and the Kingdom of Bahrain held on 4 February, 2021 in a virtual format.
Key points are:
– H.E. Dr. Abdul Hussain bin Ali Mirza, President of Sustainable Energy Authority led the Bahraini delegation.
– The Indian delegation was led by H.E. Mr. Dinesh Dayanand Jagdale, Joint Secretary, Ministry of New & Renewable Energy. H.E. Sh. Piyush Srivastava, Ambassador of India to the Kingdom of Bahrain also participated in the meeting.
– A Memorandum of Understanding between India and Bahrain was signed in July 2018 for promoting bilateral cooperation in the field of Renewable Energy.
– It was a very productive meeting, in which both sides underscored the importance of renewable energy to meet climate change goals, and presented the initiatives taken, progress made and future targets set by their respective governments as well as opportunities available in this sector.
– They agreed on sharing experience, expertise and best practices.
– Both sides agreed to forging deeper engagement in capacity building and focused cooperation between concerned agencies as well as the private sector of the two countries in this sector, particularly in the field of solar, wind and clean hydrogen.
UPSC 2021 Online Coaching Classes | Bilingual GS Foundation Batch
2. HAL signs MoU with MIDHANI
Why in news?
Hindustan Aeronautics Limited (HAL) and Mishra Dhatu Nigam Limited (MIDHANI) have signed a Memorandum of Understanding (MoU) for development and production of composite raw materials during the Aero India 2021 in Bengaluru on 4 February, 2021.
Key points are:
– This is the first time that such an MoU has been signed for composite raw materials.
– The MoU was signed by Chairman and Managing Director, HAL Shri R Madhavan and Chairman and Managing Director, MIDHANI Dr S K Jha in the presence of other senior officials.
– Mr R Madhavan said composites are one area where HAL will collaborate. Composites raw materials, mainly in the form of prepregs used in platforms like Light Combat Aircraft (LCA), Advanced Light Helicopter (ALH), Light Combat Helicopter (LCH) and Light Utility Helicopter (LUH) are currently imported.
– The CMD of MIDHANI Shri S K Jha said, this is the major step forward in the area of composite materials. The HAL is not only taking care of frontline aircraft production but also raw materials.
– There is no equivalent proven Indian approved/qualified supplier for various types of prepregs (carbon, aramid, glass types, etc) for the aircraft applications.
Daily Gist of 'The Hindu', 'PIB', 'Indian Express' and Other Newspapers: 4 February, 2021
– This creates a dependency on foreign Original Equipment Manufacturers (OEMs). Aligned with "Atmanirbhar Bharat" initiative, efforts need to be made to develop and manufacture such prepregs in India through collaboration, he added.
– The usage of composites in the aerospace is going to exist and increase, particularly for fighter aircraft/helicopter because of its inherent advantages over metallic raw materials.
– In addition, the similar requirement exists for other aerospace and defence programmes, including those of Indian Space Research Organisation (ISRO), Defence Research Development Organisation (DRDO) and National Aerospace Laboratories (NAL).
Daily Gist of 'The Hindu', 'PIB', 'Indian Express' and Other Newspapers: 30 January, 2021
3. MOHUA Joins Hands with Zomato
Why in news?
As a part of Prime Minister Street Vendor's AtmaNibhar Nidhi (PM SVANidhi) Scheme, MoHUA entered into MoU with Zomato, one of the largest online platforms for ordering and delivery of food in India, to onboard street food vendors on its food-tech platform.
Key points are:
– This will give street food vendors online access to thousands of consumers and help these vendors grow their businesses.
– Further, MoHUA launched the Mobile Application for PMSVANidhi se Samriddhi- Socio-economic profiling of PM SVANidhi beneficiaries and their families to link them to various Central Government Schemes.
– The MoU with Zomato was exchanged between Shri Sanjay Kumar, Joint Secretary, MoHUA and Shri Mohit Sardana, Chief Operating Officer, Zomato, in the presence of Shri Durga Shanker Mishra, Secretary, MoHUA, and officials of Zomato and Ministry.
– State Mission Directors of DAY-NULM from Bihar, Chhattisgarh, Gujarat, Madhya Pradesh, Maharashtra, and Punjab and Municipal Commissioners of Bhopal, Ludhiana, Nagpur, Patna, Raipur, Vadodra also participated in the ceremony through video conferencing facility.
– Covid-19 pandemic has restricted consumers from stepping out and forced them to follow physical distancing norms.
– In the given scenario it is important to connect Street Food Vendors with technology-enabled platforms to help them grow their business, thus helping them gain financially.
Daily Gist of 'The Hindu', 'PIB', 'Indian Express' and Other Newspapers: 29 January, 2021
– In a first of its kind initiative, MoHUA entered into an MoU with Swiggy on 5 October, 2020 and it is now joining hands with Zomato to empower Street Food Vendors with digital technology and facilitate greater income-earning opportunities by being present on popular food-tech platforms.
– MoHUA has coordinated with the key stakeholders including Municipal Corporations, fssai, Zomato and GST officials to ensure that street food vendors are facilitated in completing the necessary prerequisites for this initiative.
– Under the MoU, initially, MoHUA and Zomato will run a pilot program by on-boarding 300 vendors across six cities namely – Bhopal, Ludhiana, Nagpur, Patna, Raipur, Vadodara.
– The street vendors will be helped with PAN and fssai registration, training on technology/ partner app usage, menu digitization and pricing, hygiene and packaging best practices.
– Upon the successful completion of the pilot, MoHUA and Zomato plan to expand this initiative across the country in phases.
– A mobile application under PMSVANidhi se Samriddhi was launched today to assist city officials to conduct door to door data collection. MoHUA launched the program PMSVANidhi se Samriddhi – socio-economic profiling of PM SVANidhi beneficiaries and their families in 125 select cities, on 4th January 2021, as an additional component of PMSVANidhi Scheme.
– This mobile application is available on Google Play store.
– The application will enable ULB field functionaries to conduct the socio-economic profiling activity even without any internet connection as well. Quality Council of India- implementing partner for this program, partnered with MoHUA to develop this mobile application.
– The program aims to map the socio-economic profile of the PM SVANidhi beneficiaries and their families, assess their potential eligibility for various Central welfare schemes and facilitate the linkages to these schemes, for their holistic development and socio-economic upliftment.
– As on February 4th, 2021, data collection of over 95,000 PMSVANidhi beneficiaries along with their 50, 000 family members is done. The first batch of Camps is ongoing in the select cities (1st to 6th February 2021) to facilitate linkages of PM SVANidhi beneficiaries and their families to eligible Central Schemes.
Daily Gist of 'The Hindu', 'PIB', 'Indian Express' and Other Newspapers: 28 January, 2021
Background
– The Ministry is implementing PM SVANidhi Scheme, since June 01, 2020, for providing affordable working capital loan to street vendors to resume their livelihoods that have been adversely affected due to Covid-19 lockdown.
– This Scheme targets to benefit over 50 lakh Street Vendors who had been vending on or before 24 March, 2020 in urban areas, including surrounding peri-urban/ rural areas.
– Under the Scheme, the vendors can avail a collateral-free working capital loan of up to Rs. 10,000, of one year tenure.
– On timely/ early repayment of the loan, an interest subsidy @ 7% per annum will be credited to the bank accounts of beneficiaries through Direct Benefit Transfer (DBT) on a quarterly basis.
– There will be no penalty on early repayment of a loan. The Scheme promotes digital transactions through cash-back incentives up to an amount of Rs. 1,200 per annum.
–  Street Vendors can fulfil their aspiration of climbing up the economic ladder by availing the facility of the enhanced credit limit on timely/ early repayment of the loan.
– As on February 4, 2020, over 36.40 lakh loan applications have been received under the PM SVANidhi Scheme. Out of these, over 18.80 lakh loans have been sanctioned and over 14.04 lakh loans disbursed.
Daily Gist of 'The Hindu', 'PIB', 'Indian Express' and Other Newspapers: 25 January, 2021
4. Ganga Amantran Abhiyan
Why in news?
The information about Ganga Aamantran  Abhiyan, Namami Gange Programme, etc. was given by the Minister of State for Jal Shakti & Social Justice and Empowerment Rattan Lal Kataria in Lok Sabha on 4 February, 2021.
Key points are:
– Ganga Aamantran  Abhiyan, a rafting and kayaking expedition on the Ganga River from Devprayag to Ganga Sagar, was organised between 10th October 2019 to 12th November 2019.
– The expedition encompassed five Ganga basin States, i.e. Uttarakhand, Uttar Pradesh, Bihar, Jharkhand and West Bengal with stops at 34 locations including Rishikesh, Haridwar, Kanpur, Allahabad, Varanasi, Patna, Sonepur and Kolkata.
– The expedition was undertaken through an adventure sporting activity to connect people to the river and to spread the message of river rejuvenation & water conservation on a massive scale.
– During the expedition, public awareness campaigns were organised and interactions with people, in particular, youth and students of the village/city made on the various locations to spread the message of river conservation.
– With the aim to integrate people's participation and economic development for Ganga rejuvenation with various stakeholders who have a key role to play in this initiative including Agriculture, Power, Tourism, Energy, Water, AYUSH, Environment, Forest & Climate Change etc., NMCG is working in an integrated manner with concerned Ministries/Departments and Government agencies to boost economic activities and tourism in the river Ganga.
– Documentation of intangible cultural heritage in the Ganga basin is also being carried out by INTACH, which includes inventorization of heritage culture, spirituality, yoga/Ayurveda/wellness, eco-tourism, cuisine, fairs & festivals, interpretation/ heritage walks as a part of the project.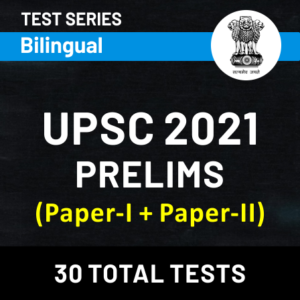 Aiming for UPSC CSE 2021? Get the best test series for sure selection: Click Here
– Namami Gange Programme is conceptualised not only as a sewerage infrastructure development programme but also includes components of Communication and Public Outreach which are important for its sustainability.
– For this purpose, dedicated voluntary groups like Ganga Vichar Manch, Ganga Doots, Ganga Prahari, Ganga Mitra including NCC, NSS, NYKS etc. at the grassroots level have been formed and their resources are channelized for engagement of the community and public at large.
– Under the Namami Gange Programme, a number of public campaigns and events are organised like Swachhta Pakhwada, Swachhta Hi Sewa, Ganga Yatra, Rafting Expedition, Ganga Utsav, Plantation Drives, Ganga Run etc.
– Mass Congregation of devotees on the occasion of Kumbh Mela, Magh Mela & Chhath Pooja etc. gives an opportunity to demonstrate and describe activities being undertaken in the project for awareness generation and public participation.
– Online Quiz competition is also organised to enhance the knowledge and involvement of the youth and students regarding Ganga and its ecosystem.
To know more about Fundamental Rights – V: Click Here
5. Military Coup in Myanmar
Why in news?
Recently, the Myanmar military has grabbed power in a coup – the third time in the nation's history since its independence from British rule in 1948.
Key points are:
– A one-year state of emergency has been imposed and democratically elected leader Aung San Suu Kyi has been detained.'Coup' is generally described as a sudden, violent, and illegal seizure of power from a government.
– In the November 2020 parliamentary election, Suu Kyi's party National League for Democracy (NLD) secured the majority of the seats.
– In the Myanmars' Parliament, the military holds 25% of the total seats according to the 2008 military-drafted constitution and several key ministerial positions are also reserved for military appointees.
– When the newly elected Myanmar lawmakers were to hold the first session of Parliament in 2021, the military imposed a state of emergency for one year citing massive voting fraud in the parliamentary elections.
– The USA President threatened to reimpose sanctions on Myanmar following a coup by the country's military leaders and called for a concerted international response to press them to relinquish power.
– China: 'All parties in Myanmar will properly handle their differences under the constitution and legal framework to maintain political and social stability'.
– ASEAN Countries: ASEAN's current chair, Brunei, called for 'dialogue among parties, reconciliation and the return to normalcy'.
– India supports the process of democratic transition in Myanmar. Though India has expressed deep concern over recent developments in Myanmar, cutting off from the Myanmar military is not a viable option as India has significant economic and strategic interests in Myanmar and its neighbourhood.
Daily Gist of 'The Hindu', 'PIB', 'Indian Express' and Other Newspapers: 23 January, 20212.
6. Uniform Minimum Age for Marriage
Why in news?
– The Supreme Court (SC) decided to examine a plea to transfer to itself cases pending in the Delhi and Rajasthan High Courts to declare a "uniform minimum age" for marriage recently.
Key points are:
– The Union government has also set up a committee to reconsider the minimum age of marriage for women, which is currently 18.
– A Bench led by Chief Justice of India (CJI) issued notice to the government on a plea, which was filed to "secure gender justice, gender equality, and dignity of women".
– The plea sought a direction to the Union government to remove the anomalies in the minimum age of marriage and make it 'gender-neutral, religion-neutral and uniform for all citizens'. Various laws state that the minimum age to get married should be 18 for women and 21 for men.
– The SC has the power under Article 139A to transfer to itself, cases involving the same or substantially the same questions of law pending before two or more high courts.
– It has been argued that the different ages for marriage violated the fundamental rights of equality (Article 14), protection against discrimination (Article 15), and dignity of life (Article 21) of citizens and went against India's commitment under the convention on the elimination of all forms of discrimination against women (CEDAW).
– Socio-economic Fronts: Increasing the legal age for the marriage of women has enormous benefits on social and economic fronts including:
Lowering the Maternal Mortality Ratio (MMR).
Improvement of nutrition levels.
– On the financial front, opportunities will be opened up for women to pursue higher education and careers and become financially empowered, thus resulting in a more egalitarian society.
Daily Gist of 'The Hindu', 'PIB', 'Indian Express' and Other Newspapers: 22 January, 2021
7. Atal Beemit Vyakti Kalyan Yojana
Why in news?
Employee's State Insurance Corporation (ESIC) has decided that in cases where the employer has shown "Zero" contribution in respect of an employee for some months before exiting him from the system, the relief under ABVKY for such period of "Zero" contribution, shall also be allowed.
Key points are:
– It was brought to the notice of ESIC that in some cases employers have struck off their employees from the rolls a few months after actually terminating them from service.
– During this period, ESI contribution was also not filed by the employers for these employees in the system.
– As the relief under Atal Beemit Vyakti Kalyan Yojana is available only in case of unemployment of the Insured Persons, such employees though terminated from service became ineligible for relief under this scheme.
Daily Gist of 'The Hindu', 'PIB', 'Indian Express' and Other Newspapers: 21 January, 2021
About the scheme:
– It is a welfare measure being implemented by the Employee's State Insurance (ESI) Corporation.
– It offers cash compensation to insured persons when they are rendered unemployed. The Scheme was introduced in 2018.
In 2020, eligibility criteria for availing the relief were relaxed, as under:
– The payment of relief has been enhanced to 50% of the average of wages from earlier 25% of average wages payable up to maximum 90 days of unemployment.
– Instead of the relief becoming payable 90 days after unemployment, it shall become due for payment after 30 days.
– The Insured Person can submit the claim directly to ESIC Branch Office instead of the claim being forwarded by the last employer and the payment shall be made directly in the bank account of IP.
IAS Prelims Mock-Test 2021 – Set 103, 4 February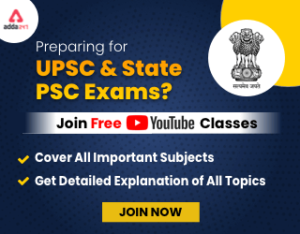 Join UPSC & State PSC Channel? Click Here