Daily news will speed up the preparation for the Civil Services Examination and it also plays a crucial role to grasp the current affairs topic comprehensively. Here we have covered most of the topics related to various categories including National, International, Sports, Science and Technology, and so on.
 1. PM to dedicate Kochi – Mangaluru Natural Gas Pipeline to the Nation
– Prime Minister Shri Narendra Modi will dedicate the Kochi – Mangaluru Natural Gas Pipeline to the nation on 5th January 2021 at 11 AM via video conferencing.
– The event marks an important milestone towards the creation of 'One Nation One Gas Grid'.
– Governors and Chief Ministers of Karnataka and Kerala, along with Union Minister for Petroleum and Natural Gas will also be present on the occasion.
About the Pipeline
– The 450 km long pipeline has been built by GAIL (India) Ltd.
– It has a transportation capacity of 12 Million Metric Standard Cubic Metres per day, and will carry natural gas from the Liquefied Natural Gas (LNG) Regasification Terminal at Kochi (Kerala) to Mangaluru (Dakshina Kannada district, Karnataka), while passing through Ernakulam, Thrissur, Palakkad, Malappuram, Kozhikode, Kannur and Kasaragod districts.
– The total cost of the project was about Rs. 3000 crore and its construction created over 12 lakh man-days of employment.
– Laying of the pipeline was an engineering challenge as the route of the pipeline necessitated it to cross water bodies at more than 100 locations. This was done through a special technique called Horizontal Directional Drilling method.
– The pipeline will supply environment-friendly and affordable fuel in the form of Piped Natural Gas (PNG) to households and Compressed Natural Gas (CNG) to the transportation sector.
– It will also supply Natural Gas to commercial and industrial units across the districts along the pipeline. Consumption of cleaner fuel will help in improving air quality by curbing air pollution.
UPSC 2021 Online Coaching Classes | Bilingual GS Foundation Batch
2. Prasar Bharati (DD-AIR) records massive digital growth in 2020
– n 2020, Digital channels of Prasar Bharati across DD and Akashvani have registered more than 100% growth, clocking over a Billion Digital Views and over 6 Billion Digital Watch Minutes.
– During 2020, NewsOnAir App added more than 2.5 million users with the platform registering over 300 million views with Live Radio streaming featuring over 200 streams being the most popular feature.
– Keeping company with DD National and DD News, in the top 10 digital channels of Prasar Bharati, are Marathi News from DD Sahyadri, Kannada programming on DD Chandana, Bangla News from DD Bangla, and Telugu programming on DD Saptagiri.
– While DD Sports and Akashvani Sports have created a steady digital following with live commentary, Prasar Bharati Archives and DD Kisan have been steady digital performers featuring in top 10.
– Underscoring the substantial digital audience for news from the Northeast, Northeast service of All India Radio News is also in the top 10, and incidentally has crossed the 100k subscriber's digital milestone.
– Interestingly during 2020, Pakistan accounts for the second-highest digital audience for DD and AIR content after domestic audience from within India, with the United States close behind.
– A dedicated Prasar Bharati YouTube channel for all Sanskrit language content was launched in 2020, wherein all Radio and TV content being produced in the Sanskrit language across DD-AIR nationwide network are uploaded, for easy access to viewers.
– Almost 1500 Radio Plays in different Indian languages are available across DD-AIR Network, which is now being digitised and uploaded on our YouTube channels.
Daily Gist of 'The Hindu', 'PIB', 'Indian Express' and Other Newspapers: 29 December, 2020
3. Ministry of Tourism: Year End Review 2020
– 68 webinars organized by M/o Tourism till date under Dekho Apna Desh Series; series continue to provide thrust to the rich culture of tourism in India.
– With a viewership of over 3 lakh, Dekho Apna Desh Series gets a huge thumbs up.
– SAATHI initiative launched to assist the hospitality industry to continue to operate safely and instil confidence about the safety of the hotel/unit in view of COVID-19 caused disruptions.
– 34399 accommodation units registered on the NIDHI portal so far.
– 'Stranded in India' portal reaches out to thousands of stranded foreign tourists and extends support during COVID-19 lockdown.
– Several important projects under PRASHAD and Swadesh Darshan scheme completed and inaugurated.
– The year 2020 saw varied activities by M/o Tourism to promote the spirit and essence of EBSB.
– Ministry of Tourism organized the "Bharat Parv" at the Gyan Path and Red Fort Ground, Delhi from 26th to 31st January 2020, as a part of the Republic Day Celebrations. The theme of the Bharat Parv was '150 Years of Mahatma' and 'Ek Bharat Shrestha Bharat'.
– The main attractions during Bharat Parv 2020 included the display of Republic Day tableaux, a performance by Armed Forces Band, pavilion by State Governments/UTs and the line Ministries, food stalls, cultural performances, handicraft and handloom stalls, etc.
Daily Gist of 'The Hindu', 'PIB', 'Indian Express' and Other Newspapers: 26 December, 2020
4. DBT-BIRAC supported indigenously developed DNA Vaccine Candidate by Zydus Cadila
– The Nation's first indigenously developed DNA vaccine candidate against COVID-19, ZyCoV-D, by M/s Zydus Cadila has been approved by Drugs Controller General of India (DCGI), for the conduct of the Phase III clinical trials.
– The candidate has been supported by the National Biopharma Mission (NBM) under the aegis of BIRAC and the Department of Biotechnology, Government of India.
– Zydus Cadila completed Phase-I/II clinical trials of this DNA Vaccine candidate, in India, in more than 1,000 participants and interim data indicated that the vaccine is safe and immunogenic when three doses were administered intradermally.
– Based on the recommendations of the Subject Expert Committee, which reviewed the interim data, the DCGI has accorded permission for conducting Phase-III clinical trial in 26,000 Indian participants.
Daily Gist of 'The Hindu', 'PIB', 'Indian Express' and Other Newspapers: 25 December, 2020
5. National Family Health Survey 2019-20
– According to the National Family Health Survey 2019-20, Indian women and children are overwhelmingly anaemic.
– Iron-deficiency and vitamin B12-deficiency anaemia are the two common types of anaemia in India.
– Among women, iron deficiency prevalence is higher than men due to menstrual iron losses and the high iron demands of a growing foetus during pregnancies.
– Lack of millets in the diet due to overdependence on rice and wheat, insufficient consumption of green and leafy vegetables, and dominance of packaged and processed foods which are low in nutrition could be the reasons behind the high prevalence of anaemia in India.
About Anaemia
It is the condition of having lower than a normal number of red blood cells or the quantity of haemoglobin. It can make one feel tired, cold, dizzy, and irritable and short of breath, among other symptoms. A diet which does not contain enough iron, folic acid or vitamin B12 is a common cause of anaemia.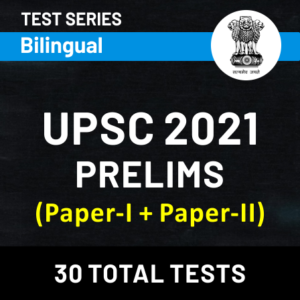 Aiming for UPSC CSE 2021? Get the best test series for sure selection: Click Here
6. Global Housing Technology Challenge-India (GHTC-India)
– Prime Minister Narendra Modi will lay the foundation stone of Light House Projects (LHPs) under Global Housing Technology Challenge-India (GHTC-India) at six sites across six states.
– The LHPs are being constructed at Indore (Madhya Pradesh), Rajkot (Gujarat), Chennai (Tamil Nadu), Ranchi (Jharkhand), Agartala (Tripura) and Lucknow (Uttar Pradesh).
– Lighthouse projects comprise about 1000 houses at each location along with allied infrastructure facilities.
– These projects will demonstrate and deliver ready to live houses at an expedited pace within twelve months, as compared to conventional brick and mortar construction, and will be more economical, sustainable, of high quality and durability.
– These LHPs demonstrate a variety of technologies, including Prefabricated Sandwich Panel System in LHP at Indore, Monolithic Concrete Construction using Tunnel Formwork etc.
About Global Housing Technology Challenge (GHTC)
It was launched in 2019, the challenge is undertaken under the Pradhan Mantri Awas Yojana Urban (PMAY-U). The aim of the project is to fast-track the construction of affordable housing and meet the target of constructing 2 crore houses by 2022.
Daily Gist of 'The Hindu', 'PIB', 'Indian Express' and Other Newspapers: 24 December, 2020
7. SAHAYAK-NG
– It is India's first indigenously designed and developed Air Droppable Container.
– It is a GPS aided air dropped container with the capacity to carry a payload of up to 50 kg and can be dropped from a heavy aircraft.
– The successful maiden test was conducted by the DRDO along with the Indian Navy.
8. Eight core sector industries
– The eight-core sector industries include coal, crude oil, natural gas, refinery products, fertiliser, steel, cement and electricity.
– They comprise nearly 40% of the weight of items included in the Index of Industrial Production (IIP).
– The eight Core Industries in decreasing order of their weightage: Refinery Products> Electricity> Steel> Coal> Crude Oil> Natural Gas> Cement> Fertilizers.
IAS Prelims Mock-Test 2020 – Set 81, 26 December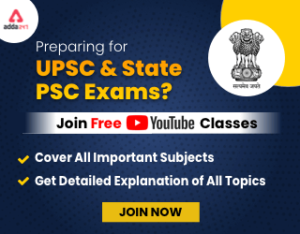 Join UPSC & State PSC Channel ? Click Here