Daily news will speed up the preparation for the Civil Services Examination and it also plays a crucial role to grasp the current affairs topic comprehensively. Here we have covered most of the topics related to various categories including National, International, Sports, Science and Technology, and so on.
1. Rehabilitation Schemes for Ex-Servicemen
Why in news?
Following Resettlement, schemes are run by Directorate General Resettlement (DGR) to provide resettlement opportunities to Ex-Servicemen (ESM) of three Armed Forces Services.
Key points are:
– Placement Assistance through on-line registration at DGR
– DGR Sponsored Security Agency Scheme
– Management of CNG Station by ESM in NCR
– Allotment of BPCL/IOCL COCO Outlets Pan India
– Allotment of Mother Dairy Milk Booths and Fruit & Vegetable (Safal) Shops in NCR
– Allotment of Regular LPG Distributorship
– LPG Agency under Rajiv Gandhi Gramin LPG Vitrak (RGGLV) Scheme
– Retail Outlet Dealership (Petrol/Diesel)
– DGR ESM Employment Seminars/Job Fairs, etc.
– As many as 2,21,180 Ex-Servicemen, Widows/Disabled ESM have benefitted under different schemes of resettlement since 2015.
– Director General Resettlement (DGR) Schemes are based on vacancies in PSUs, subsidiaries of Coal India Limited, Indraprastha Gas Limited/MNGL & Mother Dairy.  Once the vacancies are released to DGR by the concerned agencies, they are utilised fully.
UPSC 2021 Online Coaching Classes | Bilingual GS Foundation Batch
2. Aero India 2021
Why in news?
The Chiefs of Air Staff Conclave began at Aero India 2021 at Air Force Station, Yelahanka on February 03, 2021. Chiefs of Air Staff (CAS) of more than 24 countries are attending the conclave physically and 16 virtually.
Key points are:
– The theme of the two-day event is "Leveraging Aerospace Power for Security and Stability".
– Raksha Mantri Rajnath Singh in his address, said that Aero India 2021 is intended to showcase India's intent to be among the top countries in defence and aerospace industries citing the example of the Light Combat Aircraft (LCA) that has been successfully operationalised and inducted into the Indian Air Force (IAF) with state-of-the-art weaponry.
– He said that the LCA Mk-1A will be indigenously designed, developed and manufactured and would bolster the "Make in India" initiative of the nation.
– He added that close to 500 indigenous design and production agencies are involved in the manufacture of the LCA.
– The IAF has launched a major indigenisation drive for the sustenance of all aircraft fleets and maintenance aspects and expressed a belief that this will prove to be the growth engine for Indian's domestic aerospace manufacturing capability.
– The country has reached an inflection point in domestic defence manufacturing and the trajectory from here on would only be upwards.
Daily Gist of 'The Hindu', 'PIB', 'Indian Express' and Other Newspapers: 30 January, 2021
3. Budget 2021: Infrastructure Highlights
Why in news?
The Minister of Finance recently presented the Union Budget 2021-22. This was the first digital budget. Here we are covering proposals related to Infrastructure.
Key points are:
– Production Linked Incentive scheme (PLI):
– Rs. 1.97 lakh crore in the next 5 years for PLI schemes in 13 Sectors to create and nurture manufacturing global champions for an AatmaNirbhar Bharat.
Textiles:
– Mega Investment Textiles Parks (MITRA) scheme to be introduced.
Infrastructure:
– National Infrastructure Pipeline (NIP) expanded to 7,400 projects.
– Measures in three thrust areas to increase funding for NIP:
Creation of institutional structures:
– Set up and capitalise a Development Financial Institution (DFI).
Daily Gist of 'The Hindu', 'PIB', 'Indian Express' and Other Newspapers: 29 January, 2021
Big thrust on monetizing assets.
– Enhancing the share of capital expenditure.
Roads and Highways Infrastructure:
– Rs. 1,18,101 lakh crore, highest ever outlay, for Ministry of Road Transport and Highways.
New Economic corridors and Expressways being planned.
– Advanced Traffic management system in all-new 4 and 6-lane highways.
Railway Infrastructure:
– National Rail Plan for India (2030) to create a "future-ready" Railway system by 2030.
– 100% electrification of Broad-Gauge routes to be completed by December, 2023.
– Western Dedicated Freight Corridor (DFC) and Eastern DFC to be commissioned by June 2022.
– Measures for passenger convenience and safety:
– Aesthetically designed Vista Dome Linke Hofmann Busch (LHB) coach on tourist routes for better travel.
– High-density network and highly utilized network routes to have an indigenously developed automatic train protection system, eliminating train collision due to human error.
Urban Infrastructure:
– Expansion of metro rail network and augmentation of city bus service.
– 'MetroLite' and 'MetroNeo' technologies will be used to provide metro rail systems at much lesser cost with similar experience.
Power Infrastructure:
– A comprehensive National Hydrogen Energy Mission 2021-22 to be launched.
– Rs. 3,05,984 crore over 5 years for a revamped, reforms-based and result-linked new power distribution sector scheme.
Ports, Shipping, Waterways:
– Rs. 2,000 crore worth 7 projects to be offered in Public-Private Partnership (PPP)-mode in Financial Year (FY) 2021-22 for the operation of major ports.
Petroleum & Natural Gas:
– Extension of Ujjwala Scheme to cover 1 crore more beneficiaries.
– A new gas pipeline project in Jammu & Kashmir.
– An independent Gas Transport System Operator to be set up for facilitation and coordination of booking of common carrier capacity in all-natural gas pipelines on a non-discriminatory open access basis.
Daily Gist of 'The Hindu', 'PIB', 'Indian Express' and Other Newspapers: 28 January, 2021
4. 15th Finance Commission Recommendations on Resource Allocation
Why in news?
The government accepted the 15th Finance Commission's recommendation recently to maintain the States' share in the divisible pool of taxes to 41% for the five-year period starting 2021-22.
Key points are:
– The Commission's Report was tabled in the Parliament.
Horizontal Devolution (Allocation Between the States):
– For horizontal devolution, it has suggested 12.5% weightage to demographic performance, 45% to income, 15% each to population and area, 10% to forest and ecology and 2.5% to tax and fiscal efforts.
Vertical Devolution (Devolution of Taxes of the Union to States):
– It has recommended maintaining the vertical devolution at 41% – the same as in its interim report for 2020-21.
– It is at the same level of 42% of the divisible pool as recommended by the 14th Finance Commission.
– It has made the required adjustment of about 1% due to the changed status of the erstwhile State of Jammu and Kashmir into the new Union Territories of Ladakh and Jammu and Kashmir.
Revenue Deficit Grants to States:
– Revenue deficit grants emanate from the requirement to meet the fiscal needs of the States on their revenue accounts that remain to be met, even after considering their own tax and non-tax resources and tax devolution to them.
– Revenue Deficit is defined as the difference between revenue or current expenditure and revenue receipts, that includes tax and non-tax.
– It has recommended post-devolution revenue deficit grants amounting to about Rs. 3 trillion over the five-year period ending FY26.
– The number of states qualifying for the revenue deficit grants decreases from 17 in FY22, the first year of the award period to 6 in FY26, the last year.
Daily Gist of 'The Hindu', 'PIB', 'Indian Express' and Other Newspapers: 25 January, 2021
Performance-Based Incentives and Grants to States:
– These grants revolve around four main themes.
– The first is the social sector, where it has focused on health and education.
– Second is the rural economy, where it has focused on agriculture and the maintenance of rural roads.
– The rural economy plays a significant role in the country as it encompasses two-thirds of the country's population, 70% of the total workforce and 46% of national income.
– Third, governance and administrative reforms under which it has recommended grants for judiciary, statistics and aspirational districts and blocks.
– Fourth, it has developed a performance-based incentive system for the power sector, which is not linked to grants but provides an important, additional borrowing window for States.
Grants to Local Governments:
– Along with grants for municipal services and local government bodies, it includes performance-based grants for incubation of new cities and health grants to local governments.
– In grants for Urban local bodies, basic grants are proposed only for cities/towns having a population of less than a million. For Million-Plus cities, 100% of the grants are performance-linked through the Million-Plus Cities Challenge Fund (MCF).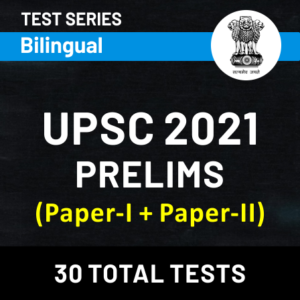 Aiming for UPSC CSE 2021? Get the best test series for sure selection: Click Here
5. Military seizes power in Myanmar coup
Why in news?
Myanmar's military has seized power in a coup against the democratically elected government of Nobel laureate Aung San Suu Kyi.
Key points are:
– The Army said it had carried out the detentions in response to "election fraud".
– For India, the return to military rule by Myanmar's Tatmadaw (Army) and the detention of Aung San Suu Kyi and the political leadership of the National League of Democracy (NLD) are a repeat of events 30 years ago.
About Myanmar's military Constitution
– It was the military that drafted the 2008 Constitution and put it to a questionable referendum in April that year.
– The Constitution was the military's "roadmap to democracy", which it had been forced to adopt under increasing pressure from the west.
– It was also due to its own realisation that opening up Myanmar to the outside world was now no longer an option but a dire economic necessity.
– But the military made sure to safeguard in the Constitution its own role and supremacy in national affairs.
– Under its provisions, the military reserves for itself 25 per cent of seats in both Houses of Parliament, to which it appoints serving military officials.
– Also, a political party which is a proxy for the military contests elections.
To know more about Fundamental Rights – V: Click Here
6. Stardust 1.0
Why in news?
Stardust 1.0, the first rocket to run on biofuel was launched on Jan 31st from Loring Commerce Centre in Maine, US.
Key points are:
– It has become the first commercial space launch powered by biofuel, which is non-toxic for the environment as opposed to traditionally used rocket fuels.
– Stardust 1.0 is a launch vehicle suited for student and budget payloads.
About Biofuels
– Any hydrocarbon fuel that is produced from an organic matter (living or once living material) in a short period of time (days, weeks, or even months) is considered a biofuel.
– Biofuels may be solid, liquid or gaseous in nature. Examples are:
Solid: Wood, dried plant material, and manure.
Liquid: Bioethanol and Biodiesel.
Gaseous: Biogas.
Daily Gist of 'The Hindu', 'PIB', 'Indian Express' and Other Newspapers: 23 January, 20212.
7. UK Visa Scheme For Hong Kong Residents
Why in news?
– Recently, the UK has launched a special visa scheme that will allow the Hong Kong residents a chance to migrate and eventually apply for British citizenship.
Key points are:
– The move came months after China imposed a national security law over Hong Kong enabling it to curb 2019 pro-democracy like protests in future and also to override the powers of the government in Hong Kong.
– The move is considered the UK's most generous welcoming of foreign workers since the entry of new European Union (EU) citizens in 2004 – when 10 countries were added to the bloc – at a time when the UK was also a member. The UK officially left the EU on 31st January 2020.
Background
– Since July 2020, after the national security law was implemented, the British government has already allowed around 7,000 people from Hong Kong to move to its shores.
– These were allowed permission to migrate not through the visa scheme, but through government action on compassionate grounds.
– In response to the Law, Australia, Britain and Canada have also suspended their extradition treaties with Hong Kong.
– The visas will be issued to those in Hong Kong holding a British National (Overseas) passport and their immediate dependents and will offer a fast track to UK citizenship.
– Applicants who get the visa can live and work in the UK for 5 years, after which they apply for settlement. Twelve months after this, they can apply for citizenship.
Daily Gist of 'The Hindu', 'PIB', 'Indian Express' and Other Newspapers: 22 January, 2021
8. Ageing Dams of India
Why in news?
– As per the United Nations (UN) report "Ageing water infrastructure: An emerging global risk", over 1,000 large dams in India will be roughly 50 years old in 2025 and such ageing embankments across the world pose a growing threat.
Key points are:
– he report, compiled by Canada-based Institute for Water, Environment and Health, says the world is unlikely to witness another large dam-building revolution as in the mid-20th century, but dams constructed then will inevitably be showing their age.
– The analysis includes dam decommissioning or ageing case studies from the USA, France, Canada, India, Japan, and Zambia and Zimbabwe.
– Most of the 58,700 large dams worldwide were constructed between 1930 and 1970 with a design life of 50 to 100 years.
– By 2050, most people on Earth will live downstream of tens of thousands of large dams built in the 20th century, many of them already operating at or beyond their design life.
– At 50 years, a large concrete dam "would most probably begin to express signs of ageing."
– 32,716 large dams (55% of the world's total) are found in just four Asian countries: China, India, Japan, and South Korea – a majority of which will reach the 50-year threshold relatively soon.
– Ageing signs include increasing cases of dam failures, progressively increasing costs of dam repair and maintenance, increasing reservoir sedimentation, and loss of a dam's functionality and effectiveness – "strongly interconnected" manifestations.
– India is ranked third in the world in terms of building large dams.
– Of the over 5,200 large dams built so far, about 1,100 large dams have already reached 50 years of age and some are older than 120 years. The number of such dams will increase to 4,400 by 2050.
Daily Gist of 'The Hindu', 'PIB', 'Indian Express' and Other Newspapers: 21 January, 2021
9. Vaghai-Bilimora Heritage Line
Why in news?
The Western Railway has decided to not stop the services of three trains, including the 107-year-old narrow gauge heritage train between Vaghai and Bilimora, in Gujarat permanently.
Key points are:
– Other two narrow gauge trains run between Miyagam, Choranda and Malsar, and Choranda junction and Moti Karal.
– In rail transport, track gauge or track gauge is the spacing of the rails on a railway track.
– The Ministry of Railways, previously issued a letter to the Western Railway ordering permanent closure of 11 "uneconomic branch lines" and narrow gauge sections of the Western Railway, including three from Gujarat.
About the Vaghai-Billimora Train
– It started in 1913, was a remnant of Gaekwad dynasty who ruled the princely state of Baroda. Tribal people from the interior commute by this train regularly. The train covers a distance of 63 kilometres.
– At the instance of Gaekwad rulers, the British laid railway tracks and it was operated by Gaekwad Baroda State Railway (GBSR) owned by Sayajirao Gaekwad III.
– The Gaekwad jurisdiction was spread across parts of Saurashtra, Mehsana in north Gujarat, and Bilimora in South Gujarat.
– The founder of the dynasty was Damaji I who had risen to power by 1740. The last Gaekwar, Sayaji Rao III, died in 1939.
IAS Prelims Mock-Test 2021 – Set 102, 30 January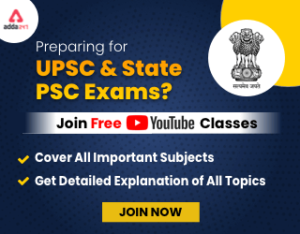 Join UPSC & State PSC Channel? Click Here