Daily news will speed up the preparation for the Civil Services Examination and it also plays a crucial role to grasp the current affairs topic comprehensively. Here we have covered most of the topics related to various categories including National, International, Sports, Science and Technology, and so on.
1. Bharat Parv-2021
Why in news?
– Due to pandemic situation, this year the Bharat Parv has been organized on a Virtual platform from 26th Jan to 31st Jan 2021.
Key Points:
– DC, Handicrafts, Ministry of Textiles is participating in first-ever Virtual Bharat Parv-2021 being organized by the Ministry of Tourism, Government of India in conjunction with Republic Day celebrations.
– DC, Handicrafts participates in Bharat Parv every year and this year artifacts of 11 master Crafts persons including 6 Awardee artisans are being displayed showcasing stone craft,  art metal ware, sikki grass craft, tikuli craft, wood carving, gulabimeenakari, toy craft, glass flamework, dhokra craft, doll making and craft of papier-machie along with one stall solely dedicated to  Vocal for Local initiatives.
– The virtual Bharat Parv-2021 was inaugurated by the Speaker, Lok Sabha, Sh. Om Birla in the presence of Union Minister of State (Independent Charge) for Tourism and Culture Sh. Prahlad Singh Patel on 26th January 2021.
– Ministry of Tourism organizes Bharat Parv every year since 2016 in front of the ramparts of the Red Fort on the occasion of Republic Day Celebrations.
– The event envisages generating patriotic fervour and showcases the rich and varied cultural diversity of the country.
– In Bharat Parv 2021 many pavilions of Central Ministries, State Theme Pavilions, Food Festival / Studio Kitchen from various states and UTs, Handicrafts, Handlooms, Folk performances, Performances by cultural troupes from various States and UTs etc. are being showcased to exhibit the spirit of 'Ek Bharat Shreshtha Bharat'.
UPSC 2021 Online Coaching Classes | Bilingual GS Foundation Batch
2. 14th BSM conducted by Spices Board in FY 2020-21
Why in news?
– India is the world's largest exporter of chili and turmeric, the exports of which have recorded steady progress, over the years.
Key points are:
– During 2019-20, India exported 4,84,000 tonnes of chilli and chilli products valued at Rs.6211.70 crores which contributed to more than 40 per cent in volume and 29 per cent in value of India's total spice exports
–  Turmeric held a share of 11 per cent in volume and 6 per cent in value of the export basket, with the export of 1,36,000 tonnes valued at Rs.1216.40 crores.
– During the pandemic situation, the export of turmeric from India, a spice with immunity-boosting properties, has recorded an impressive growth of 42 per cent in terms of volume during the first half of 2020-21.
– Spices Board conducted the Virtual Buyer Seller Meet(BSM) for Chili and Turmeric, with a focus on Andhra Pradesh, which saw participation from 245 stakeholders. This was the 14th BSM conducted by the Board in FY 2020-21.
– Highlighting the success of the BSMs in terms of better price discoveries by the remote areas and giving accessibility to farmers and farmer producer groups, Shri D Sathiyan, Chairman and Secretary, Spices Board stated that spices items in 225 categories were exported to 185 countries in the last year.
– Spices Board and state Agri/Horti Departments have been putting in increasing efforts through various schemes and programmes in Andhra Pradesh and Telangana region which is a production hub of spices like chilli, turmeric and pepper.
Daily Gist of 'The Hindu', 'PIB', 'Indian Express' and Other Newspapers: 29 January, 2021
3. Urban Local Bodies (ULB) reforms
Why in news?
– Rajasthan has become the 5thState in the country to successfully undertake Urban Local Bodies (ULB) reforms.
Key points are:
– Rajasthan has joined four other States namely, Andhra Pradesh, Madhya Pradesh, Manipur and Telangana, who have completed ULB reforms. These reforms have been stipulated by the Department of Expenditure, Ministry of Finance.
– Rajasthan has thus become eligible for additional reform linked borrowing.
– Accordingly, the State has been granted permission by the Department of Expenditure to mobilise additional financial resources of Rs.2,731crore through Open Market Borrowings.
The State will notify:
– Floor rates of property tax in ULBs which are in consonance with the prevailing circle rates (i.e. guideline rates for property transactions) and;
– Floor rates of user charges in respect of the provision of water supply, drainage and sewerage which reflect current costs/past inflation.
– The State will put in place a system of periodic increase in floor rates of property tax/ user charges in line with price increases.
Besides, the centre had identified four citizen centric areas for reforms. They are:
– Implementation of One Nation One Ration Card System
– Ease of doing business reform
– Urban Local body/ utility reforms
– Power Sector reforms.
Daily Gist of 'The Hindu', 'PIB', 'Indian Express' and Other Newspapers: 28 January, 2021
4. COVID-19 performance ranking
Why in news?
– The COVID-19 "performance index" has been put together by the Lowy Institute, an Australian think tank.
Key points are:
– The index seeks "to gauge the relative performance of countries".
– The index is based on six different indicators, including confirmed cases and deaths per million people and the scale of testing.
– Publicly available and comparable data on Covid-19 response was used for this index.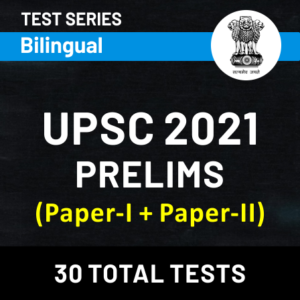 Aiming for UPSC CSE 2021? Get the best test series for sure selection: Click Here
– Countries were sorted into broad categories on the basis of regions, political systems, population size, and economic development.
– This was done to determine the variations that may have existed in the way different nations handled the pandemic.
– China was excluded from the list due to lack of publicly available data.
– New Zealand, Vietnam and Taiwan have been ranked the top three spots, respectively.
– India has ranked 86th.
– Sri Lanka was the best faring nation in South Asia, ranking 10.
– Maldives was at 25, Pakistan at 69, Nepal at 70, and Bangladesh at 84.
– The lowest score was given to Brazil.
– Mexico, Colombia, Iran and the United States too featured among the bottom five countries in terms of performance.
Daily Gist of 'The Hindu', 'PIB', 'Indian Express' and Other Newspapers: 25 January, 2021
5. Chinese Incursions in Taiwan
Why in news?
– The USA has reaffirmed its support for Taiwan following China's warplanes entering Taiwan's air defence identification zone.
Key points are:
– These overflights were part of a long-standing pattern of incursions by China aimed at pressuring the present democratically elected government of Taiwan to accept China's demand to recognise Taiwan as a part of Chinese territory.
To know more about Fundamental Rights – V: Click Here
– China and Taiwan separated amid civil war in 1949 and China considers Taiwan part of its territory to be taken control of by force if necessary.
– But Taiwan's leaders say that Taiwan is a sovereign state.
– After decades of hostile intentions and angry rhetoric, relations between China and Taiwan started improving in the 1980s. China put forward a formula, known as "one country, two systems", under which Taiwan would be given significant autonomy if it accepted Chinese reunification.
– In Taiwan, the offer was rejected, but the government did relax rules on visits to and investment in China.
– There were also limited talks between the two sides' unofficial representatives, though Beijing's insistence that Taiwan's Republic of China (ROC) government is illegitimate prevented government-to-government contact.
– China's implementation of national security law in Hong Kong in 2020 was seen by many as a yet another sign that Beijing was becoming significantly more assertive in the region.
Daily Gist of 'The Hindu', 'PIB', 'Indian Express' and Other Newspapers: 23 January, 20212.
6. GI Tag for Pakistani Basmati
Why in news?
– Recently, Pakistan received the Geographical Indication (GI) tag for its Basmati rice under its Geographical Indications Act 2020.
Key points are:
– Pakistan is fighting a case in the European Union (EU) against India's move to get Basmati Rice as its product.
– The issue of protecting Basmati rice as a product of Pakistan came to the forefront after India submitted an application to the European Union (EU) claiming sole ownership of the commodity in September 2019.
– India also claimed that the region producing basmati is a part of northern India, below the foothills of the Himalayas forming part of the Indo-Gangetic plain.
– The Indian claim to the EU was challenged in December 2019 and the main argument by Pakistan was that Basmati rice was a joint product of India and Pakistan.
– Pakistan enacted the Geographical Indications (Registration and Protection) Act in March 2020, which gives it the right to oppose Indian application for registration of Basmati rice exclusive rights.
– A GI tag would strengthen Pakistan's case in the EU. Pakistan exported 5,00,000-7,00,000 tonnes of Basmati rice annually to different parts of the world out of which 2,00,000 tonnes to 2,50,000 tonnes is being shipped to EU countries.
IAS Prelims Mock-Test 2021 – Set 101, 29 January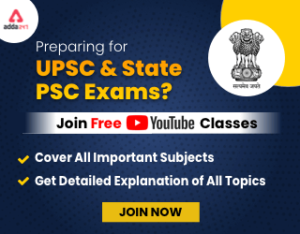 Join UPSC & State PSC Channel? Click Here