Daily news will speed up the preparation for the Civil Services Examination and it also plays a crucial role to grasp the current affairs topic comprehensively. Here we have covered most of the topics related to various categories including National, International, Sports, Science and Technology, and so on.
1. International Day of the Tropics 2021
Why in news?
June 29 is observed as the International Day of the Tropics, every year.
Key points are:
– The event is a UN initiative that aims to promote tropical regions on Earth, raise awareness about the conservation strategies, and celebrate the remarkable diversity that abounds the planet.
– The inaugural State of the Tropics Report was launched on 29 June 2014, as the culmination of a collaboration between twelve leading tropical research institutions.
–  The report offers a unique perspective on this increasingly important region.
– Marking the anniversary of the report's launch the United Nations General Assembly adopted resolution A/RES/70/267 in 2016, which declared that 29 June of each year is to be observed as the International Day of the Tropics.
– The international Day of the Tropics was designated to raise awareness to the specific challenges faced by tropical areas, the far-reaching implications of the issues affecting the world's tropical zone and the need, at all levels, to raise awareness and to underline the important role that countries in the tropics will play in achieving the Sustainable Development Goals.
– International Day of the Tropics theme this year, as per the 'State of the Tropics Report 2021' is The Digital Divide in the Tropics.
About Tropics
– The Tropics are a region of the Earth, roughly defined as the area between the tropic of Cancer and the tropic of Capricorn.
– Although topography and other factors contribute to climatic variation, tropical locations are typically warm and experience little seasonal change in day-to-day temperature.
– An important feature of the Tropics is the prevalence of rain in the moist inner regions near the equator, and that the seasonality of rainfall increases with the distance from the equator.
For more details Click Here
2. Finance Minister Nirmala Sitharaman announces stimulus package
Why in news?
Finance Minister Nirmala Sitharaman announce Rs 6.28 lakh crore stimulus package on June 28, 2021 with the aim of boosting Covid-affected sectors following the eight measures proposed by Ministry of Finance.
Key points are:
Free visas, loan for travel agencies
– As issuance of visa resumes, first five lakh tourist visas will be issued free of cost. This visa incentive will cost government around Rs 100 crore. She also announced loan guarantee scheme for tourism sector because it has been one among worst-hit sectors by covid-19 pandemic. Under the scheme, loan will be given with 100 per cent guarantee of up to Rs 10 lakh for travel agencies and Rs 1 lakh for regional tourist guides.
Rs 33,000 crore for NEIA
– Ministry of finance announced a corpus that will enable National Export Insurance Account (NEIA) to underwrite an additional Rs 33,000 crore of project exports over five years. NEIA facilitates cover for buyer's credit to project exporters and borrowers having lesser creditworthiness, through EXIM Bank.
Expansion of healthcare infrastructure
– Credit guarantee scheme and an amount of Rs 23,220 crore was earmarked to expands medical infrastructure for one year. Funding aims to increase the number of ICU beds and enhance availability of equipment & liquid medical oxygen (LMO). It will emphasise on preparedness of healthcare infrastructure in terms of child and paediatric care.
Rs 1.1 lakh crore loan guarantee scheme
– A Rs 1.1 lakh crore loan guarantee scheme was announced for Covid-affected sectors. Out of Rs 1.1 lakh crore, Rs 50,000 crore will be provided to health sector. It will benefit 25 lakh beneficiaries as they will be able to borrow up to Rs 1.25 lakh through micro-finance institutions (MFIs). Both public and private hospitals can avail a maximum of Rs 100 crore with a guarantee duration of three years.
PPP projects, DISCOMs, BharatNet
– New process is being adopted for speedy clearance of public-private partnership projects. Rs 3.03 lakh crore was allocated to revamp DISCOMs.  Additional Rs 19,041 crore was allocated to BharatNet to improve broadband connectivity to villages.
Fertiliser subsidy, PMGKAY
– Nutrient Based Subsidy (NBS) for fertilizers was increased to Rs 42,275 crore. Additional Rs 14,775 crore will be given to stakeholders, for DAP (Di-ammonium Phosphate) and NPK-based complex fertilisers, etc.
Daily Gist of 'The Hindu', 'PIB', 'Indian Express' and Other Newspapers: 28 June, 2021
3. The Gujarat Prohibition Act, 1949
Why in news?
The Gujarat Prohibition Act, 1949 is being challenged before the Gujarat High Court, more than seven decades after it came into effect as the Bombay Prohibition Act. The court is to give its verdict soon on the maintainability of the petitions.
About The Gujarat Prohibition Act, 1949
– Introduced by the then Bombay province as Bombay Prohibition Act, 1949 to overhaul the law relating to intoxicating drugs and narcotics total prohibition.
– It is an Act relating to the promotion and enforcement of alcohol prohibition in the Bombay State.
– The Bombay state was divided into the states of Maharashtra and Gujarat in 1960.
– Gujarat adopted the prohibition policy in 1960 and subsequently chose to enforce it with greater rigidity.
– In 2011, it renamed the Act as Gujarat Prohibition Act.
– The first hint at the prohibition of liquor was through the Bombay Abkari Act, 1878. This Act dealt with levying of duties on intoxicants, among other things and aspects of prohibition via amendments made in 1939 and 1947.
– Rationale behind this law is that the state government says that it is "committed to the ideals and principles of Mahatma Gandhi and firmly intends to eradicate the menace of drinking liquor."
Arguments below indicate that such ban was the need of the hour:
– The Constitution places a responsibility on all state governments to "at least contain, if not curtail, consumption of alcohol" (Article 47).
– Strict state regulation is imperative to discourage regular and excessive consumption of alcohol.
– Alcohol denudes family resources and reserves and leaves women and children as its most vulnerable victims. A social stigma at least as far as the family unit is concerned is still attached to the consumption of alcohol.
– Vulnerable persons, either because of age or proclivity towards intoxication or as a feature of peer pressure, more often than not, succumb to this temptation.
4. Jammu Drone Attacks
Why in news?
Recently, Drones were used for the first time to drop explosive devices, triggering blasts inside the Air Force Station's technical area in Jammu.
Key points are:
– Over the past two years, drones have been deployed regularly by Pakistan-based outfits to smuggle arms, ammunition and drugs into Indian territory.
– Drones fly low and therefore cannot be detected by any radar system.
– According to government figures, 167 drone sightings were recorded along the border with Pakistan in 2019, and in 2020, there were 77 such sightings.
– With the rapid proliferation of drone technology and exponential growth of its global market in recent years, the possibility of a drone attack cannot be ruled out even in the safest cities in the world.
– Drones are becoming security threats particularly in conflict zones where non-state actors are active and have easy access to the technology.
Reason for Increasing Drone Attacks are:
– The primary reason for this proliferation is that drones are relatively cheaper in comparison to conventional weapons and yet can achieve far more destructive results.
– The biggest advantage that comes with using a drone for combat purposes is that it can be controlled from a remote distance and does not endanger any member of the attacking side.
– It is this easy-to-procure, easy-to-operate, and proven damage potential that makes it important for any country to equip its forces with anti-drone combat technology.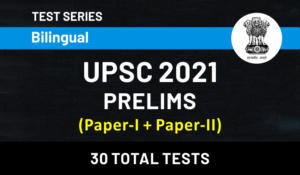 UPSC Prelims (Paper-I + Paper-II) 2021 Online Test Series
5. Franklin Templeton case – SEBI
Why in news?
On 28 June 2021, Franklin Templeton (FT) has been given interim relief from Securities Appellate Tribunal (SAT) .
Key points are:
– SAT put stay on Securities Exchange Board of India's (SEBI) order on FT that prevented it from launching new debt scheme.
– Tribunal also put a temporarily stayed on SEBI's order of recovery of Rs 512 crore from Franklin Templeton and its direction on FT to deposit Rs 250 crore in three weeks.
– Next hearing on Franklin Templeton-SEBI's matter will be on August 30, 2021. Order of SAT will be applicable until further orders from it.
About Franklin Templeton
It is a global investment firm which was founded in New York City in 1947. It is listed on the New York Stock Exchange under ticker symbol BEN. Company has been named so in honor of Benjamin Franklin.
Schemes are:
Six of the schemes namely, Franklin India Low Duration Fund, Franklin India Credit Risk Fund, Franklin India Dynamic Accrual Fund, Franklin India Ultra Short Bond Fund, Franklin India Short Term Income Plan, and Franklin India Income Opportunities Fund, together had an estimated Rs 25,000 crore as assets under management.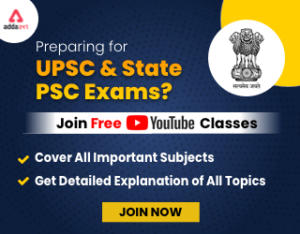 Get free video for UPSC CSE preparation and make your dream of becoming an IAS/IPS/IRS a reality
6. China raising new militia near borders with India
Why in news?
Recently, Chinese Military has raised new militia units comprising local Tibetan youth for high-altitude warfare.
Key points are:
– "The PLA has deployed a new set of militia, which is known as Mimang Cheton (MC), in the Chumbi Valley under Yatung County in Tibetan Autonomous Region," said a source.
– The MC consists of local Tibetan youths recruited and trained by the PLA.
– "Two batches of MC, each comprising about 100 youths, have been recruited, with the first 100 having completed their training and currently deployed at various locations in Chumbi Valley viz Yutung, Cheema, Rinchengang, PB Thang and Phari," the source said.
– The second batch is currently undergoing training at Phari.
– The PLA raised the STAU keeping the locals' adaptability, knowledge of the language and awareness of weather conditions and general terrain, with altitude ranging between 11,000 ft towards Arunachal Pradesh and nearly 18,000 ft close to Karakoram in Ladakh.
– It wants to exploit the locals' familiarity with the area to its advantage by deploying these troops mostly in the bordering areas, the source said.
– Currently the unit personnel have neither uniform nor ranks. The troops of the new unit, after completing their training, are taken to Tibetan monks for their blessings. China being a communist nation, there has no such previous practice. "This is possibly a new strategy of PLA to get some mileage in Tibet region."
PLA raised STAU keeping the locals' adaptability, knowledge of the language and awareness of weather conditions and general terrain, with altitude ranging between 11,000 ft towards Arunachal and nearly 18,000 ft close to Karakoram in Ladakh.