Daily news will speed up the preparation for the Civil Services Examination and it also plays a crucial role to grasp the current affairs topic comprehensively. Here we have covered most of the topics related to various categories including National, International, Sports, Science and Technology, and so on.
1. Country's First Pneumococcal Conjugate Vaccine
– Dr Harsh Vardhan, Union Minister for Health and Family Welfare today inaugurated India's first pneumococcal conjugate vaccine (PCV).
– The vaccine "Pneumosil" has been developed by the Serum Institute of India Private Limited (SIIPL) in collaboration with partners like the Bill and Melinda Gates Foundation.
– Recognizing SIIPLas the world's largest manufacturer of vaccines by a number of doses and its contribution to India's economy, Dr. Harsh Vardhan remarked that Serum Institute's Vaccines are used in 170 countries and every third child in the world is immunized with the manufacturer's Vaccine.
– SIIPL developed and got the license of first indigenous Pneumococcal Conjugate Vaccine (PCV) from Government of India during COVID-19 pandemic lock-down in line with Prime Minister Narendra Modi Ji's vision of 'Atmanirbhar Bharat'.
– Dr. Harsh Vardhan said, "Serum Institute's first Indigenous Pneumococcal Conjugate Vaccine will be available in the market under the brand name "Pneumosil" at an affordable price in a single dose (vial and pre-filled syringe) and Multidose (vial) presentations".
– Pneumonia is the single largest infectious cause of death among children under five years of age worldwide, accounting for nearly 10 lakhs deaths globally.
UPSC 2021 Online Coaching Classes | Bilingual GS Foundation Batch
2. 18th Convocation ceremony of Visvesvaraya National Institute of Technology, Nagpur
– Union Education Minister Shri Ramesh Pokhriyal 'Nishank' virtually addressed the students at 18th Convocation ceremony of Visvesvaraya National Institute of Technology, Nagpur.
– Minister of State for Education Shri Sanjay Dhotre was the guest of honour J. D. Patil, whole-time Director, and Senior Executive Vice President for L&T's Defence Business & L&T-NxT also attended the programme.
– During this 18th Convocation; VNIT awarded a total of 1134 degrees, that included
61 Doctor of Philosophy,
268 Master of Technology,
94 Master of  Science,
648 Bachelor of Technology in various engineering disciplines and
63  Bachelor of  Architecture
– This year VNIT felicitated students and research scholars with 45 medals, prizes and awards for their academic meritorious achievements.
– This year, the prestigious Sir Visvesvaraya Medal was given to Abdul Sattar Mohammad Ashraf Mapara, B. Tech. in Computer Science Engineering for securing highest CGPA amongst all disciplines of B. Tech. programs.
– The second newly constituted Late Shri Vishramji Jamdar medal for 2nd highest CGPA in B. Tech. (Metallurgical & Materials Engineering) was bagged by Sagar Kulkarni. At the end, a vote of thanks was proposed by The Registrar, Dr. S. R. Sathey.
Daily Gist of 'The Hindu', 'PIB', 'Indian Express' and Other Newspapers: 26 December, 2020
3. 7th NHM National Summit on Good, Replicable Practices
– Dr. Harsh Vardhan, Union Minister of Health and Family Welfare digitally inaugurated the 7th National Summit on Good, Replicable Practices through a video conference on 28 December, 2020.
– Dr. Vardhan also launched New Health Management Information System (HMIS) along with the Operational Guidelines for TB services at AB-HWCs and the Operational Guidelines 2020 on Active Case Detection and Regular Surveillance for Leprosy.
– Ministry of Health & Family Welfare holds the National Summit on Good, Replicable Practices and Innovations in Public Healthcare Systems in India.
Daily Gist of 'The Hindu', 'PIB', 'Indian Express' and Other Newspapers: 25 December, 2020
4. Battle of Panipat: In Light of Rediscovered Paintings
– An independent U.S.-based researcher of art history, Manoj Dani has assimilated rare paintings pertaining to the battle and its key players in a work titled Battle of Panipat: In Light of Rediscovered Paintings.
– The book contains rare paintings from the Bibliothèque Nationale de France (BnF), the British Library, the National Museum in Delhi, Bonhams of the U.K. and the Pune-based Bharat Itihas Sanshodak Mandal (BISM).
– The book also tells about the battle. There is a myriad of myths surrounding Panipat. Far from a well-established narrative of this pivotal event, we have only scratched the surface of this crucial episode, and that whatever we know is only from a handful or selected sources of dubious veracity.
– The paintings depict key players such as Ahmad Shah Abdali, Sadashivrao Bhau, Najib Khan Rohilla, Dattaji Shinde, Vishwas Rao, Suraj Mal Jat and other Maratha, Afghan, Rohilla and Jat chiefs.
– The book deftly weaves analysis from original archival sources, casting a revealing light on the shifting alliances of 18th-century Indian politics.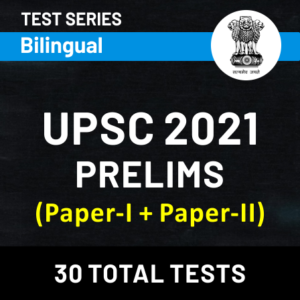 Aiming for UPSC CSE 2021? Get the best test series for sure selection: Click Here
5. Eastern Dedicated Freight Corridor
– PM inaugurated the New Bhaupur- New Khurja section and the Operation Control Centre of Eastern Dedicated Freight Corridor.
– Eastern Corridor is projected to cater to a number of traffic streams-coal for the power plants in the northern region of U.P., Delhi, Haryana, Punjab and parts of Rajasthan from the Eastern coalfields, finished steel, food grains, cement, fertilizers, limestone from Rajasthan to steel plants in the east and general goods.
– The length of the Eastern Corridor is 1856 km. It consists of two distinct segments namely an electrified double-track segment & an electrified single-track segment.
– It starts from Sahnewal near Ludhiana (Punjab) and will pass through the states of Punjab, Haryana, Uttar Pradesh, Bihar and Jharkhand to terminate at Dankuni in West Bengal.
– It is constructed by Dedicated Freight Corridor Corporation of India Limited (DFCCIL), that has been set up as a special purpose vehicle to build and operate Dedicated Freight Corridors.
Daily Gist of 'The Hindu', 'PIB', 'Indian Express' and Other Newspapers: 24 December, 2020
6. Inner Line Permit
– The civil society groups of Meghalaya's have renewed calls for British-era Inner Line Permit.
– Fear among the indigenous people of Northeast against an "illegal immigrant influx", its effects and long-term damages. Northeast India shares borders with countries such as China, Myanmar, Bangladesh and Bhutan.
About ILP
– It is a document required by non-natives to visit or stay in a state that is protected under the ILP system.
– At present, four Northeastern states are covered, namely, Arunachal Pradesh, Mizoram, Manipur and Nagaland.
– Both the duration of stay and the areas allowed to be accessed for any non-native are determined by the ILP.
– The ILP is issued by the concerned state government and can be availed both by applying online or in person.
– An ILP is only valid for domestic tourists.
IAS Prelims Mock-Test 2020 – Set 81, 26 December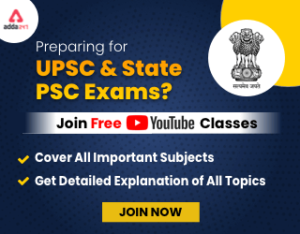 Join UPSC & State PSC Channel ? Click Here