Daily news will speed up the preparation for the Civil Services Examination and it also plays a crucial role to grasp the current affairs topic comprehensively. Here we have covered most of the topics related to various categories including National, International, Sports, Science and Technology, and so on.
1. European Space Agency to Hire First Disabled Astronaut
Why in news?
The European Space Agency hopes to hire and launch the world's first physically disabled astronaut and several hundred would-be para-astronauts have already applied for the role, ESA head Josef Aschbacher told Reuters recently.
Key points are:
– The 22-member space programme has just closed its latest decennial recruitment call for astronauts and received 22,000 applicants, Aschbacher said.
– The ESA, whose Ariane rocket once dominated the market for commercial satellite launches, faces ever stiffer competition from tech-funded upstarts like Jeff Bezos's Blue Origin and Elon Musk's SpaceX.
– Amazon founder Bezos hopes next month to become the first man to go into space on his own rocket, highlighting the growing role tech billionaires are playing in a field that was once dominated by public agencies.
– The challenges are immense: the ESA's 7 billion euro budget is a third of NASA's, while its seven or eight launches a year are dwarfed by the 40 carried out by the United States.
– This year's job ad attracted almost three times the 8,000 applications received a decade ago, and a quarter of them were women, up from just 15% before. The ESA has promised to develop technologies to ensure those with disabilities, like shortened legs, play a full part.
– And those astronauts will go beyond the International Space Station: some will deploy to the United States's planned Gateway station on the moon, while the ESA's member states are considering an invitation from Chinese and Russian space agencies to participate in their similar moonbase project.
About European Space Agency (ESA)
ESA is an intergovernmental organization comprising 22 member states. The agency, established in 1975, is dedicated to the exploration of space. It is headquartered in Paris. Its space flight programme includes human spaceflight, launch & operation of unmanned exploration missions to other planets & Moon, Earth observation, science & telecommunication etc.
For more details Click Her
2. Statistics Day
Why in news?
It has been designated as one of the Special Days to be celebrated at the national level and is celebrated on the birth anniversary of Late Prof. P C Mahalanobis, on 29th June, in recognition of his invaluable contribution in establishing the National Statistical System.
Key points are:
– The Government has been celebrating Statistics Day, to popularise the use of Statistics in everyday life and sensitise the public as to how Statistics helps in shaping and framing policies.
– This year, due to COVID-19 pandemic, the main event of Statistics Day, 2021 is being organized through Video Conferencing/ Webcasting at NITI Aayog, New Delhi.
– The Chief Guest of the event is Rao Inderjit Singh, Hon'ble Union Minister of State (Independent Charge) of Ministry of Statistics and Programme Implementation (MoSPI) and Ministry of Planning. Prof. Bimal Kumar Roy, Chairman, National Statistical Commission (NSC); Dr. G. P. Samanta, Chief Statistician of India & Secretary, MoSPI; Prof. Sanghamitra Bandyopadhyay, Director, Indian Statistical Institute; Mr. Pietro Gennari, Chief Statistician, Food and Agriculture Organization of the United Nations; Ms. Renata Lok-Dessallien, UN Resident Coordinator, is also scheduled to address the participants on the occasion.
– Moreover, senior officers of Central/ State Governments and other stakeholders will also participate in the event through video conferencing/ webcasting.
– Every year, one particular theme of current national importance is chosen for focused discussions towards improvements in statistical systems of the area and filling the Data Gaps.
– The theme of Statistics Day, 2021 is Sustainable Development Goal (SDG)- 2 (End Hunger, Achieve Food Security and Improved Nutrition and Promote Sustainable Agriculture).
– On this occasion, MoSPI also recognizes the outstanding contribution for high-quality research work in the field of applied and theoretical statistics benefiting the official statistical system.
– This year, the winners of Prof. P.C. Mahalanobis National Award in Official Statistics, 2021, and Prof C. R. Rao National Award for Young Statistician, 2021 will be announced during the event.
– The winners of 'On the Spot Essay Writing Competition, 2021' for Post Graduate Students on the subject relevant to statistics organized at All India level will also be felicitated.
Daily Gist of 'The Hindu', 'PIB', 'Indian Express' and Other Newspapers: 25 June, 2021
3. Extension of FAME Scheme till 2024
Why in news?
The Union government decided to extend the second phase of the Faster Adoption and Manufacturing of Hybrid and Electric vehicle (FAME) scheme by two years to 31 March 2024.
Key points are:
– It will help push sales of electric vehicles, especially in the two and three-wheeler segment, in the coming years, said, industry executives and analysts.
– The scheme, started in 2019 for promoting sales of electric vehicles, was supposed to end by 2022.
– Date was extended after the Department of Heavy Industries increased the demand incentive for electric two-wheelers (e2W) from Rs 10,000/KWh to Rs 15,000/KWh.
About FAME Scheme
– This scheme is a part of the National Electric Mobility Mission Plan. The scheme was launched to encourage electric vehicles by providing subsidies.
– This scheme aims to incentivise all vehicle segments. It was launched in two phases. Phase 1 was started in 2015 & ended on 31st March, 2019.
– While, phase II was started from April 2019 and will end in 2024 (Earlier to end in 2022). The scheme is monitored by Department of Heavy Industries under the Ministry of Heavy Industries and Public Enterprises.
Daily Gist of 'The Hindu', 'PIB', 'Indian Express' and Other Newspapers: 24 June, 2021
4. The World Drug Report 2021
Why in news?
Recently, the United Nations Office on Drugs and Crime (UNODC), in its World Drug Report 2021, has highlighted that the lockdown restrictions during Covid-19 have accelerated drug trafficking using the Internet.
Key points are:
– Between 2010-2019, the number of people using drugs increased by 22%, owing in part to an increase in the global population.
– Around 275 million people used drugs worldwide last year, while over 36 million people suffered from drug use disorders.
– Opioids continue to account for the largest burden of disease attributed to drug use.
– A rise in the non-medical use of pharmaceutical drugs was also observed during the coronavirus pandemic.
– In the last 24 years, cannabis potency had increased as much as four times in some parts, even as the percentage of adolescents who perceived the drug as harmful fell by as much as 40%.
– The major psychoactive constituent in cannabis, Δ9-THC, is responsible for the development of mental health disorders, in the long term.
The reason behind this is the aggressive marketing of cannabis products and promotion through social media channels.
– Access to drugs has also become simpler than ever with online sales, and major drug markets on the dark web are now worth some $315 million annually.
– In Asia, China and India are mainly linked to a shipment of drugs sold on the 19 major darknet markets analysed over 2011-2020.
– Cannabis dominates drug transactions on the Dark web and on clear web involves the sale of Narcotic Drugs and Psychotropic Substances (NDPS) and substances used in the manufacture of synthetic drugs.
UPSC Prelims (Paper-I + Paper-II) 2021 Online Test Series
5. ED transfers assets worth ₹8,441.50 cr. to banks
Why in news?
The Enforcement Directorate has transferred assets worth ₹8,441.50 crore to public sector banks that suffered losses to the tune of ₹22,585.83 crore due to frauds committed allegedly by Vijay Mallya, Nirav Modi, and Mehul Choksi.
Key points are:
About the issue
– ED had taken up a money-laundering probe which helped unearth a complex web of domestic and international transactions and stashing of assets abroad by the accused persons and their associates.
– They had used dummy entities controlled by them for rotation and siphoning of the funds provided by the banks. But, All three accused had fled overseas.
– Prosecution complaints were filed against all the three accused after completion of the investigation under the Prevention of Money Laundering Act.
– The extradition of Mr. Mallya has been ordered by the Westminster Magistrates Court and confirmed by the U.K. High Court. The matter is pending with the U.K.'s Home Department for quite some time now.
– The Westminster Magistrates Court had also ordered the extradition of Mr. Modi to India. Mr. Choksi was recently found in Dominica.
About Enforcement Directorate
– The origin of this Directorate goes back to 1st May, 1956, when an 'Enforcement Unit' was formed, in the Department of Economic Affairs, for handling Exchange Control Laws violations under Foreign Exchange Regulation Act, 1947 (FERA '47).
– In the year 1957, this Unit was renamed as 'Enforcement Directorate'.
– Presently, it is part of the Department of Revenue, Ministry of Finance.
– The Organization is mandated with the task of enforcing the provisions of two special fiscal laws – Foreign Exchange Management Act, 1999 (FEMA) and Prevention of Money Laundering Act, 2002 (PMLA).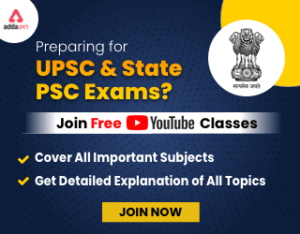 Get free video for UPSC CSE preparation and make your dream of becoming an IAS/IPS/IRS a reality
6. FATF retains Pakistan on its grey list
Why in news?
The Financial Action Task Force (FATF) on Friday (25 June, 2021) retained Pakistan on its grey list despite the country meeting 26 of the 27 conditions and handed it over a new six-point action plan, keeping Islamabad exposed to global pressure tactics.
Key points are:
– The FATF had issued the 27-point action plan after placing Pakistan on the 'Grey List' in June 2018. The action plan pertains to curbing money laundering and terror financing.
– During the October-2020 Plenary, due to the Covid-19 pandemic, Pakistan was given an extension for full compliance with the 27-point action plan till February 2021.
– It had then not fully complied with 6 of the 27 directives.
– In February 2021, FATF acknowledged Pakistan's significant progress in combating terrorism, however, it was still to fully comply with three of the 27-point action plan.
– The three points pertained to effective steps in terms of financial sanctions and penalties against the terror funding infrastructure and the entities involved.
About FATF
– The FATF said Pakistan had failed to take appropriate action against UN-designated terrorists such as 26/11 accused Hafiz Saeed and JeM chief Masood Azhar. However, Pakistan has completed 26 of the 27 action items.
– The FATF encourages Pakistan to continue to make progress to address as soon as possible the one remaining Countering Finance of Terrorism (CFT)-related item by demonstrating that Terror Financing investigations and prosecutions target senior leaders and commanders of UN-designated terrorist groups.
– In addition, the FATF has handed down another 6-point list of tasks mainly on money laundering actions to be completed as well.