Daily news will speed up the preparation for the Civil Services Examination and it also plays a crucial role to grasp the current affairs topic comprehensively. Here we have covered most of the topics related to various categories including National, International, Sports, Science and Technology, and so on.
1. Large Area Certification (LAC) Scheme of PGS-India
Why in news?
The Ministry of Agriculture and Farmer Welfare recently announced that around 14,491 hectares of land in Andaman and Nicobar Islands have been certified as organic. This is the first large contiguous territory to be certified under the government scheme.
Key points are:
– The organic certification was provided under the Large Area Certification Scheme of the Participatory Guarantee System certification programme.
– Under the scheme, each village is considered as one cluster or group. The farmers have to adhere to the standard requirements without the need to undergo a conversion period to get certified. This was launched under the Paramparagat Krishi Vikas Yojana.
– Basically, under the standard norms of organic production systems, the areas with chemical input usage history will have to undergo a transition period of two to three years to get qualified as organic. This transition period has been removed under the Large Certification Scheme.
– Paramparagat Krishi Vikas Yojana was launched in 2014 to promote natural farming. Currently, there are more than 30 lakh hectares of registered areas holding organic certification.
– India today ranks fifth in terms of area under natural farming and first in terms of a total number of producers.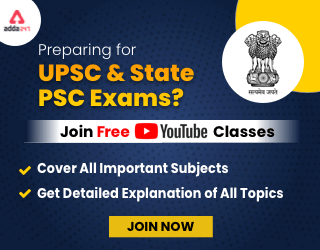 2. During Covid-19, increase in World Military Spending
Why in news?
According to the latest data published by Stockholm International Peace Research Institute (SIPRI), military spending across the world rose to USD 1,981 billion in 2020, during Covid-19 pandemic.
Key points are:
– The 2.6% increase in world military spending came in a year when the global GDP shrank by 4.4% largely due to the economic impacts of the Covid-19 pandemic.
– Military spending as a share of Gross Domestic Product (GDP), reached a global average of 2.4% in 2020, up from 2.2% in 2019.
– The five biggest spenders in 2020, which together accounted for 62% of global military expenditure were: the United States>China>India>Russia>the United Kingdom.
– US: 2020 was the third consecutive year of growth in US military spending, following seven years of continuous reductions.
– This reflects growing concerns over perceived threats from strategic competitors such as China and Russia, as well as the Trump administration's drive to bolster what it saw as a depleted US military.
– China: China's spending has risen for 26 consecutive years, the longest series of uninterrupted increases by any country in the SIPRI Military Expenditure Database.
– Nearly all members of the North Atlantic Treaty Organization (NATO) saw their military burden rise in 2020.
– The countries with the biggest increases in military burden among the top 15 spenders in 2020 were Saudi Arabia, Russia, Israel and US.
– India was the third-largest military spender in the world in 2020, behind only the US and China.
– India's military expenditure was USD 72.9 billion and it accounted for 3.7% of the global military expenditure share.
– India's spending since 2019 grew by 2.1%. The increase can be largely attributed to India's ongoing conflict with Pakistan and renewed border tension with China.
– The continuing military confrontation with China in eastern Ladakh, of course, has led India to make several emergency arms purchases from abroad since the crisis erupted in early May 2020.
– India's annual military expenditure also includes a huge pension bill for 33-lakh million veterans and defence civilians.
– In the 2021-2022 defence budget, for instance, the pension bill was Rs. 1.15 lakh crore out of the total Rs 4.78 lakh crore outlay.
– India has to maintain over 15-lakh strong armed forces because of the two active and unresolved borders with China and Pakistan.
– Consequently, the revenue expenditure for the day-to-day running costs and salary bill in the defence budget by far outstrips the capital outlay for military modernization, leaving critical operational shortages on different fronts, ranging from fighters to submarines.
Daily Gist of 'The Hindu', 'PIB', 'Indian Express' and Other Newspapers: 27 April, 2021
3. Forest Fire in Mizoram
Why in News?
The Indian Air Force recently deployed two Mi-17V5 helicopters equipped with Bambi Bucket to control the forest fires. The forest fires have been raging in the hills of south Mizoram.
Key points are:
– The Lunglei and Aizwal of Mizoram where the forest fires are currently raging is the most fire-prone zone in India according to the Forest Fire Disaster Management report, 2014. So far, Lunglei has recorded 13,453 forest fires between 2003 and 2016.
– The fire season of the state is between February and May. The maximum incidents of fires are reported in the months of April and May.
– The state has increased a number of forest fires due to Slash and burn or shifting cultivation, burning farm residues, collection of non-timber forest produces and clearance of land for other purposes.
– In 2021, so far, the VIIRS (Visible Infrared Imaging Radiometer Suite) has reported 1,604 fire alerts.
About Strengthening Forest Fire Management in India Report
– It was jointly prepared by the Ministry of Environment, Forest and Climate Change and the World Bank.
– At least 60% of Indian districts are affected by forest fires.
– The states in the North East account for the greatest share of fire detections.
– Central India is the largest area affected by forest fires.
Daily Gist of 'The Hindu', 'PIB', 'Indian Express' and Other Newspapers: 26 April, 2021
4. PowerGrid Infrastructure Investment Trust
Why in news?
The Power Grid Corporation of India (PGCIL) launched its Infrastructure Investment Trust (InvIT) – PowerGrid Infrastructure Investment Trust (PGInvIT).
Key points are:
– PGInvIT: This is the first time a state-owned entity (PGCIL) is monetizing its infrastructure assets through the InvIT route.
– This will be only the third InvIT to be listed in the Indian markets, after IRB InvIT and India Grid Trust, both of which went public in 2017.
– The InvIT route was proposed by the Centre as an alternative fundraising route for state-run companies to manage funding requirements without having to depend on government support.
About Power Grid
– It is a public limited company under the administrative control of the Ministry of Power.
– It is the largest power transmission company in India.
– It started its commercial operation in the year 1992-93 and is today, a Maharatna company.
– Infrastructure Investment Trust (InvIT) is a collective investment scheme similar to a mutual fund, which enables direct investment of money from individual and institutional investors in infrastructure projects to earn a small portion of the income as a return.
– InvITs can be treated as the modified version of REITs (real estate investment trusts) designed to suit the specific circumstances of the infrastructure sector.
– It is created to hold income-generating and operational infrastructure assets such as roads, power transmission lines, gas pipelines, etc.
– These assets have long-term contracts with strong counterparties that provide a steady cash flow over the long term – typically 15-20 years.
– The InvITs are regulated by the SEBI (Infrastructure Investment Trusts) Regulations, 2014.
Daily Gist of 'The Hindu', 'PIB', 'Indian Express' and Other Newspapers: 24 April, 2021
5. RBI's State of the Economy Report (April 2021)
Why in news?
The Reserve Bank of India recently released the State of Economy Report for the month of April 2021.
Key points are:
– The resurgence of COVID-19 might bring back inflationary pressures.
– Also, the restrictions and disruptions in supply chains might add up to the inflationary pressures.
– Under the G-Sec Acquisition Programme, RBI aims to buy 1 trillion worth of bonds from the secondary market in the June quarter.
– The Reserve Bank of India has provided the following solutions in its State of Economy Report to tackle the COVID-19 crisis in the country:
Pandemic protocols
– To ramp up the hospital and ancillary capacity
– Speedier Vaccination
– To remain focused on post-pandemic future of strong and sustainable growth with financial stability.
– According to the report, India has set a vaccination target of 300 million by August 2021. This will require 3.5 million shots per day. It is 13% higher than the current pace noted. However, RBI expects that the vaccination pace will increase due to the improvised and accelerated strategy of the third phase of Vaccination in the country.
– The RBI is to conduct a survey in 21 states to learn about customer satisfaction in the recent bank mergers. The recent bank mergers are as follows:
Dena Bank and Vijaya Bank was merged with Bank of Baroda
Oriental Bank of Commerce and United Bank of India was merged with Punjab National Bank
Syndicate Bank with Canara Bank
Allahabad bank with Indian Bank
Andhra Bank and Corporation Bank with Union Bank of India
Daily Gist of 'The Hindu', 'PIB', 'Indian Express' and Other Newspapers: 24 April, 2021
6. World's most powerful climate-change forecasting namely Supercomputer build by the UK
Why in news?
Met Office and Microsoft are to build a weather forecasting supercomputer in the UK. The UK Government is to invest 1.2 billion Pound Sterling in the project.
Key points are:
– The supercomputer is expected to be one of the top twenty-five supercomputers in the world.
– It will help in a better understanding of Climate Change.
– The supercomputer will provide:
– It will provide detailed weather models
– It will help to improve localised forecasts
– It will run more potential weather scenarios
– It will help predict severe weather
– The Supercomputer is to run completely on renewable energy. This will help to save 7,415 tonnes of Carbon Dioxide in one year. Supercomputers release huge amounts of heat and thus a strong cooling system is required for their operation. Thus, the energy required to maintain supercomputers is high.
– It will have more than 1.5 million processor cores
The benefits are as follows:
– Supercomputer will be used to create detailed city-scale simulations to provide localised climate reports.
– It will help the aviation industry with an accurate forecast of temperature and wind information. This in turn will help to improve fuel efficiency.
– It will help the UK to achieve its net Zero target by 2050.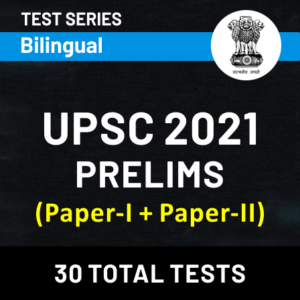 Aiming for UPSC CSE 2021? Get the best test series for sure selection: Click Here
IAS Prelims Mock-Test 2021 – Set 140, 27 April