Daily news will speed up the preparation for the Civil Services Examination and it also plays a crucial role to grasp the current affairs topic comprehensively. Here we have covered most of the topics related to various categories including National, International, Sports, Science and Technology, and so on.
1. Meghalaya presents Annual Action Plan under Jal Jeevan Mission
Why in news?
Annual Action Plan meeting on planning and implementation of Jal Jeevan Mission (JJM) in Meghalaya was held via video conferencing, wherein State Government officials presented the plan to achieve 'Har Ghar Jal' to the committee of Department of Drinking Water & Sanitation, Ministry of Jal Shakti, chaired by Secretary with members from different Central Ministries/ Departments and NITI Aayog.
Key points are:
– Jal Jeevan Mission is a flagship program of the Government of India to provide household tap water connection to every rural household of the country by 2024.
– Meghalaya State has 5.89 lakh rural households, out of which tap connections are provided to 93 thousand (16%) rural households.
– The State has provided 87 thousand tap connections on 2020-21. The State plans to achieve the target of 'Har Ghar Jal' by December,2022.
– In 2020-21, Meghalaya was amongst the seven States which received performance incentive grant under the JJM. The other six States were Arunachal Pradesh, Mizoram, Sikkim, Gujarat, Manipur and Himachal Pradesh.
– Under JJM, during 2021-2022, Meghalaya State is likely to get about Rs 350Crore Central funds.
– The State was urged to well utilize various funds available through the convergence of different programmes like MGNREGS, JJM, SBM (G), 15th FC Grants to PRIs, District Mineral Development Fund, CAMPA, CSR Fund, Local Area Development Fund, etc. at village level and a Village Action Plan (VAP) for every village should be devised by dovetailing all these resources for long-term drinking water security.
– The committee advised the State to focus on the planning at village level and formation of Village Water & Sanitation Committees (VWSCs) to play key role in drinking water supply in villages.
– It was advised to the State to get NABL accreditation/ recognition of all 33 water testing labs immediately and testing of all 100% drinking water sources as per JJM guidelines.
–  Under Jal Jeevan Mission, priority is being given on water quality surveillance through active participation of frontline functionaries as well as involving the local community.
–  5 persons especially women are being trained in every village to use the Field Test Kits to test the quality of water.
– As the financial year, 2021-22 begins, the rigorous joint review exercise to finalize the Annual Action Plans (AAPs) has begun from 9th April.
Daily Gist of 'The Hindu', 'PIB', 'Indian Express' and Other Newspapers: 26 April, 2021
2. Dadudan Gadhvi
Why in news?
The Prime Minister, Shri Narendra Modi has condoled the demise of famous Gujarati language poet Padma Shri Dadudan Gadhvi.
In a tweet Shri Modi said Kavi Dad Bapu's contribution in the field of folk literature will always be remembered. "May God grant peace to the departed soul" said the Prime Minister.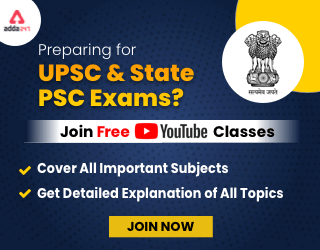 3. Shri Justice Rajesh Bindal
Why in news?
The President of India in the exercise of the powers conferred by Article 223 of the Constitution of India, appointed Shri Justice Rajesh Bindal, senior-most Judge of Calcutta High Court, to perform the duties of the office of the Chief Justice of that High Court with effect from 29th April, 2021 following the retirement of Shri Justice Thottathil Bhaskaran Nair Radhakrishnan, Chief Justice, Calcutta High Court.
Key points are:
– A notification in this regard has been issued by the Department of Justice, Ministry of Law & Justice on 27 April, 2021.
– Justice Rajesh Bindal, B.Com., LL.B, enrolled as an Advocate on September 14, 1985. He practiced in the Punjab and Haryana High Court and Central Administrative Tribunal, in Taxation, Constitutional, Civil, and Service cases.
– His field of specialization was Taxation matters. He worked as Standing Counsel for I.T Department, various Central and State Government organisations.
– He was appointed as a Permanent Judge of the Punjab and Haryana High Court on March 22, 2006.
– He was transferred to Common High Court for Union territory of Jammu and Kashmir and Union territory of Ladakh on 19.11.2018.
– He was appointed as Acting Chief Justice of Common High Court for Union territory of Jammu and Kashmir and Union territory of Ladakh on 09.12.2020. He was transferred to Calcutta High Court on 05.01.2021.
Daily Gist of 'The Hindu', 'PIB', 'Indian Express' and Other Newspapers: 24 April, 2021
4. India's first dedicated solar space mission
Why in news?
A community service centre has been set up to bring all data onboard India's first dedicated solar space mission to a single web-based interface enabling the users to quickly look at the data and identify interesting science cases.
Key points are:
– The service centre called Aditya-L1 Support Cell (AL1SC), a joint effort of the Indian Space Research Organisation (ISRO) and Aryabhatta Research Institute of Observational Sciences (ARIES) an autonomous institute of the Department of Science & Technology, Government of India will be used by the guest observers in analyzing science data and preparing science observing proposals.
– AL1SC set up at the transit campus of ARIES at Haldwani, Uttarakhand, will jointly work with ISRO to maximize utilization of science data from Aditya-L1 and facilitate India's first dedicated solar space mission- Aditya-L1.
– The centre will act as a conduit between the users (student and faculty members from research Institutes/ Universities/ Colleges etc.) and payload teams of Aditya-L1 and the solar astronomy research community at large.
– It is slated to develop specific tools to assist guest observers/researchers to prepare observing proposals for Aditya-L1 observations and will assist ISRO with the design and development of the required analysis software for handling scientific data.
– The centre will also provide the co-aligned data from other observatories around the world that can complement the data obtained from Aditya-L1 allowing users to accomplish the science goals beyond the capabilities of the Aditya-L1.
– Combining data from other observatories will be helpful in building a solar features event knowledge base which will be the compendium of different solar features seen on the surface of the Sun and in the heliosphere.
– This knowledge base will be immensely useful for the scientific community in connecting the features in the heliosphere to the surface of the Sun.
– In addition to this AL1SC will also build capacity by establishing periodic training of the national user community on data analysis and proposal preparation.
– Short workshops of 2-3 days durations at different locations in India will be held focusing on universities that do not have access for downloading and analyzing the Aditya-L1 data. Further, AL1SC has also planned to schedule frequent E-workshops and tutorials using online platforms.
– The centre will expand the reach of Aditya-L1 not only within India but also increase the visibility of the mission at the international level. It will allow every interested individual to be able to perform a scientific analysis of the data.
Daily Gist of 'The Hindu', 'PIB', 'Indian Express' and Other Newspapers: 24 April, 2021
5. Chandler Good Government Index (CGGI)
Why in news?
The Chandler Good Government Index is an annual Index, built by government practitioners, for government practitioners, measuring the capabilities and effectiveness of 104 governments around the world.
Key points are:
– The Chandler Institute of Governance (CIG) is an international non-profit organisation, headquartered in Singapore.
– The index focuses on seven pillars: leadership and foresight; robust laws and policies; strong institutions; financial stewardship; attractive marketplace; global influence and reputation; and helping people rise.
– Good government is a deciding factor in whether nations succeed. The Chandler Good Government Index (CGGI) shows why investing in strong government capabilities is vital to securing positive outcomes for citizens and businesses.
– Seven of the top ten countries are in Europe, but there are four continents represented in the top ten, with Singapore first in Asia, New Zealand leading Oceania, and Canada foremost in the Americas.
– All of the top ten countries are high-income, as defined by the World Bank.
– India has been ranked 49th.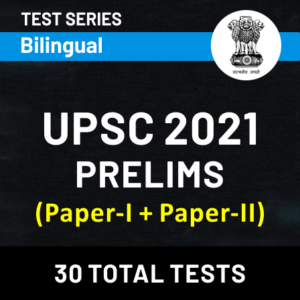 Aiming for UPSC CSE 2021? Get the best test series for sure selection: Click Here
6. Project Dantak
Why in news?
Project DANTAK completes 60 years in Bhutan.
Key points are:
– Project DANTAK was established on April 24, 1961.
– DANTAK was tasked to construct the pioneering motorable roads in the Kingdom.
– Notable projects executed by the project include the construction of Paro Airport, Yonphula Airfield, Thimphu – Trashigang Highway, Telecommunication & Hydro Power Infrastructure, Sherubtse College, Kanglung and India House Estate.
– Over the years, DANTAK has met the myriad infrastructure requirements in Bhutan in accordance with the vision of Their Majesties and the aspirations of the people in a symbiotic manner.
– The medical and education facilities established by DANTAK in far-flung areas were often the first in those locations.
– The food outlets along the road introduced the Bhutanese to Indian delicacies and developed a sweet tooth in them.
Daily Gist of 'The Hindu', 'PIB', 'Indian Express' and Other Newspapers: 22 April, 2021
7. Crop Diversification
Why in news?
Recently, a top agriculture economist has suggested that the best chance of Crop Diversification is through animal agriculture/animal husbandry.
Key points are:
– Crop diversification refers to the addition of new crops or cropping systems to agricultural production on a particular farm taking into account the different returns from value-added crops with complimentary marketing opportunities.
– Cropping System refers to the crops, crop sequences, and management techniques used on a particular agricultural field over a period of years.
– Types: Major cropping systems in India are sequential-cropping, monocropping, intercropping, relay Cropping, mixed-cropping, and alley cropping.
– Many farmers also use the mixed crop-livestock system to increase their standards of living and income.
– Animal husbandry or Animal Agriculture is the branch of science dealing with the practice of breeding, farming, and care of farm animals (livestock) such as cattle, dogs, sheep, and horses by humans for advantages.
– It refers to livestock raising and selective breeding. It is a branch of agriculture.
– Benefits are increase income on small land holding, economic stability, mitigating natural calamities, balance food demand, conservation, etc.
IAS Prelims Mock-Test 2021 – Set 140, 27 April