Daily news will speed up the preparation for the Civil Services Examination and it also plays a crucial role to grasp the current affairs topic comprehensively. Here we have covered most of the topics related to various categories including National, International, Sports, Science and Technology, and so on.
1. Rajasthan becomes 6th State to complete ease of doing business reforms
– Rajasthan has become the 6th State in the country to successfully undertake "Ease of Doing Business" reform stipulated by the Department of Expenditure, Ministry of Finance.
– Thus, the State has become eligible to mobilise additional financial resources of Rs. 2,731 crore through Open Market Borrowings. Permission for the same was issued by the Department of Expenditure on 24th December, 2020.
– Rajasthan has now joined the five other States namely, Andhra Pradesh, Karnataka, Madhya Pradesh, Tamil Nadu and Telangana, who have achieved this feat.
– On completion of reforms facilitating ease of doing business, these six States have been granted additional borrowing permission of Rs.19,459 crore.
About Ease of doing business
– The ease of doing business is an important indicator of the investment-friendly business climate in the country. Improvements in the ease of doing business will enable faster future growth of the state economy.
– Therefore, the Government of India had in May 2020, decided to link grant of additional borrowing permissions to States who undertake the reforms to facilitate ease of doing business.
– So far 10 States have implemented the One Nation One Ration Card System, 6 States have done ease of doing business reforms, and 2 States have done local body reforms.
– Total additional borrowing permission issued so far to the States who have done the reforms stands at Rs.­­­50,253 crore.
UPSC 2021 Online Coaching Classes | Bilingual GS Foundation Batch
First batch of Indian Institute of Skills
– With the vision of propelling India to the forefront of skill development and job creation under Skill India Mission and to provide an impetus to Skill India programme through private sector participation, the first batch of trainings at the Tata-Indian Institute of Skills, Mumbai was launched at a virtual event on 25 December 2020 by Dr. Mahendra Nath Pandey, Union Minister of Skill Development and Entrepreneurship.
– The institute is a joint initiative between Ministry of Skill Development & Entrepreneurship (MSDE), Government of India and Tata Indian Institute of Skills. Formal agreement for setting up institute has been signed between MSDE and TATA IIS on 11th November, 2020.
– The first batch at TATA-Indian Institute of Skills will commence training with two courses in Factory Automation, with duration ranging from1 to 4 weeks, depending upon the pre-qualification profile of the trainee.
– The institute will also offer scholarships to the first 100 students along with attractive fee options during this initial launch phase.  An early bird scholarship scheme of 75% has also been announced for the first 100 students/trainees.
– The primary goal behind setting up the institute is to create an industry-ready workforce as per the evolving demands of the national and global markets. It aspires to be one of the most premier training institutions in the country and will be equipped with world-class vocational training facilities.
– The institute plans to provide training in highly specialized areas such as defense, oil & gas, aerospace, and other emerging businesses to meet industry demands.
Daily Gist of 'The Hindu', 'PIB', 'Indian Express' and Other Newspapers: 25 December, 2020
3. 27 Highway projects in Assam
– Union Minister for Road Transport, Highways and MSMEs Shri Nitin Gadkari inaugurated and laid the foundation stone for 27 highway projects in Assam on 25 December 2020.
– Chief Minister of the State Shri Sarbanand Sonowal presided over the function.
– These projects carry a road length of nearly 439 kilometers, involving a construction value of Rs. 2,366 crore.
– These projects will ease the transportation of commercial goods within and across the State, will improve connectivity at the borders, enhance employment opportunities, save time and fuel, improve tourism and infra development, and will result in providing connectivity for agricultural produce up to larger markets.
– The Minister also unveiled a life-size bronze statue of former Prime Minister Atal Bihari Vajpayee on the birthday of the late leader on 25 December, 2020.
– Shri Gadkari announced enhancement in the NHO amount for Assam from Rs 1,213 crore to Rs 2,578 crore for the current financial year.
– The Minister also announced that construction of Dhuvri-Phoolbari bridge will begin in the coming month. He said a sum of Rs 4,497 crore will be spent on this 19 km bridge
– This will reduce the distance between these two places in Assam and Meghalaya by 203 kms.
– He further informed that the DPR is ready and the tender has been floated for the 6.75 km Majuli bridge, which is part of the 131 km long Majuli project worth Rs 900 crore.
Daily Gist of 'The Hindu', 'PIB', 'Indian Express' and Other Newspapers: 24 December, 2020
4. Good Governance Day
– Good governance day is celebrated annually on 25 December, the anniversary of the birth of former Prime Minister Atal Bihari Vajpayee.
– In line with the objectives of boosting transparency and accountability while ensuring ease of living for the citizens, the Directorate of Estates, Ministry of Housing and Urban Affairs today dedicated to the nation, a new Web Portal and Mobile App, e-Sampada.
– The new application provides a single-window for all these services including an allotment for over one lakh government residential accommodations, office space allotment to government organisations in 45 office complexes in 28 cities, booking of 1,176 holiday home rooms and venues like 5, Ashoka Road for social functions etc.
– In its endeavour to provide 'One Nation, One System', the erstwhile four websites (gpra.nic.in, eawas.nic.in, estates.gov.in, holidayhomes.nic.in), and two Mobile Apps (m-Awas & m-Ashoka5) of the Directorate of Estates have been integrated into one, which paves the way for all services on the same platform throughout the country.
– The website and mobile app was launched by Shri Hardeep S Puri, Minister of State(I/C) for Housing & Urban Affairs in the presence of Shri Durga Shanker Mishra, Secretary, MoHUA and other senior officials on 25 December 2020.
– The portal provides online facility to users across India to lodge complaints, submit documents and appear for a virtual hearing. It will reduce administrative cost and will save time and resources by reducing visits to Directorate of Estate.
– e-Sampada Mobile App and Chatbot facility has been provided for better user experience. Service level benchmarks and activity log for officials are incorporated to ensure accountability.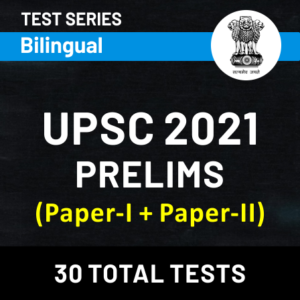 Aiming for UPSC CSE 2021? Get the best test series for sure selection: Click Here
5. Post- Brexit deal
– The UK and European Union have finally agreed to a deal that will define their future relationship.
– Ever since the UK left the EU on 31 January, both sides have been talking about what the new rules should be.
About the deal
The deal contains new rules for how the UK and EU will live, work and trade together.
– No taxes on each other's goods when they cross borders (known as tariffs).
– No limits on the amount of things which can be traded (known as quotas).
– Tariff-free and quota-free access to one of the world's biggest markets is the backbone of the Brexit deal and goes beyond the EU's deals with Canada or Japan.
– There will be mutual recognition of trusted trader programmes. This means UK producers will have to comply with both UK and EU standards.
– There will be no more automatic recognition for doctors, nurses, architects, dentists, pharmacists, vets, engineers. They will now have to seek recognition in the member state they wish to practise in.
– UK nationals no longer have the freedom to work, study, start a business or live in the EU. Visas will be required for stays over 90 days.
– The UK will leave the common fisheries policy.
Daily Gist of 'The Hindu', 'PIB', 'Indian Express' and Other Newspapers: 23 December, 2020
6. About PASSEX
– A passing exercise is an exercise done between two navies to ensure that the navies are able to communicate and cooperate in times of war or humanitarian relief. Common drills include flashing light drills, semaphore drills, and flag hoist drills.
7. About Visva-Bharati
– It is a public research central university and an Institution of National Importance located in Santiniketan, West Bengal, India.
– It was founded by Rabindranath Tagore who called it Visva-Bharati, which means the communion of the world with India.
– It was declared to be a central university and an institution of national importance by an Act of Parliament in 1951.
IAS Prelims Mock-Test 2020 – Set 80, 25 December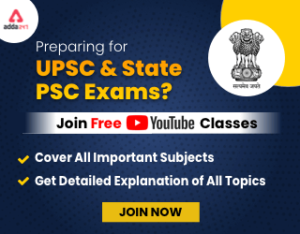 Join UPSC & State PSC Channel ? Click Here