Daily news will speed up the preparation for the Civil Services Examination and it also plays a crucial role to grasp the current affairs topic comprehensively. Here we have covered most of the topics related to various categories including National, International, Sports, Science and Technology, and so on.
1. Global Investors Roundtable organised by the US-India Strategic Partnership Forum (USISPF)
Why in news?
The Union Minister for Finance & Corporate Affairs Smt. Nirmala Sitharaman on 24 June, 2021 participated in the Global Investors Roundtable organised by the US-India Strategic Partnership Forum (USISPF) through video conferencing which witnessed participation from some of the largest foreign investors, including Mastercard, MetLife, Prudential, Air Products, Dell, SoftBank and Warburg Pincus amongst others.
Key points are:
– The event provided investors with an opportunity to engage with the Union Finance Minister and senior officials of the Indian Government to discuss potential investment opportunities and deliberate on the role of ongoing policy reforms that will enable greater Ease-of-Doing-Business in India.
– Smt. Sitharaman discussed India's opportunities for growth and investment pertaining to India's wide-ranging reforms which continues to position the country as an attractive destination for foreign investors.
The broad messages conveyed to the investors were:
A significant drop in new COVID infections in the country and decline of the second wave
Strong Relief and Reforms were undertaken by Government during the pandemic times
Continued macro-economic stability and resilience in economic recovery in the recent months
Vision to make India Self-Reliant (Aatma Nirbhar Bharat)
Steps taken for Infrastructure led to economic growth
Creating multi-sectoral opportunities for investors
Strong track record of reform implementation in the last 6 years
Other strengths/advantages of India as an investment destination
Opportunities for investment in Climate, ESG, and Sustainability focused investments.
– An overall vision to build a self-reliant modern India driven by 5 "I's" viz. Intent, Inclusion, Investment, Infrastructure and Innovation.
About USISPF
The US-India Strategic Partnership Forum (USISPF) is a non-profit organization, with the primary objective of strengthening the India-US bilateral and strategic partnership through policy advocacy in the fields of economic growth, entrepreneurship, employment-creation, and innovation.
For more details Click Here
2. West Bengal approves Student Credit Card scheme
Why in news?
The West Bengal Cabinet recently approved the Student Credit Card scheme.
Key points are:
– A student can get a soft loan of up to ₹10 lakh to pursue higher studies with the help of a credit card.
– Anyone who has spent 10 years in West Bengal can avail the benefits of it.
–  Loan will be available for undergraduate, postgraduate, doctoral, and post-doctoral study in India or abroad.
– One person is eligible for the scheme till 40 years of age.
– Fifteen years will be given to a student to repay the loan after getting a job.
– The programme will be launched on June 30.
3. 'Nanodecoy' therapy binds and neutralizes the SARS-CoV-2 virus
Why in news?
A recent study finds that Nano-decoys can bind to and neutralize SARS-CoV-2 viruses.
Key points are:
– Nanodecoys made from human lung spheroid cells (LSCs) can bind to and neutralize SARS-CoV-2, promoting viral clearance and reducing lung injury in a macaque model of COVID-19.
– By mimicking the receptor that the virus binds to rather than targeting the virus itself, nanodecoy therapy could remain effective against emerging variants of the virus.
How the therapy will work?
SARS-CoV-2 enters the cell when its spike protein binds to the angiotensin-converting enzyme 2 (ACE2) receptor on the cell's surface. LSCs, which is a natural mixture of lung epithelial stem cells and mesenchymal cells, also express ACE2. It making LSCs a perfect vehicle for tricking coronavirus.
How testing was done?
Scientists confirmed that spike protein did bind to ACE2 receptors on decoys in vitro. They then used a fabricated SARS-CoV-2 mimic virus for in vivo testing in a mouse model. Decoys were delivered by inhalation therapy. In mice, Nano-decoys remained in lungs for 72 hours after the first dose and accelerated clearance of the mimic virus.
About Nano-decoys
They are cell ghosts. One LSC can generate about 11,000 Nano-decoys. When these Nano-decoys are deployed, they exponentially increase the surface area of fake binding sites to trap the virus.
Daily Gist of 'The Hindu', 'PIB', 'Indian Express' and Other Newspapers: 24 June, 2021
4. Antarctic Treaty
Why in news?
The 60th anniversary of the Antarctic Treaty was celebrated, recently.
Key points are:
– It remains the only example of a single treaty that governs a whole continent.
– It is also the foundation of a rules-based international order for a continent without a permanent population.
About the Treaty
– The Antarctic Treaty was signed in Washington on 1 December 1959 by the twelve countries whose scientists had been active in and around Antarctica during the International Geophysical Year (IGY) of 1957-58.
– It entered into force in 1961 and has since been acceded to by many other nations. The total number of Parties to the Treaty is now 54.
– The twelve original signatories are Argentina, Australia, Belgium, Chile, France, Japan, New Zealand, Norway, South Africa, the Union of Soviet Socialist Republics, the UK and the US.
– Antarctica is defined as all of the land and ice shelves south of 60°S latitude. Recently, an enormous iceberg 'A-76' has calved from the western side of the Ronne Ice Shelf, lying in the Weddell Sea, in Antarctica.
Major Provisions are;
– Promoting the freedom of scientific research.
– Countries can use the continent only for peaceful purposes.
– Prohibition of military activities, nuclear tests and the disposal of radioactive waste.
– Neutralising territorial sovereignty, means a limit was placed on making any new claim or enlargement of an existing claim.
– It put a freeze on any disputes between claimants over their territories on the continent.
– The treaty is remarkably short and contains only 14 articles. Principal provisions include promoting the freedom of scientific research, the use of the continent only for peaceful purposes, and the prohibition of military activities, nuclear tests, and the disposal of radioactive waste.
About the Dispute & Resolution
– There have been tensions from time to time. Argentina and the UK, for instance, have overlapping claims to territory on the continent.
– However, a key reason why the treaty has been able to survive has been its ability to evolve through a number of additional conventions and other legal protocols.
– These have dealt with the conservation of marine living resources, prohibitions on mining, and the adoption of comprehensive environmental protection mechanisms.
– As disputes have arisen over the years, many have been addressed through the expansion of the treaty framework with these agreements. This framework is now referred to as the Antarctic Treaty System.
UPSC Prelims (Paper-I + Paper-II) 2021 Online Test Series
5. G20 Labour and Employment Ministers' Meeting
Why in news?
Recently, the Union Minister for Labour and Employment has said that India is making collective efforts to reduce gender gaps in labour force participation. He was delivering the Ministerial Address on Declaration and Employment Working Group Priorities at G20 Labour and Employment Ministers' Meeting.
Key points are:
Issues discussed are:
– The Employment Working Group deliberated upon key issues, including women's employment, social security, and remote working. The subject for the meeting being Fostering an inclusive, sustainable, and resilient recovery of labour markets and societies.
– In 2014, G20 Leaders pledged in Brisbane to reduce the gap in labour force participation rates between men and women by 25% by 2025, with the aim of bringing 100 million women into the labour market, increasing global and inclusive growth, and reducing poverty and inequality.
India highlighted initiatives
–  The duration of paid maternity leave has been increased from 12 weeks to 26 weeks.
– Pradhan Mantri Mudra Yojana provides financial support to women entrepreneurs to start small enterprises. Collateral free loans worth Rupees 9 thousand billion have been disbursed under this scheme. There have been around 70% accounts of women in this Scheme.
– The new Code on Social Security may now include even self-employed and all other classes of workforce into the folds of social security coverage. A voluntary and contributory pension scheme introduced in 2019 for the unorganised sector workers provides for minimum assured pension after the age of 60 years.
– G20 Leaders at the Riyadh Summit called for a roadmap to achieve the Brisbane goal along with improving the quality of women's employment.
– G20 Roadmap Towards and Beyond the Brisbane Target has been developed for achieving equal opportunities and outcomes for women and men in our labour markets as well as societies in general.
– This Roadmap builds upon the G20 Policy Priorities for Boosting Female Participation, Quality of Employment and Gender Equity (Australia, 2014) and the G20 Policy Recommendations to Reduce Gender Gaps in Labour Force Participation and Pay by Improving Women's Job Quality (Germany, 2017).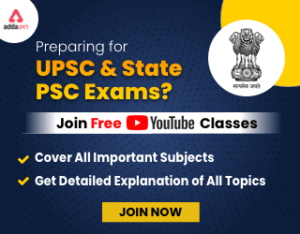 Get free video for UPSC CSE preparation and make your dream of becoming an IAS/IPS/IRS a reality
6. NSDC, WhatsApp Launches Digital Skills Course
Why in news?
NSDC and WhatsApp launched the Digital Skill Champions Program to train India's youth on digital skills, in order to make them employment ready.
Key points are:
– Through this program, school and university students will be coached on digital skills including digital safety and online privacy.
– At the end of the course, students will receive the 'Digital Skill Champions' certification.
– The initiative will kick off with a pilot across 50 campuses in five states – Rajasthan, Madhya Pradesh, Andhra Pradesh, Tamil Nadu, and Karnataka.
– Through this program, WhatsApp will conduct training sessions to familiarise Pradhan Mantri Kaushal Kendra trainers with the WhatsApp Business app.
– The training will cover modules on leveraging benefits of the WhatsApp Business app and small business entrepreneurship.
– The trained students will further manage and administer the WhatsApp Business app training to youth aspiring to become small business entrepreneurs.
7. First electric train in Tibet
Why in news?
China is all set to operationalise the first electric train in the remote Himalayan region of Tibet.
Key points are:
-It will connect the provincial capital Lhasa with Nyingchi — a strategically located Tibetan border town close to Arunachal Pradesh.
– The 435.5-km Lhasa-Nyingchi section of the Sichuan-Tibet Railway is expected to be inaugurated ahead of the centenary celebrations of the ruling Communist Party of China (CPC) on July 1, according to official media reports.
– The electricity transmission process has been completed and tested, Liu Yuxiang, Chief Engineer of the Lhasa-Nyingchi Railway, was quoted as saying by the state-run CCTV earlier.
– The Sichuan-Tibet Railway will be the second railway into Tibet after the Qinghai-Tibet Railway. It will go through the southeast of the Qinghai-Tibet Plateau, one of the world's most geologically active areas.
– In November, Chinese President Xi Jinping had instructed officials to expedite construction of the new railway project, connecting Sichuan Prov­ince and Nyingchi in Tibet, saying the new rail line would play a key role in safeguarding the border stability.
– The Sichuan-Tibet Railway starts from Ch­engdu, capital of Sichuan Province, and travels thro­ugh Ya'an and enters Tibet via Qamdo, shortening the journey from Chengdu to Lhasa from 48 hours to 13 hours.
– Nyingchi is prefecture-level city of Medog which is adjacent to the Arunachal Pradesh border.
IAS Prelims Mock-Test 2021 – Set 177, 24 June