Daily news will speed up the preparation for the Civil Services Examination and it also plays a crucial role to grasp the current affairs topic comprehensively. Here we have covered most of the topics related to various categories including National, International, Sports, Science and Technology, and so on.
1. TRIFED Signs MoU with MOFPI for the upliftment of Tribal Lives through the implementation of the PM- FME Scheme
– TRIFED under the Ministry of Tribal Affairs has been exploring convergences and partnerships with like-minded organisations to create synergies together with the main aim of furthering tribal empowerment and improving their livelihoods.
– In this regard, TRIFED has started tying up with government departments and other like-minded organisations. One of the departments with whom TRIFED has aligned with is Minister of Food Processing (MoFPI).
– MoFPI is implementing the Prime Minister Formalisation of Micro food processing Enterprises (PM-FME) Scheme, which is a landmark initiative under the Aatmanirbhar Bharat Abhiyan to support micro-level food entrepreneurs, FPOs, SHGs and co-operatives.
– An important component of this scheme is the tribal sub-plan.
– Other than the communique an MOU was also signed between TRIFED and MoFPI to detail the key areas of collaboration. It has been agreed that TRIFED, as the nodal agency working for tribal upliftment would develop a new range of tribal food products, TriFood.
– With the necessary funding under the PM-FME Scheme of MoFPI, the TriFood range of tribal food products would be developed, branded, and packaged by TRIFED.
– It has also been agreed that the SHGs working under the Van DhanYojana would be provided support under the PM-FME Scheme including for handholding, training, capital investment, and working capital.
– TRIFED will identify the eligible SHGs and their members and "Van DhanYojana" groups and their members engaged in food products and create a list with necessary details on their level of operations, type of product, marketing channels, means of production, production facilities, training, etc. and share them with State Government and MoFPI
UPSC 2021 Online Coaching Classes | Bilingual GS Foundation Batch
2. Science & Technology Media Conclave
– The 'Science and Technology Media Conclave' is a prominent event of the India International Science Festival 2020.
– This conclave looks at the soaring emergence of digital media and its various avatars. The power of responsible science communication to cope with disasters such as pandemic was also one of the focal points of discussion at the conclave.
– The inaugural session of the S&T Media Conclave was attended by Science communicators, journalists, scientists and policymakers to discuss various facets of science and media engagement.
– The conclave will emphasize the power of responsible science communication and which can help to fight with 'infodemic' arising during the pandemic.
– A Science Media Virtual Exhibition showcasing cover pages of popular science magazines and science newspapers was also inaugurated in this occasion.
– The Traditional Crafts and Artisan Meet and Expo programme aims at showcasing the Indian scientific achievements and innovations for students, young researchers and the general public and to display India's contribution in the field of S&T and to motivate young scientists to find solutions to the burning issues of our society. CSIR-AMPRI, Bhopal is the Principal Organizing Institute for the event.
Daily Gist of 'The Hindu', 'PIB', 'Indian Express' and Other Newspapers: 24 December, 2020
About the event
– This is a unique event of this kind. In this event, a National level virtual Meet and Expo are being organised, which emphasize the science behind the traditional Indian Arts and Crafts, their history, technological and policy interventions to improve the quality of handicrafts and the life of the artisans, future prospects, etc.
– The event throws light on implementation and development activities of primitive tribes of the country like Agaria, Bharia, and many more.
– The Expo has live streaming and demonstration for extraction and processing of the fibre, yarn and rope making, handicrafts and other products.
– This program brings together traditional craftsmen and artisans, researchers, scientists, entrepreneurs, cottage industries, self-help-groups, policymakers and students to discuss the improvement in traditional crafts to make them competitive at the global level and augmenting self-reliance (Atmanirbharta).
Daily Gist of 'The Hindu', 'PIB', 'Indian Express' and Other Newspapers: 23 December, 2020
3. PM-JAY SEHAT
– Prime Minister Narendra Modi will launch Ayushman Bharat PM-JAY SEHAT to extend coverage to all the residents of the Union Territory of Jammu & Kashmir on 26th December 2020 via video conferencing.
– The scheme will ensure Universal Health Coverage and focus on providing financial risk protection and ensuring quality and affordable essential health services to all individuals and communities. Union Home Minister and Lieutenant Governor of J&K will also be present on the occasion.
– The Scheme provides free of cost insurance cover to all the residents of the UT of J&K.
– It provides financial cover up to Rs 5 lakh per family on a floater basis to all residents of the UT of J&K. It provides for an operational extension of PM-JAY to 15 lakh (approx) additional families.
– The scheme will operate on insurance mode in convergence with PM-JAY. The benefits of the scheme will be portable across the country.
– The hospitals empanelled under PM-JAY scheme shall provide services under this scheme as well.
About Universal Health Coverage (UHC)
– Universal Health Coverage (UHC) includes the full spectrum of essential, quality health services, from health promotion to prevention, treatment, rehabilitation, and palliative care and enables everyone to access the services, protecting people from the financial consequences of paying for health services out of their own pockets and reducing the risk that people will be pushed to poverty.
– The Ayushman Bharat program, with its two pillars – Health and Wellness Centres and Pradhan Mantri Jan Arogya Yojna – is envisaged to achieve UHC.
Daily Gist of 'The Hindu', 'PIB', 'Indian Express' and Other Newspapers: 22 December, 2020
4. Plant-based mock egg
– The innovation of plant-based mock egg by Prof Kavya Dashora, IIT Delhi has secured first prize at Innovate4SDG contest by 'UNDP (United Nation Development Program) Accelerator Lab India'.The award includes a sum of $5000.
– The development of the mock egg meets the protein needs of the diet-specific, health-conscious, vegan and vegetarian people, claims IIT-Delhi.
– This innovation addresses SDG 2 and 3 (zero hunger and good health and well-being).
About Mock egg
– The mock egg has been developed from very simple farm-based crop proteins, which not only looks and tastes like an egg but also very close in nutritional profile to a poultry egg.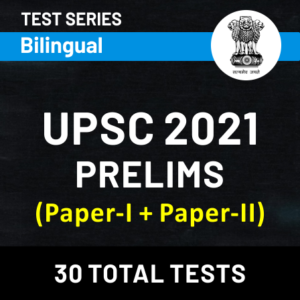 Aiming for UPSC CSE 2021? Get the best test series for sure selection: Click Here
5. Electricity (Rights of Consumers) Rules, 2020
– These rules serve to "empower" consumers with rights that would allow them to access a continuous supply of quality, reliable electricity.
The following areas are covered under the rules:
– Rights of consumers and Obligations of Distribution licensees;
– Release of new connection and modification in existing connection;
– Metering arrangement;
– Billing and payment;
– Disconnection and reconnection;
– Reliability of supply;
– Consumer as 'prosumer';
– Standards of performance of licensee;
– Compensation mechanism;
– Call centre for consumer services;
– Grievance redressal mechanism.
Daily Gist of 'The Hindu', 'PIB', 'Indian Express' and Other Newspapers: 21 December, 2020
6. 'Tour of Duty' recruitment model
– Months after it was first proposed by the Army, India's defence establishment is actively considering expanding the scope of the 'Tour of Duty' model of recruitment to the Air Force and Navy as well.
– There are plans to expand the scheme over the next few years to ensure that close to 40 per cent of the strength of the Army is recruited through it.
– India's political leadership is keen on the scheme, given its future potential to generate large-scale employment, and is pushing to working out its modalities.
– Currently, the only option apart from regular permanent commission into the armed forces is the Short Service Commission, in which officers are recruited for a period of 14 years. A large number of SSC officers eventually opt for permanent commission, subject to eligibility.
– The Army had, in May, proposed the 'Tour of Duty' model of recruitment that would let young individuals voluntarily serve for a temporary period of three years. It will be a voluntary engagement.
– It is for youths who "do not want to make defence services their permanent vocation, but still want to experience the thrill and adventure of military professionalism".
– The proposal is a shift from the concept of permanent service/job in the Armed Forces, towards 'internship'/temporary experience for three years.
IAS Prelims Mock-Test 2020 – Set 79, 24 December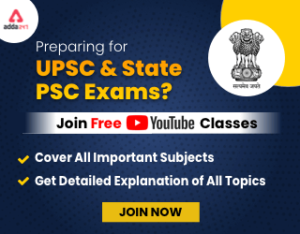 Join UPSC & State PSC Channel ? Click Here