Daily news will speed up the preparation for the Civil Services Examination and it also plays a crucial role to grasp the current affairs topic comprehensively. Here we have covered most of the topics related to various categories including National, International, Sports, Science and Technology, and so on.
 1. CII-ITC Sustainability Awards 2020
– Country's largest power producer, NTPC Ltd has been conferred "Excellence" in the prestigious CII-ITC Sustainability Awards 2020 in Corporate Social Responsibility (CSR) Domain.
– NTPC has been honoured in the Corporate Excellence Category, Commendation for Significant Achievement.
– The recognition was received by D. K. Patel, Director (HR) in the august presence of Shri Anurag Singh Thakur, Minister of State for Finance and Corporate Affairs at the 15th CII-ITC Sustainability Awards 2020 held through the virtual platform.
– This is the highest award conferred by CII-ITC in CSR domain. NTPC is the only PSU to receive the award in the Corporate Excellence category.
– NTPC wins the prestigious CII-ITC Sustainability Awards in Corporate Excellence category second time in a row i.e. in the year 2019 and 2020.
UPSC 2021 Online Coaching Classes | Bilingual GS Foundation Batch
2. Global Indian Scientists & Technocrats (GIST) meet
– Union Minister for S&T, ES and MoHFW, Dr. Harsh Vardhan inaugurated the Global Indian Scientists & Technocrats (GIST) meet which is being organized as a part of the Indian International Science Festival (IISF) 2020.
– According to Dr. Harsh Vardhan, "No country can achieve global solutions in isolation; Such challenges can be addressed through cooperation, particularly seamless scientific and technological cooperation."
– Further, he stated that "There is enormous untapped potential in connecting and engaging with the Indian scientific diaspora – not only for the benefit of our national development but also for the global good."
Daily Gist of 'The Hindu', 'PIB', 'Indian Express' and Other Newspapers: 23 December, 2020
3. Successful Maiden Launch of MRSAM
– Defence Research and Development Organisation (DRDO) achieved a major milestone on 23 December, 2020 with the maiden launch of Medium Range Surface to Air Missile (MRSAM), Army Version from Integrated Test Range, Chandipur, off the Coast of Odisha around 1600 hrs.
– The missile completely destroyed a high speed unmanned aerial target which was mimicking an aircraft with a direct hit.
– Army version of MRSAM is a surface to Air Missile developed jointly by DRDO, India and IAI, Israel for use of the Indian Army.
– MRSAM Army weapon system comprises of Command post, Multi-Function Radar and Mobile Launcher system.
– The complete Fire Unit has been used during the launch in the deliverable configuration. The team from the users i.e. Indian Army also witnessed the launch. A number of range instruments such as Radar, Telemetry and Electro-Optical Tracking System were deployed and captured the complete mission data, validating the weapon system performance including the destruction of the target.
Daily Gist of 'The Hindu', 'PIB', 'Indian Express' and Other Newspapers: 22 December, 2020
4. Memorandum of Understanding between the Indian Navy and CSIR-NIO
– The Indian Navy, represented by Integrated Headquarters, Ministry of Defence (Navy) / Directorate of Naval Oceanology and Meteorology Government of India and Council of Scientific & Industrial Research's National Institute of Oceanography will be signing a Memorandum of Understanding to seal Institutional Linkages and Expertise in the field of Oceanography.
– The MoU will be signed virtually on 24th December by Commodore AA Abhyankar, Commodore Naval Oceanology and Meteorology and Prof. Sunil Kumar Singh, Director, CSIR-National Institute of Oceanography along with Commodore SMU Athar, Captain M K Mahawar and Commander Pawanjit Singh, Directorate of Naval Oceanology and Meteorology and Dr. V. Sanil Kumar, Head, Business Development, Planning, Monitoring, Evaluation & Ocean Engineering and Mr. Venkat Krishnamurthy, Collaborations Desk of CSIR-National Institute of Oceanography.
– The Indian Navy and CSIR-National Institute of Oceanography have a long history of informal cooperation in various scientific domains of interest and this MoU will now facilitate a roadmap for further meaningful interactions that is drawn on mutual strengths of the two organizations in the specific fields of Oceanography.
– CSIR-NIO by virtue of its systematic and focused research in the field of ocean data collection, environmental impact assessment, and ocean modelling, has maintained the highest standards in this domain.
– This collaboration will now facilitate utilization and sharing the expertise of both the organizations with the latest developments in the field of oceanography.
Daily Gist of 'The Hindu', 'PIB', 'Indian Express' and Other Newspapers: 21 December, 2020
5. 18 highway projects in Rajasthan
– Union Minister for Road Transport, Highways and MSMEs Nitin Gadkari will inaugurate and lay the foundation stone for 18 highway projects in Rajasthan on 24 December, 2020.
– Shri Ashok Gehlot, Chief Minister, Rajasthan will preside over the virtual function, to be attended by Union Ministers Gen (Retd) V K Singh and several Ministers from the State.
– These projects for inauguration and foundation laying carry a road length of nearly 1127 kilometers, involving construction value of Rs. 8,341 crore.
–  Paving the way for the development of Rajasthan, these roads will enhance better connectivity, convenience and economic growth in the State.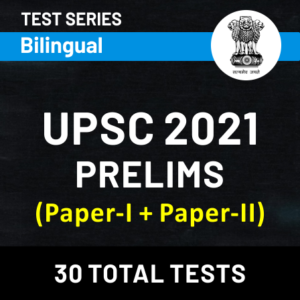 Aiming for UPSC CSE 2021? Get the best test series for sure selection: Click Here
6. CII, FICCI to seek a pause on wage code
– Representatives of industry bodies, including those from CII and FICCI, have requested the Labour Ministry to hold back implementation of a new definition of wages, which would increase social security deductions and reduce the take-home pay of workers.
– The new definition of wages is part of the Code on Wages, 2019 passed by Parliament last year.
– The new definition would result in a major cut in take-home salaries and also place a burden on employers.
7. 'FRUITS' portal for land records launched
– The 'FRUITS' portal, a project of e-governance by Karnataka Government. Here 'FRUITS' stands for Farmer Registration and Unified Beneficiary Information System.
– The portal was integrated into the Bhoomi portal of the State for fetching and validating land details.
– It will eliminate the visit of farmers to sub-registrar offices.
– All the farmers will be registered and given an FID Number in this portal.
– By using this number, the financial and lending institutions can access the land details of the farmers as well as their borrowings and take a quick decision on lending to the farmers depending on their requirements.
– All financial institutions would be brought on to the portal so that at one place, all the data pertaining to the loans of the farmers would be available.
IAS Prelims Mock-Test 2020 – Set 78, 23 December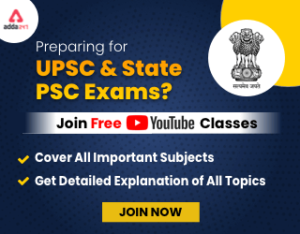 Join UPSC & State PSC Channel ? Click Here