Daily news will speed up the preparation for the Civil Services Examination and it also plays a crucial role to grasp the current affairs topic comprehensively. Here we have covered most of the topics related to various categories including National, International, Sports, Science and Technology, and so on.
1. International Olympic Day 2021
Why in news?
International Olympics Day is observed on June 23 every year to celebrate sports and health.
Key points are:
– The occasion marks the day when International Olympic Committee was founded in 1894.
– The day aims at promoting sports and spreads the message of making sports an integral part of life.
– The creation of the modern-day Olympic Games is inspired by the ancient Olympic Games held in Olympia, Greece, from the 8th century BC to the 4th century AD.
– Baron Pierre de Coubertin founded the International Olympic Committee (IOC) in 1894 and laid the foundation of the Olympic Games.
International Olympic Day: History
In 1947, Doctor Gruss, an International Olympic Committee member in Czechoslovakia, presented a report in the 41st Session of the International Olympic Committee in Stockholm and proposed to observe a day to celebrate Olympic Day.
– One year later in 1948, the organizing committee finally decided June 23 as the International Olympic Day to honour the International Olympic Committee's foundation at the Sorbonne, Paris.
– The first Olympic Day was celebrated in the year 1948. The day was proposed to promote the Olympic idea and encourage more and more participation in the games.
International Olympic Day: Significance
– The day is celebrated to encourage more people to participate in the Olympic Games and spread awareness about the event and promote the Olympic Movement.
– Based on the three pillars – "move", "learn" and "discover" – the National Olympic Committees are deploying sports, cultural and educational activities to encourage participation regardless of age, gender, social background, or sporting ability.
– In some countries, the event is incorporated into the school curriculum, while many NOCs have included concerts and exhibitions as a part of the Olympic day in recent years.
– Recent NOC activities also included meetings for children and young people with top athletes making it easier for people to become part of Olympic Day. The theme for this year is to Stay healthy, stay strong, stay active with the #OlympicDay workout on 23 June.
For more details Click Here
2. Why do new waves happen?
Why in news?
Dr V K Paul was addressing the Union Health Ministry's media briefing on COVID-19, held at National Media Centre, PIB Delhi on 22 June, 2021.
Dr V K Paul said that focus on what is in our hands: don't give opportunities to the virus, don't become a susceptible host.
Key points are:
– "There are countries where even the second wave has not occurred. If we do what is required and do not indulge in irresponsible behaviour, then an outbreak should not occur. This is a simple epidemiological principle." Dr. V.K. Paul, Member (Health), NITI Aayog was explaining the reasons behind the emergence of new pandemic waves and how it can be controlled or even avoided by following COVID appropriate behaviours and taking measures such as vaccination.
Why do new waves happen?
Dr. Paul said that there are four elements leading to the formation of a new wave.
Behaviour of the virus: The virus has the capacity and ability to spread
Susceptible host: Virus keeps looking for susceptible hosts for it to survive. So, if we are not protected either via vaccination or by the previous infection, then we are a susceptible host.
Transmissibility: The virus can become smart enough where it mutates and becomes more transmissible. The same virus which used to infect three hosts becomes capable of infecting 13! This factor is unpredictable. No one can pre-plan to fight such mutations.  The change of the very nature of the virus and its transmissibility is an X factor and no one can predict when and where it may happen.
Opportunity: 'Opportunities', which we give to the virus to infect. If we sit and eat together, crowd, sit in closed areas without masks, then the virus gets more opportunities to spread.
A call to do what is in our hands
– The NITI Aayog Member reminds us what is in our hands. "Out of the above four, two elements– Susceptibility and Opportunities for infection are totally under our control whereas the other two – Behaviour of the virus and Transmissibility, cannot be predicted or controlled.
– So, if we are protected and ensure we are not susceptible, then the virus will not be able to survive. We can control the susceptibility by wearing a mask or getting vaccinated.
– Hence if we decrease opportunities by following COVID Appropriate behaviour and decrease susceptibility to infection, then a third wave will not occur."
– Dr. Paul also called for collective efforts of the citizens as well as the system in order to stop another wave. "Some of these require individual efforts, while some others such as isolation of clusters, contact tracing, ensuring testing capacity and building awareness require the system to act."
Daily Gist of 'The Hindu', 'PIB', 'Indian Express' and Other Newspapers: 22 June, 2021
3. NATO declares China a security risk for the first time
Why in news?
The recently held North Atlantic Treaty Organization (NATO) summit for the first time has explicitly described China as a security risk. The other two threats identified by the NATO 'declaration' are Russia and terrorism.
Key points are:
– NATO has described China as a security risk and moved to confront the Asian power's military ambitions for the first time in a joint communique warning that it poses "systemic challenges".
– The declaration came at a summit of the 30-strong transatlantic military alliance in Brussels, following urging from the US of the need to stand up to Beijing's rapid military expansion and international ambitions.
– The communique expressed concern at "coercive policies" by Beijing and said that "China's stated ambitions and assertive behaviour present systemic challenges to the rules-based international order and to areas relevant to alliance security".
– In a press conference, NATO's secretary-general Jens Stoltenberg said that China now had the world's largest navy, was accumulating nuclear warheads, and investing in "disruptive technologies" such as facial recognition.
– "This is changing the nature of warfare in a way that we have hardly seen before, perhaps never seen before, and this affects our security," Mr Stoltenberg said.
– "China's growing influence and international policies present challenges to alliance security. Leaders agreed that we need to address such challenges together as an alliance and that we need to engage with China to defend our security interests."
– He noted that China had held joint military training with Russia in north Atlantic waters, was involved in cyberattacks, and was "controlling infrastructure in Africa".
– "We see that China is coming closer to us," Mr Stoltenberg said. "We need to address the challenges that the rise of China poses to our security, even though a lot of allies have economic ties with China. It's not either-or."
– The US has been alarmed by Chinese military expansion in recent years, which has included the construction of military bases in Africa, and has warned allies against involving Chinese companies in key strategic infrastructure as Beijing bankrolls major road and rail links from east to west.
– China has used a new security law in Hong Kong to smother opposition to its encroaching power over the territory, and there are concerns about its intentions towards Taiwan, which Beijing considers a breakaway part of its territory through Taiwan views itself as a sovereign state.
– The NATO declaration came a day after the G7 group of major economies issued a statement calling for peace in the Taiwan strait, for the respect of rights in Hong Kong, and for China to uphold human rights in Xinjiang, where authorities have orchestrated the mass detention of Muslims and are accused of widespread abuse and torture.
– Beijing responded by demanding the G7 "stop slandering China, stop interfering in China's internal affairs, and stop harming China's interests".
– The EU is also concerned about increased assertiveness by Beijing and accused it of orchestrating aggressive disinformation campaigns during the Covid-19 pandemic last year.
– But European powers have often taken a more moderate stance towards China than the US, describing Beijing as an important trade partner and potential ally on tackling climate change.
– Following the NATO declaration, French president Emmanuel Macron suggested China was not an issue for an alliance as it was a "North Atlantic organisation" while German chancellor Angela Merkel said that the significance of the communique should not be overstated.
UPSC Prelims (Paper-I + Paper-II) 2021 Online Test Series
4. Delimitation in Jammu and Kashmir
Why in news?
For Assembly elections to be held in Jammu and Kashmir, a delimitation of seats will be necessary.
Key points are:
– The Delimitation Commission for Jammu and Kashmir was constituted by the Centre on March 6 last year to redraw Lok Sabha and assembly constituencies of the union territory in accordance with the provisions of the Jammu and Kashmir Reorganisation Act, 2019, which bifurcated the state into union territories of J&K and Ladakh.
– Delimitation literally means the process of fixing limits or boundaries of territorial constituencies in a state that has a legislative body.
– Delimitation is undertaken by a highly powerful commission. They are formally known as Delimitation Commission or Boundary Commission.
– These bodies are so powerful that its orders have the force of law and they cannot be challenged before any court.
– According to the Delimitation Commission Act, 2002, the Delimitation Commission will have three members: a serving or retired judge of the Supreme Court as the chairperson, and the Chief Election Commissioner or Election Commissioner nominated by the CEC and the State Election Commissioner as ex-officio members.
– The key aim is to have equal representation to equal segments of the population in order to ensure a fair division of geographical areas so that all political parties or candidates contesting elections have a level playing field in terms of the number of voters.
About Delimitation in Jammu and Kashmir
– The delimitation exercise in J&K in the past has been slightly different from those in the rest of the country because of the region's special status.
– The delimitation of Lok Sabha seats was then governed by the Indian Constitution in J&K, but the delimitation of Assembly seats was governed separately by the Jammu and Kashmir Constitution and Jammu and Kashmir Representation of the People Act, 1957.
– However, Jammu and Kashmir lost their special status and was divided into two Union Territories (J&K and Ladakh) after the abrogation of its special status under Article 370, on 5th August, 2019.
– Due to this, a special delimitation commission was constituted on 6th March, 2020 to carve out Assembly and Parliament seats in the UT.
5. International Widows Day 2021
Why in news?
Every year June 23 has been observed as 'International Widows' Day' since 2011 for drawing attention to the unheard voices of the widows, highlight their problems and galvanize the support that they need in their difficult times.
Key points are:
– The theme for International Widows Day 2021 is 'Invisible Women, Invisible Problems'.
– International Widows Day is the United Nations ratified day of action to address the poverty and the injustice faced by millions of widows and their dependents all over the world.
– For many widows around the world, losing their husbands means also losing their income, rights, and possibly their children as well.
– In his message on International Widows Day, the Secretary-General of the United Nations Antonio Guterres said "let's commit to providing widows with access to legal and social protection".
International Widows Day: History
– The United Nations General Assembly officially adopted June 23 as the International Widows Day on December 21, 2010, the sixth edition.
After the sixth International Widows Day, events were held in countries such as the United States, Sri Lanka, the UK, India, Syria, Kenya, and Bangladesh.
But before getting recognition by the United Nations, the day was already observed since 2005 by the Loomba Foundation. Rajinder Paul Loomba, Member of the House of Lords, London came up with the Loomba Foundation and started working on various issues faced by the widows in the developing countries.
International Widows Day: Significance
– International Widows Day provides an opportunity to work towards the welfare of widows around the world. It calls for action towards the recognition of widows as well as to help them in achieving their full rights.
– The day also talks about providing widows with the information and details on access to a fair share of their inheritance, land, and productive resources; decent work and equal pay; pensions and social protection that are not based only on marital status.
– According to the United Nations, empowering widows to support themselves as well as their families also means addressing the social stigmas that create exclusion and promote discriminatory or harmful practices.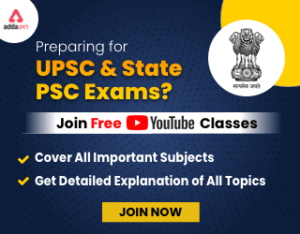 Get free video for UPSC CSE preparation and make your dream of becoming an IAS/IPS/IRS a reality
6. Suicide worldwide in 2019: Report published by WHO
Why in news?
Recently, a report titled Suicide worldwide in 2019 was published by the World Health Organization (WHO).
Key points are:
– Reducing the global suicide mortality rate by a third is both, an indicator and a target (the only one for mental health) in the United Nations-mandated Sustainable Development Goals (SDGs). But the world will not be able to reach this target.
– The SDGs call on countries to reduce premature mortality from non-communicable diseases by a third, by 2030 through prevention and treatment and to promote mental health and well-being.
– They ask countries to strengthen the prevention and treatment of substance abuse, including narcotic drug abuse and harmful use of alcohol. They also call for universal health coverage, which mental health is part of.
– Although some countries have placed suicide prevention high on their agendas, too many countries remain uncommitted, the report said.
– Currently,  38 countries are known to have a national suicide prevention strategy.
What is Suicide?
Suicide is defined as death caused by self-directed injurious behaviour with the intent to die as a result of the behaviour.
Suicides in 2019
– The Covid-19-pandemic has increased mental stress globally. However, a crisis was already in place in 2019. Approximately 7,03,000 people or one in 100, died by suicide in 2019.
– The global age-standardized suicide rate was 9.0 per 1,00,000 population for 2019.
– Many of these were young people. More than half of global suicides (58%) occurred before the age of 50 years. Suicide was the fourth-leading cause of death among young people aged 15-29 globally in 2019.
– Some 77% of global suicides in 2019 occurred in low- and middle-income countries.
IAS Prelims Mock-Test 2021 – Set 175, 22 June