Daily news will speed up the preparation for the Civil Services Examination and it also plays a crucial role to grasp the current affairs topic comprehensively. Here we have covered most of the topics related to various categories including National, International, Sports, Science and Technology, and so on.
1. Tri-Services Para Jumping and Freefall Skydiving Training Course
– Andaman and Nicobar Command has accomplished yet another milestone by conducting the first ever Tri-Services Para Jumping and Freefall skydiving training course at Air Force Station Car Nicobar.
– The course was conducted by the Indian Air Force which trains personnel of Indian Armed Forces.
–  During the Joint para jumping and skydiving course with participants from the Indian Army, Indian Navy and Indian Air Force, a total of 267 jumps were undertaken within a short span of 04 days and a total of 31 persons qualified the basic and advanced course.
– The participants of basic course earned Para Wing. The training course was a great success and of historic significance for the Command to wars enhancing the joint manship and operational capability.
UPSC 2021 Online Coaching Classes | Bilingual GS Foundation Batch
2. An Impossible Project
– Put down your phones. Have a digital detox. This is the seemingly impossible invocation made by an IFFI 51 German film, featured under International Cinema, at the 51st International Film Festival of India, being held in Goa.
– Yes, it may be An impossible Project, as the film title suggests, especially in a world where each second, every sphere of life is influenced by digital technologies, Artificial Intelligence and Internet of Things.
– Giving what it regards as the much-needed shout-out to the world, the film tells about the renaissance of analogue in our digital lives, in an entertaining fashion. It is a sumptuous invitation to fall in love with real things again.
– Be real again, start writing love letters again. That is the passionate invocation made by Director Jens Meurer. He was addressing a press conference today, January 22, 2021, at the festival venue in Goa, after a special screening of the film.
Daily Gist of 'The Hindu', 'PIB', 'Indian Express' and Other Newspapers: 22 January, 2021
3. India's Vaccine Diplomacy
– India has decided to ship out doses of the novel coronavirus vaccine to 'neighbouring and key partner countries'.
– The first batches of vaccine have been already delivered to Bhutan and Maldives by special planes as a grant or gift.
About Vaccine diplomacy
– It is the branch of global health diplomacy in which a nation uses the development or delivery of vaccines to strengthen ties with other nations.
– It also includes the joint development of life-saving vaccines and related technologies, with the major actors typically scientists coming together to work irrespective of the kind of diplomatic relationship between the participating countries.
– It could provide innovative opportunities to promote India's foreign policy and diplomatic relations between nations in its neighbourhood and across the globe.
– India had earlier supplied hydroxychloroquine, Remdesivir and paracetamol tablets, as well as diagnostic kits, ventilators, masks, gloves and other medical supplies to a large number of countries to help them deal with the pandemic.
– India has also carried out capacity building and training workshops for neighbouring countries.
Daily Gist of 'The Hindu', 'PIB', 'Indian Express' and Other Newspapers: 21 January, 2021
4. Four indigenous martial art forms included in Khelo India Youth Games
– In 2018, the Khelo India Youth Games were launched as a multidisciplinary grassroots event for under-17 years and under-21 years.
– Conducted annually, the best performers are given an annual scholarship of ₹5 lakh for eight years to prepare for international sporting events.
In a recent move, the Sports Ministry inducted four indigenous martial art forms namely Kalaripayattu of Kerala, Mallakhamb of Central India, Gatka of Punjab and Thang-ta of Manipur into the Khelo India Youth Games (KIYG).
Daily Gist of 'The Hindu', 'PIB', 'Indian Express' and Other Newspapers: 20 January, 2021
5. Taiwan invited to the inauguration in a rare shift
– Taiwan's de facto Ambassador to the U.S. was formally invited to President Joe Biden's inauguration.
– Taipei's Foreign Ministry said it was the first time in decades that a Taiwanese envoy had been "invited" by the inauguration committee.
– China has claimed Taiwan through its "one China" policy since the Chinese civil war forced the defeated Kuomintang, or Nationalist, to flee to the island in 1949 and has vowed to bring it under Beijing's rule, by force if necessary.
– China is Taiwan's top trading partner, with trade totalling $226 billion in 2018. Taiwan runs a large trade surplus with China.
– While Taiwan is self-governed and de facto independent, it has never formally declared independence from the mainland.
– Under the "one country, two systems" formula, Taiwan would have the right to run its own affairs; a similar arrangement is used in Hong Kong.
– Taiwan is a member of the World Trade Organization, Asia-Pacific Economic Cooperation and Asian Development Bank under various names.
– Although they do not have formal diplomatic ties, Taiwan and India have been cooperating in various fields. India has refused to endorse the "one-China" policy since 2010.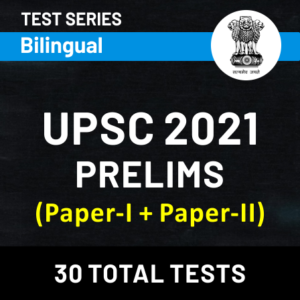 Aiming for UPSC CSE 2021? Get the best test series for sure selection: Click Here
6. Ratle Hydro Electric Project
– The Union Cabinet has given its approval for 850 MegaWatt (MW) Ratle hydropower project on Chenab river in Jammu and Kashmir.
–  It is a run-of-the-river hydroelectric power station on the Chenab River, Kishtwar district of the Indian Union Territory of Jammu and Kashmir.
–  It includes a 133 m tall gravity dam and two power stations adjacent to one another.
– The installed capacity of both power stations will be 850 MW.
– In June 2013, the then Indian Prime Minister laid the foundation stone for the dam.
– Pakistan has frequently alleged that it violates the Indus Water Treaty, 1960.
– It envisages an investment of about Rs. 5282 crore and the project shall be commissioned within a span of 60 months.
Daily Gist of 'The Hindu', 'PIB', 'Indian Express' and Other Newspapers: 19 January, 2021
7. Egypt Resumes Severed Relations With Qatar
– Recently, Egypt resumed the severed diplomatic and economic ties with Qatar.
– Egypt was part of an Arab quartet (other members were Saudi Arabia, United Arab Emirates and Bahrain) which had accused Qatar of supporting terrorism and being too close to Iran due to which they had imposed a land, air and naval blockade on Qatar in 2017.
– Recently, Gulf states signed a 'solidarity and stability' deal at the 41st Gulf Cooperation Council (GCC) summit.
– Bahrain, Kuwait, Oman, Qatar, Saudi Arabia and UAE are the members of GCC.
– In this summit, members of the GCC removed all the sanctions over Qatar and reopened their land, sea and air borders to Qatar.
– In solidarity with the Arab quartet (whose three members are in GCC), Egypt too resumed its ties with Qatar.
– Egypt conciliated with Qatar to strengthen the Gulf region against the threats posed by the Iranian regime's nuclear and ballistic missile programme which has always been opposed by the USA and GCC members.
IAS Prelims Mock-Test 2021 – Set 96, 21 January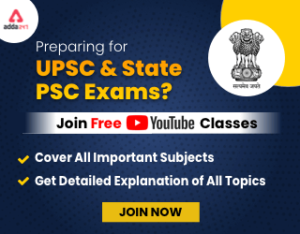 Join UPSC & State PSC Channel ? Click Here
To know more about Fundamental Rights – V: Click Here