Daily news will speed up the preparation for the Civil Services Examination and it also plays a crucial role to grasp the current affairs topic comprehensively. Here we have covered most of the topics related to various categories including National, International, Sports, Science and Technology, and so on.
 1. Legion of Merit Award from the US
– Prime Minister Narendra Modi said that he is deeply honoured for being awarded Legion of Merit by the US Government.
– In a series of tweets, he said, "I am deeply honoured to be awarded the Legion of Merit by @POTUS @realDonaldTrump. It recognises the efforts of the people of India & the US to improve bilateral ties, reflected in the bipartisan consensus in both countries about the Indo-US Strategic Partnership.
– The 21st century presents both unprecedented challenges as well as opportunities. The India-US relationship can leverage the vast potential of our people's unique strengths to provide global leadership for the benefit of the entire humanity.
UPSC 2021 Online Coaching Classes | Bilingual GS Foundation Batch
2. Project to Develop Green, Resilient and Safe Highways in India
– The Government of India and the World Bank on 22 December signed a $500 million project to build safe and green national highway corridors in the states of Rajasthan, Himachal Pradesh, Uttar Pradesh and Andhra Pradesh.
– The agreement was signed by Dr Mohapatra on behalf of the Government of India and Ms SumilaGulyani, Acting Country Director, India on behalf of the World Bank.
– The project will also enhance the capacity of the Ministry of Road Transport and Highways (MoRTH) in mainstreaming safety and green technologies.
About Green National Highways Corridors Project
– The Green National Highways Corridors Project will support MoRTH construct 783 km of highways in various geographies by integrating safe and green technology designs such as local and marginal materials, industrial byproducts, and other bioengineering solutions.
– The project will help reduce GHG emissions in the construction and maintenance of highways.
– The ultimate objective of transport infrastructure is to provide seamless connectivity and reduce logistics costs.
– The Government of India has launched many investment programs in road sector infrastructure to strengthen and improve logistics performance.
– This project will also support analytics to map the freight volume and movement pattern on the National Highway network, identify constraints, and provide innovative logistics solutions.
Daily Gist of 'The Hindu', 'PIB', 'Indian Express' and Other Newspapers: 22 December, 2020
3. India International Science Festival-2020
– The India International Science Festival (IISF)-2020 got off to a grand start with the inaugural address by Prime Minister Narendra Modi in the presence of Minister of Science & Technology, Earth Sciences and Health & Family Welfare, Dr Harsh Vardhan.
– This year's festival is being organised in a virtual mode and is being held from 22-25 December, 2020.
– Addressing on the occasion on virtual mode, the Prime Minister said that this Festival is a celebration of science and added that India has a rich legacy in science, technology and innovation. Our scientists have done path-breaking research. Our tech industry is at the forefront of solving global problems. But, India wants to do more. We look at the past with pride but want an even better future, Shri Modi said.
Daily Gist of 'The Hindu', 'PIB', 'Indian Express' and Other Newspapers: 21 December, 2020
4. 8 Khelo India State Centres of Excellence
– Union Minister of Sports & Youth Affairs Shri Kiren Rijiju virtually inaugurated 8 Khelo India State Centres of Excellence (KISCEs) across India in the presence of distinguished State Sports Ministers on 22 December, 2020.
– The 8 States include: Manipur, Arunachal Pradesh, Mizoram, Kerala, Telangana, Nagaland, Karnataka and Odisha.
– The Union Minister reiterated the vision is to see India in top 10 in the Los Angeles Olympics 2028.
– The Sports Ministry had identified sports facilities in these 8 states to be upgraded to the Khelo India State Centre of Excellence (KISCE). The centres identified are:
1. Nagaland- State Sports Academy, IG Stadium Kohima
2. Manipur – Khuman Lampak Sports Complex, Imphal
3. Arunachal Pradesh – Sangey Lhaden Sports Academy, Chimpu Itanagar
4. Mizoram – Rajiv Gandhi Stadium, Aizawl
5. Odisha – Kalinga Stadium, Bhubaneshwar
6. Telangana – Regional Sports School Hakimpet
7. Karnataka – Sh. Jayaprakash Narayan National Youth Centre Bangalore
8. Kerala – GV Raja Sr. Sec. Sports School Thiruvananthapuram
With a vision to make India one of the top 10 countries in 2028 Olympics, the Khelo India State Centres of Excellence will ensure that athletes proficient in a certain sport can be given the world-class specialised training and these centers become the best facilities in the country to train athletes in the priority sport for which they have been earmarked.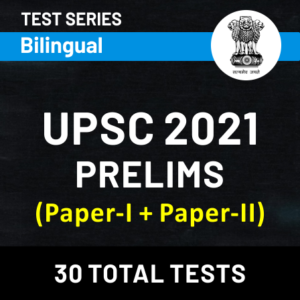 Aiming for UPSC CSE 2021? Get the best test series for sure selection: Click Here
5. PM-WANI – Public Wi-Fi Access Network Interface
– Recently, the Union Cabinet cleared a proposal by the Department of Telecommunications (DoT) to set up public Wi-Fi access network interfaces.
– In 2017, the public Wi-Fi Access Network Interface, which will be called 'PM-WANI', was first recommended by the Telecom Regulatory Authority of India (TRAI).
– This is essentially a nationwide network of public Wi-Fi hotspots, termed public data offices (PDOs) after the public call office (PCO) concept rolled out by the Indian government to set up a nationwide network of landline public pay-phones.
About PM-WANI
It will involve multiple players, including PDOs, PDOAs, app providers, and a central registry. PM-WANI infrastructure can be structured in the form of a pyramid.
– It will increase the proliferation of internet services in the country.
– It will offer a cost-effective option for the common man.
– t has the potential to generate over 2 crore jobs and entrepreneurship opportunities, besides offering a cost-effective means of mass connectivity.
6. Early Health Warning System
– The Ministry of Earth Sciences (MoES) is developing a unique Early Health Warning System which is expected to forecast the possibility of disease outbreaks in the country.
– The India Meteorological Department (IMD) is also involved in the development studies and the process.
– The model being developed is based on the relationship between weather changes and incidence.
– There are certain diseases where weather patterns play a crucial role like malaria, for which particular temperatures and rainfall patterns can approximately predict whether an area is likely to have an outbreak with fairly reasonable accuracy.
– The model is expected to predict outbreaks of vector-borne diseases, particularly malaria and diarrhoea. Subsequently, it is likely to monitor non-communicable diseases (NCDs) as well.
IAS Prelims Mock-Test 2020 – Set 77, 22 December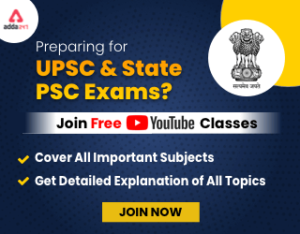 Join UPSC & State PSC Channel ? Click Here