Daily news will speed up the preparation for the Civil Services Examination and it also plays a crucial role to grasp the current affairs topic comprehensively. Here we have covered most of the topics related to various categories including National, International, Sports, Science and Technology, and so on.
1. International Yoga Day 2021
Why in news?
The celebration for the International Day of Yoga in India is being held virtually due to the coronavirus pandemic. It is celebrated on 21 June.
Key points are:
– India is celebrating the seventh International Day of Yoga virtually due to the coronavirus pandemic. The lead programme of the event, held by the Union Ministry of AYUSH, began at 6:30 am.
– During the programme, Union Minister of State for AYUSH Kiran Rijiju and Prime Minister Narendra Modi addressed the nation.
– During his address, PM Modi announced that India, along with United Nations and WHO, is launching an app called M-Yoga aiming to provide easy access to Yogic practice all over the world.
– Meanwhile, images from various parts of the country have started emerging, showing people marking World Yoga Day by practicing Yoga in small groups.
– Yoga is an ancient Indian practice that helps in maintaining physical and mental well-being, and over the years, it has found popularity in other countries as well.
– In 2014, Indian Prime Minister Narendra Modi proposed marking a day as the International Day of Yoga in his address at the UN General Assembly, and the proposal was endorsed by 175 member states, post which the United Nations recognised June 21 as the day to celebrate Yoga.
– Over the past one and a half years, Yoga has gained more importance due to the coronavirus pandemic, and accordingly, the theme for International Yoga Day 2021 has been decided by the UN to be "Yoga for well-being".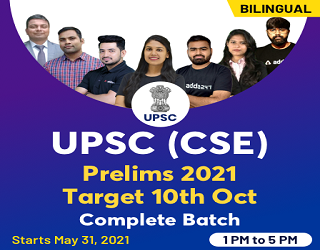 For more details Click Here
2. India all set to host a two-day summit on Green Hydrogen initiatives
Why in news?
India is all set to host a two-day summit on Green Hydrogen initiatives beginning tomorrow (22 June, 2021) involving the BRICS nations. The event will be held through video conference and conclude on Wednesday (23 June, 2021).
Key points are:
– India is scheduled to host a two-day summit on green hydrogen, with countries like Brazil, Russia, China, and South Africa set to take part in it.
– The countries will discuss their initiatives around emission-free fuel.
– It will be anchored by India's largest power producer and one of the global energy majors, NTPC Ltd.
– The virtual summit will bring the best brains, policymakers, and major stakeholders from the BRICS nations deliberating and discussing at length the future of Hydrogen in the energy mix.
– "Hydrogen, when produced by electrolysis using renewable energy, is known as green hydrogen which has no carbon footprint. This gives hydrogen the edge over other fuels to unlock various avenues of green usage. However, challenges lie in terms of technology, efficiency, financial viability, and scaling up which the summit will aim to address," NTPC said.
– Global hydrogen initiatives have been gaining traction. Recently, the US-India hydrogen task force was launched under the aegis of the US-India Strategic Clean Energy Partnership.
– India also plans to extend the production-linked incentive (PLI) scheme for manufacturing electrolyzers, which are used for producing green hydrogen.
– Leveraging India's landmass and green energy sources for exporting green hydrogen is one of the steps for achieving energy sufficiency for the country, according to a draft proposal circulated by the ministry of new and renewable energy (MNRE), for the planned National Hydrogen Energy Mission.
– The draft proposal, which recommends green hydrogen exports to Japan, South Korea, and Europe, also suggests setting up four integrated hydrogen hubs and running long-range public transport buses fuelled by hydrogen cells.
Daily Gist of 'The Hindu', 'PIB', 'Indian Express' and Other Newspapers: 19 June, 2021
3. Flag Satyagraha
Why in news?
The Ministry of Culture on 18th June had organised a programme to observe the Flag Satyagraha in Jabalpur, Madhya Pradesh.
Key points are:
– The Flag Satyagraha movement by the freedom fighters shook the British government and it infused a new life into the freedom movement.
– Also called the Jhanda Satyagraha, it was held in Jabalpur and Nagpur in 1923.
– The news of flag hoisting in Jabalpur spread like fire in the country and after flags were hoisted at several places across the country.
– It is a campaign of peaceful civil disobedience that focused on exercising the right and freedom to hoist the nationalist flag and challenge the legitimacy of the British Rule in India through the defiance of laws prohibiting the hoisting of nationalist flags and restricting civil freedoms.
UPSC Prelims (Paper-I + Paper-II) 2021 Online Test Series
4. Severe droughts to impact 2-5% of India's GDP: UN report
Why in news?
The report titled "Global Assessment Report on Disaster Risk Reduction: Special Report on Drought 2021" was published on June 18, 2021 by UNDRR (United Nations Office for Disaster Risk Reduction).
Key points are:
– It will be a part of discussions at vital UN climate talks called Cop26, scheduled to take place in Glasgow in November 2021.
– As per the report, Drought is a hidden global crisis that can become "the next pandemic" if no urgent action is taken on water & land management and tackling climate emergency.
– About 1.5 billion people are directly affected by drought this century.
– Economic cost was roughly estimated at $124bn. However, True cost is likely to be many times higher as these estimates do not include much impact in developing countries.
– Most of the world will be with water stress in the next few years and demand will outstrip the water supply during certain periods.
– Report highlights, drought is now widespread and by end of this century, most of the countries will experience it in some form.
– Report highlights that, even the developed countries are not immune to drought. US, Australia, and southern Europe have experienced drought in the recent past.
– Drought costs more than US dollar 6 billion a year in the US while euro 9 billion in the EU. As per the report, Population growth is also exposing more people to the impacts of drought in many regions.
– Changing rainfall patterns because of climate breakdown are the key drivers of drought. However, the report identifies inefficient use of water resources, degradation of land under intensive agriculture, and poor farming practices also play a crucial role.
– Deforestation, overuse of fertilisers & pesticides, overgrazing & over-extraction of water for farming are some other factors.
Daily Gist of 'The Hindu', 'PIB', 'Indian Express' and Other Newspapers: 18 June, 2021
5. Children and Digital Dumpsites report
Why in news?
The World Health Organization (WHO) in its recent report "Children and Digital Dumpsites" has underlined the risk that children working in informal processing are facing due to discarded electronic devices or e-waste.
Key points are:
– This report summarizes the latest scientific knowledge on the links between informal e-waste recycling activities and health outcomes in children.
– As many as 18 million children and adolescents and 12.9 million women, including an unknown number of women of childbearing age, may be at risk from adverse health outcomes linked to e-waste recycling.
– The report is intended to increase awareness and knowledge among health professionals of the dangers that e-waste recycling poses to the health of future generations and is a call to action to reduce children's exposure to harmful e-waste activities.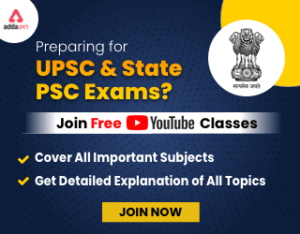 Get free video for UPSC CSE preparation and make your dream of becoming an IAS/IPS/IRS a reality
6. Government to Reduce Road Accident Deaths by 50%
Why in news?
Minister for Road Transport and Highways and Micro, Small and Medium Enterprises, Nitin Gadkari on Thursday (17 June, 2021) said that the Centre's target is to reduce road accident deaths by 50 percent by the year 2024.
Key points are:
– Addressing the virtual session on 'Role of Corporates in Arresting Road Fatalities' organised by FICCI, Gadkari emphasised the need for identification of 'black spot' in every state, district, and city.
– The Minister said that the World Bank and ADB have already sanctioned a scheme by which the Government is allocating Rs.14,000 crores for states, NHAI, and other stakeholders to remove black spots.
– The Minister further stated that his Ministry is striving hard to reduce the road accident deaths by restructuring and strengthening four 'E' of road safety, which are, Engineering (including road and automobile engineering), Economy, Enforcement, and Education.