Daily news will speed up the preparation for the Civil Services Examination and it also plays a crucial role to grasp the current affairs topic comprehensively. Here we have covered most of the topics related to various categories including National, International, Sports, Science and Technology, and so on.
Visva Bharati's 100 years
– Union Home Minister Shri Amit Shah has said that Gurudev Rabindranath Tagore, Visva Bharati and Shantiniketan have always been centers of attraction in India and abroad.
– Addressing the faculty, students and intellectuals at Visva Bharati University at Shantiniketan in West Bengal on 20 December, 2020, Amit Shah said that whether it be the new ideas in the country's cultural heritage, art and tradition, or the freedom struggle, Bengal has been 50 years ahead of the times than other parts of the country in every aspect.
– The Union Home Minister said that Visva Bharati is going to complete its 100 years. There must have been some ideas at the time when it was founded, and now, on the completion of 100 years, it should be an effort to renew Gurudev Rabindranath Tagore's ideas from this institution.
– He said that Shantiniketan and Visva Bharati have contributed to the framework of the education system in the country.
– Shri Amit Shah said that this journeythat started from a Brahmacharya Ashram in 1901 has contributed a lot to the Cultural Heritage of India. He said that Gurudev said that the purpose of education is to make the person fearless by thinking beyond all limits of narrowness.
– Viswa Bharti's journey will be considered successful only if the ideas emanating from here will change our education system as per the mantra given by Gurudev Ravindra Nath Tagore.
– He also said that the purpose of education is to groom personalities who will break free of luxurious life, attachment and all kinds of social bindings in search of peace and cultivate such minds whose quest to know the truth never stops.
– The Union Home Minister said that the Visva Bharati has given the nation several people who have excelled in various fields.
– In the hundredth year of Visva-Bharati, we should take a pledge that this tradition will not stop and after 50 years, when we will celebrate the 150th anniversary of Visva Bharati,  we should aim to nurture at least ten people who excel in various fields and instil Gurudev Tagore's ideas across the country and make them a part of life and society.
Indian Information Service
– Madhav Krishna Pardhi, a retired Indian Information Service officer celebrated his 100th birthday on 18 December, 2020. Poet, journalist, storyteller, actor and critic, he served in the Indian Information Service from 1950 to 1978.
– M. K. Pardhi was born in a humble family at Savner in Maharashtra. He started his career as a journalist at a Marathi newspaper Navshakti. He proudly remembers his days when he reported on the "Quit India" movement led by Mahatma Gandhi.
– In 1945, when Prabhakar Padhye was the editor of Navshakti, Shri Pardhi worked as the deputy editor for five years.
– Shri Pradhi recounts his association with the All India Radio "I spent large part of my career in the All India Radio. I joined the News Services Division of All India Radio in New Delhi in 1950. I worked in the Information and Broadcasting Ministry till my retirement.
– But my association with radio goes even beyond. I was associated with radio broadcast work since Mahatma Gandhi's 1942 Quit India movement in AIR Mumbai, where I also worked as casual reporter and occasionally as a poet."
8th producing Basin of India – Bengal Basin
– Bolstering efforts to meet one of the vital essentials- the energy need for AtmaNirbhar Bharat, Dharmendra Pradhan, Minister for Petroleum & Natural Gas and Steel on 20 December, 2020 dedicated the Bengal Basin, the 8th producing basin of India, to the nation.
– Shri Dharmendra Pradhan, while dedicating the Asokenagar discovery to the nation, said that the discovery would play a role for India's energy security.
–  He stated that the discovery would definitely add to our commitment towards Hon'ble Prime Minister Narendra Modi's clarion call for reducing oil import dependence.
– Shri Pradhan congratulated ONGC and said that with this discovery, around seven decades of relentless endeavours  by scientists and engineers of India have borne fruits, giving a new hope for robust development of West Bengal. Bengal Basin finally looks set to find a place on the oil & gas map of the world, he added.
– ONGC took a major step by commencing oil production from the well Asokenagar-1, Bengal Basin in 24 Paragana district. The well Asoknagar-1 was completed as an oil producer under Early-Monetization Plan issued by Government of India.
– This makes ONGC having discovered and put to production seven out of the eight producing basins of India covering 83 percent of established oil & gas reserves. ONGC is India's largest oil and gas producer contributing 72 percent of the country's hydrocarbon production.
6th International Science Film Festival of India (ISFFI)
– 6th International Science Film Festival of India (ISFFI) as a part of IISF – India International Science Festival, from December 22nd to 25th, 2020.
– ISFFI seeks to promote science popularization among citizens and aims at attracting talented young science filmmakers and science enthusiasts.
– This year, a record 632 science documentaries, short films, animation videos received from 60 countries.
– Internationally acclaimed and awards winning foreign and Indian films on science, health and environment were screened via online platform.
– A competition for Indian and International professional and student film- makers were organised.
Centenary Celebrations of AMU
– Prime Minister Narendra Modi will address the centenary celebrations of Aligarh Muslim University on 22 December, 2020 at 11 AM via video conferencing. Prime Minister will also release a postal stamp during the event.
– Chancellor of the University His Holiness Syedna Mufaddal Saifudin and Union Education Minister Shri Ramesh Pokhriyal Nishank will also be present on the occasion.
About AMU
– AMU became a University in 1920, through an Act of Indian Legislative Council by elevating the Mohammedan Anglo Oriental (MAO) College to the status of a Central University.
– MAO College was set up in 1877 by Sir Syed Ahmad Khan. The University has a campus spread over 467.6 hectares of land in the city of Aligarh, Uttar Pradesh.
– It also has three off-campus centres in Malappuram (Kerala), Murshidabad-Jangipur (West Bengal) and Kishanganj (Bihar).
Intentional genomic alteration (IGA) and GalSafe pigs
– The US Food and Drug Administration (FDA) approved a first-of-its-kind intentional genomic alteration (IGA) in a line of domestic pigs referred to as GalSafe pigs.
– These pigs may be used for food and human therapeutics. This will be the first time that the regulator has approved an animal biotechnology product for both food and biomedical purposes.
UPSC 2021 Online Coaching Classes | Bilingual GS Foundation Batch
About Intentional genomic alteration
– Intentional genomic alteration in animal's means making specific changes to the genome of the organism using modern molecular technologies that are popularly referred to as "genome editing" or "genetic engineering".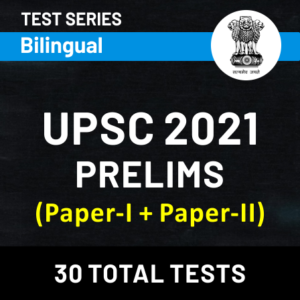 Aiming for UPSC CSE 2021? Get the best test series for sure selection: Click Here
– Such changes in the DNA sequence of an animal may be carried out for research purposes, to produce healthier meat for human consumption and to study disease resistance in animals among other reasons.
'Christmas Star' conjunction of Saturn and Jupiter
– After nearly 400 years, Saturn and Jupiter the two largest planets in our solar system will be brought closest in the night sky by an astronomical event called the "great conjunction" and popularly referred to as the "Christmas Star".
About "Great Conjunction"
– A conjunction is not unique to Saturn and Jupiter however, it is the name given to any event where planets or asteroids appear to be very close together in the sky when viewed from the Earth.
– Astronomers use the word "great" for the conjunction of Jupiter and Saturn because of the planets' sizes.
– The "Great Conjunction" happens once in about 20 years because of the time each of the planets take to orbit around the Sun.