Daily news will speed up the preparation for the Civil Services Examination and it also plays a crucial role to grasp the current affairs topic comprehensively. Here we have covered most of the topics related to various categories including National, International, Sports, Science and Technology, and so on.
1. 125th birth anniversary year of Netaji Subhas Chandra Bose
– The Minister of Culture and Tourism Prahlad Singh Patel announced that the year-long celebrations to commemorate 125th birth anniversary year of Netaji Subhas Chandra Bose will formally commence on 23rd January, 2021.
– Prime Minister Narendra Modi will preside over the inaugural event of the celebrations being held at  Kolkata, the Minister disclosed while addressing media persons in New Delhi.
– The Government has decided to celebrate  23rd January as PARAKRAM DIWAS every year and a Gazette Notification to this effect has been issued on 19 January, 2021.
– The 125th Birth Anniversary year of Netaji Subhas Chandra Bose will be celebrated in a befitting manner at national and international level.
–  He said that a High-Level Committee, headed by Prime Minister Narendra Modi, has been constituted for deciding the programs, and to supervise and guide the commemoration throughout the year.
– The Committee will provide guidance for the commemoration activities in Delhi, Kolkata and other places associated with Netaji and Azad Hind Fauj, both in India as well as overseas.
– The inaugural function of the commemoration will be held at Victoria Memorial in Kolkata on 23rd January 2021 presided over by the Prime Minister.
–  A permanent exhibition on Netaji and a Projection Mapping Show will be inaugurated on the occasion.
– A cultural program "AmraNutonJouboneriDoot" will also be held based on the theme of Netaji.
– Shri Patel said "a commemorative coin and postage stamp will also be released on this day. An International Conference 'Re-visiting the legacy of Netaji Subhash in the 21st century' and an Artists' Camp is being organized at National Library, Kolkata on the same day."
– The Ministry of Culture will also be organising a programme at Netaji's birthplace in Cuttack, Orissa. Another programme is also being organisedatHaripura in Gujarat which also has a symbolic association with Netaji.
UPSC 2021 Online Coaching Classes | Bilingual GS Foundation Batch
2. 'Jal Utsav'
– Damhedi village of Anuppur District of Madhya Pradesh celebrated 'Jal Utsav' to welcome tap water connections in their households on 15th January, 2021.
– The village was decked up with rangolis and flower decorations & villagers were in their finest clothes & tribal accessories.
– The festivities included tribal songs, dance & music which filled the whole atmosphere with the spirit of joy. The village which mostly comprises of tribal population has suffered paucity of potable water in their area since ever.
– Jal Jeevan Mission (JJM), the flagship programme of Union Government is ensuring safe drinking water to every rural household of the country.
– Jal Jeevan Mission envisages the adoption of a participatory approach for ensuring safe and sustainable rural water supply for every household.
– In this light, Madhya Pradesh Jal Nigam is implementing 58 Multi Village Schemes (MVS) in about 6,896 villages in 34 districts to ensure the availability of water for drinking and other domestic purposes throughout the year.
– To take the mission forward, Damhedi -1 Multi Village Rural Water Scheme in Pushprajgarh block became functional on 15th January, 2021. The MVS is located in Anuppur district, which consists of 74 villages.
Daily Gist of 'The Hindu', 'PIB', 'Indian Express' and Other Newspapers: 19 January, 2021
3. 1st National Conference of States on Logistics
– Union Minister of Railways; Commerce & Industry; Consumer Affairs and Food & Public Distribution Piyush Goyal said that National Logistics Policy, which is under consultation, along with the National Logistics Council and State Logistics Coordination Committee, will work as a template for better coordination and integrated development for logistics centre.
– Addressing the 1st National Conference of States on Logistics, he said that Logistics team in the Ministry of Commerce and Industry is trying to integrate various means of transport, documentation & stakeholders through technology platforms, into a much-simplified way of working, which will enhance the Ease of Doing Business.
–  The Minister said that Logistics is all about 5R's: Getting the Right product – In the Right condition – At the Right place – At the Right time – To the Right customer.
Daily Gist of 'The Hindu', 'PIB', 'Indian Express' and Other Newspapers: 18 January, 2021
4. Quantum Computing Applications Lab
– The Ministry of Electronics and Information Technology (MeitY) in India will establish a Quantum Computing Applications Lab in the country, in collaboration with AWS, to accelerate quantum computing-led research and development and enable new scientific discoveries.
– The MeitY Quantum Computing Applications Lab will provide quantum computing as a service to government ministries and departments, researchers, scientists, academia, and developers, to enable advances in areas such as manufacturing, healthcare, agriculture, and aerospace engineering.
– AWS will provide hosting with technical and programmatic support for the Lab. This MeitYinitiative will provide scientific, academic, and developer communities access to a quantum computing development environment aligned with the government's science and technology priorities.
About Quantum computing
– Quantum computing is an emerging field that harnesses the laws of quantum mechanics to build powerful tools to process information.
–  It has the potential to solve computational problems that are beyond the reach of classical computers and lead to new breakthroughs that can transform chemical engineering, material science, drug discovery, financial portfolio optimization, machine learning, and much more.
Daily Gist of 'The Hindu', 'PIB', 'Indian Express' and Other Newspapers: 16 January, 2021
5. 6th India-Nepal Joint Commission Meet
– The 6th India-Nepal Joint Commission meeting was held recently in which Nepal raised the Kalapani boundary dispute with India.
– In several areas, both the nation discussed cooperation including power, oil and gas, water resources, capacity building and tourism among others.
– At the Joint Commission level, India distanced itself from discussing the matter as there is a dedicated Foreign Secretary-level mechanism to discuss boundary disputes.
– To fight with COVID-19 pandemic, Nepal's requirement for vaccines was discussed as it has approved the Serum Institute of India's (SII) Covishield vaccine.
– Both the delegations reviewed the development partnership and discussed the benefit of the Integrated Check Posts (ICP) at Birgunj and Biratnagar (Nepal).
– Third and Fourth ICP at Nepalgunj and Bhairahawa respectively to be started.
– India to build two cultural heritage projects in Nepal on the 'Pashupatinath Riverfront Development' and the 'Bhandarkhal Garden Restoration in Patan Durbar' through grant assistance.
– Nepal's Foreign Minister also delivered a speech in the Indian Council of World Affairs (ICWA).
Daily Gist of 'The Hindu', 'PIB', 'Indian Express' and Other Newspapers: 15 January, 2021
6. Bad Bank
– The Governor of the Reserve Bank of India (RBI) recently agreed to look at a proposal for creating a Bad Bank.
About Bad Bank
– A bad bank conveys the impression that it will function as a bank but has bad assets to start with.
– A bad bank technically is an Asset Reconstruction Company (ARC) or an Asset Management Company (AMC) that takes over the bad loans of commercial banks, manages them and finally recovers the money over a period of time.
– The bad bank is not involved in lending and taking deposits, but helps commercial banks clean up their balance sheets and resolve bad loans.
– US-based Mellon Bank created the first bad bank in 1988, after which the concept has been implemented in other countries including Sweden, Finland, France and Germany.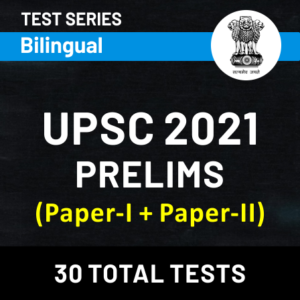 Aiming for UPSC CSE 2021? Get the best test series for sure selection: Click Here
7. Limited Liability Partnership (LLP)
– Government to amend LLP Act to spur ease of business.
– Under the Limited Liability Partnership (LLP) Act, changes proposed are decriminalising various offences and permitting LLPs to issue non-convertible debentures.
About Limited Liability Partnership (LLP)
– A Limited Liability Partnership (LLP) is a partnership in which some or all partners have limited liability. It, therefore, exhibits elements of partnerships and corporations.
– In an LLP, one partner is not responsible or liable for another partner's misconduct or negligence.
– Every LLP shall have at least two designated partners being individuals, at least one of them being resident in India and all the partners shall be the agent of the Limited Liability Partnership but not of other partners.
Daily Gist of 'The Hindu', 'PIB', 'Indian Express' and Other Newspapers: 14 January, 2021
8. Desert Knight-21
– It is a bilateral Air exercise held between the Indian Air Force and French Air and Space Force (Armée de l'Air et de l'Espace).
– The latest edition will be held at Air Force Station Jodhpur.
Daily Gist of 'The Hindu', 'PIB', 'Indian Express' and Other Newspapers: 12 January, 2021
9. Rooftop Solar Scheme
– The Ministry of New and Renewable Energy (MNRE) has recently released an advisory on the rooftop solar scheme.
– Its objective is to generate solar power by installing solar panels on the roof of the houses, the Ministry of New and Renewable Energy is implementing the Grid-connected Rooftop Solar Scheme (Phase II).
– The aims of Grid-Connected Rooftop Solar Scheme (Phase II) is to achieve a cumulative capacity of 40,000 MW from Rooftop Solar Projects by the year 2022.
– In a grid-connected rooftop or small Solar Photovoltaic (SPV) system, the DC power generated from the SPV panel is converted to AC power using the power conditioning unit and is fed to the grid.
IAS Prelims Mock-Test 2021 – Set 94, 19 January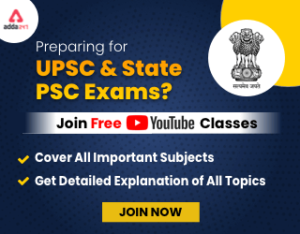 Join UPSC & State PSC Channel ? Click Here