Daily news will speed up the preparation for the Civil Services Examination and it also plays a crucial role to grasp the current affairs topic comprehensively. Here we have covered most of the topics related to various categories including National, International, Sports, Science and Technology, and so on.
1. Report on UDISE 2019-20 for School Education
Why in news?
Education Minister Ramesh Pokhriyal 'Nishank' on 1 July, 2021 released the Report on United Information System for Education Plus (UDISE) 2019-20 for School Education in India.
Key points are:
– As per the report, Gross Enrolment Ratio at all levels of school education has improved in 2019-20 compared to 2018-19.
– Pupil-Teacher Ratio has also improved at all levels of school education.
– Enrolment of girls from primary to higher secondary has increased substantially by over 14 lakh in 2019-20 as compared to 2018-19.
– Between 2012-13 and 2019-20, the Gender Parity Index at both Secondary and Higher Secondary levels have improved.
– Enrolment of Divyang students has increased by over 6.5 per cent over 2018-19.
– The UDISE report shows a remarkable improvement in the number of schools with functional electricity, with functional computers, internet facility in 2019-20 over the previous year.
– Another major improvement is seen in the number of schools with hand wash facility. In year 2019-20, more than 90 per cent schools in India had hand wash facility as compared to around 36 per cent in 2012-13.
For more details Click Here
2. Covishield: Seven EU countries approve India's Covid vaccines
Why in news?
Seven EU countries have approved India's vaccines for arriving travellers.
Key points are:
– Austria, Germany, Slovenia, Greece, Iceland, Ireland and Spain are among the countries allowing travel by people who have taken Covishield vaccines, the sources said.
– The EU's Digital Covid certificate or 'Green Pass' is coming into effect on Thursday (8 July, 2021) with an aim to facilitate free movement during the COVID-19 pandemic.
– The individual member states have the flexibility to also accept vaccines that have been authorised at the national level or those recognised by the World Health Organisation (WHO).
– India has also conveyed to the EU member states that it will adopt a policy of reciprocity and exempt European nationals holding the 'Green Pass' from mandatory quarantine in the country provided its request to recognise Covishield and Covaxin vaccines is heeded to.
– Under this framework, persons who have taken vaccines authorised by the European Medicines Agency (EMA) will be exempted from travel restrictions within the EU region.
– The sources said the genuineness of such vaccination certification can be authenticated on the CoWIN portal.
–  EU Ambassador to India Ugo Astuto has clarified that there is no ban in the European Union on the Covishield vaccine produced by the Serum Institute of India (SII) and developed by AstraZeneca and Oxford University.
PM Formalization of Micro Food Processing Enterprises (PM-FME)
3. Global Cybersecurity Index
Why in news?
Recently, India has ranked tenth (10th) in Global Cybersecurity Index (GCI) 2020 by ITU (International Telecommunication Union) by moving up 37 places.
Key points are:
– The affirmation came just ahead of the sixth anniversary of Digital India on 1st July.
– The US topped (1st), followed by the UK (United Kingdom) and Saudi Arabia tied on the second position together. Estonia was ranked third (3rd) in the index.
– ndia scored a total of 97.5 points from a possible maximum of 100 points, to make it to the tenth position worldwide in the GCI 2020. India secured the fourth position in the Asia Pacific region.
– India is emerging as a global IT superpower, asserting its digital sovereignty with firm measures to safeguard data privacy and online rights of citizens.
– The result shows substantial overall improvement and strengthening under all parameters of the cybersecurity domain.
– On the basis of performance on five parameters of cybersecurity, which are, Legal measures, technical measures, organisational measures, capacity development, and cooperation the performance is then aggregated into an overall score.
India- European Union Relations
4. Andhra Pradesh unveils new IT policy for 2021-24
Why in news?
Recently, the Andhra Pradesh government came out with the new 'AP Information Technology Policy 2021-24' that is expected to generate more than 55,000 jobs over the next three years.
Key points are:
– For this purpose, a robust and holistic business environment would be created and the IT, Electronics and Communications Department would be transformed into a revenue centre to achieve self-sustenance.
– The State Cabinet, chaired by Chief Minister Y S Jagan Mohan Reddy, approved the new policy, which is also expected to create 1.65 lakh indirect employment thereby ensuring a holistic eco system development.
– The policy would be in force till March 31, 2024.
– The State would earn a revenue of Rs 783 crore over 10 years in the form of various taxes, while the direct employment alone is expected to infuse over Rs 2,200 crore every year, leading to the overall growth of the economy through multiplier effect, according to the policy note.
– It said the new IT Policy links incentive disbursement to realisation of committed direct employment ensuring transparent and effective utilisation of public funds.
– In a shift from the previous IT policy, the new one offers end-to-end support for startups like plug and play office space, access to investors, mentors, talent pool, funds through venture capitals, private equity firms and other commonly shared services on a variable chargeable basis, the note said.
– The government would establish incubation centers and conduct hackathons and workshops for startups.
– The government would establish an IT Emerging Technologies Research University in Visakhapatnam to develop the State as the leading contributor to the national talent pool in IT and cutting-edge emerging technologies.
– The university would focus on applied research in use of emerging technologies in areas of interest to the State.
– Digital libraries and workplaces are proposed to be set up at the grama panchayat-level with access to high-speed Internet, six workstations and essential software.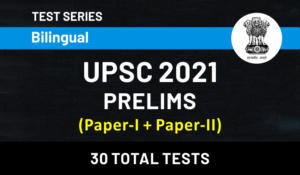 UPSC Prelims (Paper-I + Paper-II) 2021 Online Test Series
5. Govt. gives nod for Cipla to import Moderna's vaccine
Why in news?
The Drugs Controller General of India (DCGI) has granted permission to Mumbai-based pharma major Cipla to import Moderna's COVID-19 vaccine, making it the fourth vaccine in the country to be given the emergency use authorisation (EUA).
Key points are:
– Currently, India has made available three COVID vaccines — Covaxin, Covishield and Sputnik.
– The vaccine, mRNA-1273, manufactured by Moderna TX, Inc., is a two-dose vaccine with the shots to be given 28 days apart.
– Messenger RNA vaccines, also called mRNA vaccines, are a new vaccine technology platform.
– The mRNA vaccines teach human cells how to make a protein, or even just a piece of a protein of the virus, triggering an immune response inside human bodies.
– The benefit of mRNA vaccines, like all vaccines, is that those vaccinated gain protection without ever having to risk the serious consequences of getting sick with Covid-19.
– Vaccines and medicines, and even diagnostic tests and medical devices, require the approval of a regulatory authority before they can be administered.
– In India, the regulatory authority is the Central Drugs Standard Control Organisation (CDSCO).
– For vaccines and medicines, approval is granted after an assessment of their safety and effectiveness, based on data from trials.
– India does not have a term like the EUA as in the US or UK in its regulatory processes. But in the New Drugs and Clinical Trials Rules, 2019, there are provisions for pharmaceutical companies to get approvals for clinical trials for new drugs or vaccines in India.
– When there is a declared emergency, the regulator, in India's case the DCGI, can take a call whether it is worth releasing a drug or vaccine that is not fully tested for efficacy and safety.
– If there is evidence to suggest it may benefit patients, then the regulator is well within its rights to issue an emergency use authorisation to a medical product to make it widely available for use.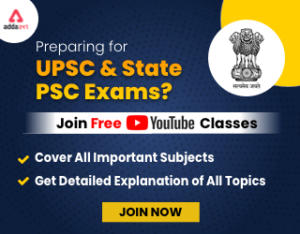 Get free video for UPSC CSE preparation and make your dream of becoming an IAS/IPS/IRS a reality
BharatNet Project
Why in news?
Recently, the Union Cabinet approved a Viability Gap Funding support of up to Rs. 19,041 crore (Out of the total expense of Rs. 29,430 crore) for the implementation of the BharatNet project through Public-Private Partnership model.
Key points are:
– It is the world's largest rural broadband connectivity programme using Optical fibre. And also a flagship mission implemented by Bharat Broadband Network Ltd. (BBNL).
– BBNL is a Special Purpose Vehicle (SPV) set up by the Government of India under the Companies Act, 1956 with an authorized capital of Rs 1000 crore.
– It is a highly scalable network infrastructure accessible on a non-discriminatory basis, to provide on demand, affordable broadband connectivity of 2 Mbps to 20 Mbps for all households and on demand capacity to all institutions, to realise the vision of Digital India, in partnership with States and the private sector.
– It is being implemented by the Department of Telecommunication under the Ministry of Communications.
– National Optical Fibre Network (NOFN) which was launched in October 2011 was renamed as Bharat Net Project in 2015.
– NOFN was envisaged as an information superhighway through the creation of a robust middle-mile infrastructure for reaching broadband connectivity to Gram Panchayats.
– In 2019, the Ministry of Communications also launched the 'National Broadband Mission' to facilitate universal and equitable access to broadband services across the country.
– The entire project is being funded by Universal service Obligation Fund (USOF), which was set up for improving telecom services in rural and remote areas of the country.
– The objective is to facilitate the delivery of e-governance, e-health, e-education, e-banking, Internet and other services to rural India.