Daily news will speed up the preparation for the Civil Services Examination and it also plays a crucial role to grasp the current affairs topic comprehensively. Here we have covered most of the topics related to various categories including National, International, Sports, Science and Technology, and so on.
1. Milkha Singh passes away
Why in news?
Indian sprint legend Milkha Singh, 91, succumbed to post covid-19 complications Friday (18 June, 2021) night after a month-long battle with the virus.
Key points are:
– The 1958 Commonwealth Games champion and 1960 Rome Olympian had tested positive for the virus on May 20 and was admitted to a private hospital in Mohali on May 24.
– Singh had been discharged on May 30 before he was admitted to the Covid ward at the Nehru Hospital Extension at PGIMER on June 3 due to dipping oxygen levels.
– The former Indian athlete had tested negative on Thursday earlier this week and was shifted to the medical ICU.
– Singh, born in Gobindpura – in present day Pakistan – was the first Indian track and field athlete to win gold in the then British Empire and Commonwealth Games in Cardiff in 1958.
– He remained the only one for more than 50 years before discus thrower Krishna Poonia won gold at the 2010 CWG in Delhi. Singh had beaten Malcolm Spence of South Africa with a timing of 46.6 seconds in the Scottish city.
– Singh's then-national record timing of 45.6 seconds, set in Rome, was broken by Paramjeet Singh in 1998.
– Singh is survived by three daughters – Mona Singh, Aleeza Grover and Sonia Sanwalka as well as son Jeev Milkha Singh.
– Golfer Jeev, a 14-time international winner, is a Padma Shri awardee like his father and had been coordinating with the medical staff at PGIMER along with elder sister Dr Mona Singh since last month.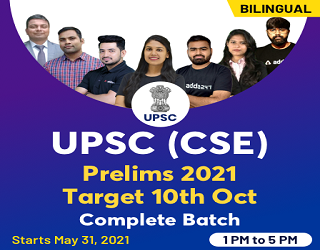 For more details Click Here
2. MOU signed between India and Bhutan
Why in news?
India and Bhutan today inked an MoU for developing cooperation between two countries in the area of environment.
Key points are:
– The MoU was signed virtually by Minister of Environment, Forest and Climate Change Prakash Javadekar from the Indian side and Minister of Foreign Affairs and Chairperson of the National Environment Commission Lyonpo Dr. Tandi Dorji from the Bhutanese side.
– The MoU will open new vistas of bilateral co-operation in the area of climate change, waste management etc.
– The MoU is a platform to further enhance Indian and Bhutanese partnership and support, exchange best practices in areas like prevention of Air Pollution, Waste Management, Chemical Management, Climate Change, etc.
– It also provides the possibility to have joint projects in areas of mutual interest.
– The MoU will also strengthen technological, scientific and management capabilities and expand the areas of cooperation in the field of environment to promote a mutually beneficial partnership between the two countries.
Daily Gist of 'The Hindu', 'PIB', 'Indian Express' and Other Newspapers: 18 June, 2021
3. Quality Council of India (QCI) launches Indian Certification of Medical Devices (ICMED) Plus Scheme;
Why in news?
Quality Council of India (QCI) and Association of Indian Manufacturers of Medical Devices (AiMeD) have launched "Indian Certification of Medical Devices Plus (ICMED) Scheme".
Key points are:
– About ICMED 13485 scheme ICMED scheme added further features to the ICMED Scheme that was launched in 2016 for Certification of Medical Devices. This scheme will undertake verification of quality, safety .
About ICMED 13485 scheme
– ICMED scheme added further features to the ICMED Scheme that was launched in 2016 for Certification of Medical Devices.
– This scheme will undertake verification of quality, safety and efficacy of medical devices.
– Scheme has been designed to integrate Quality Management System components and product related quality validation processes by witness testing of products with respect to the defined product standards and specifications.
– This is the first such scheme across the world in which quality management systems & product certification standards are integrated with regulatory requirements.
– It will be an end-to-end quality assurance scheme for medical devices sector in India and much-needed institutional mechanism to assure product quality and safety.
4. Neutrinos
Why in news?
Scientists have shown that the geometry of space-time can cause neutrinos to oscillate.
Key points are:
About Neutrinos
– Detected for the first time in 1959, neutrinos are the second most abundant particles in the world, after photons, or the light particle.
– Neutrinos are mysterious particles, produced copiously in nuclear reactions in the Sun, stars, and elsewhere.
– They also "oscillate"– meaning that different types of neutrinos change into one another.
– Probing of oscillations of neutrinos and their relations with mass are crucial in studying the origin of the universe.
– Neutrinos are created by various radioactive decays; during a supernova, by cosmic rays striking atoms etc.
UPSC Prelims (Paper-I + Paper-II) 2021 Online Test Series
5. World Competitiveness Index 2021
Why in news?
According to the World Competitiveness Yearbook (WCY), India maintained 43rd rank on the annual World Competitiveness Index.
Key points are:
– The World Competitiveness Index is a comprehensive annual report and worldwide reference point on the competitiveness of countries.
– Published by: WCY was first published in 1989 and is compiled by the Institute for Management Development (IMD).
– nIn 2021, the IMD examined the impact of Covid-19 on economies around the world.
– It provides extensive coverage of 64 economies.
– India's strengths lie in investments in telecoms (1st), mobile telephone costs (1st), ICT services exports (3rd), remuneration in services professions (4th) and terms of trade index (5th).
– India's performance is the worst in sub-indices such as broadband subscribers (64th), exposure to particulate pollution (64th), human development index (64th), GDP per capita (63rd) and foreign currency reserves per capita (62nd) among others.
– The top-performing Asian economies are, in order, Singapore (5th), Hong Kong (7th), Taiwan (8th) and China (16th). Singapore was 1st in the 2020 World Competitiveness Index.
– The UAE and the USA remain in their same spots as last year (9th and 10th, respectively).
– Among the BRICS nations, India ranked second (43rd) after China (16th), followed by Russia (45th), Brazil (57th) and South Africa (62nd).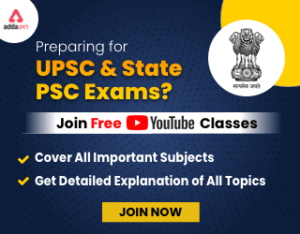 Get free video for UPSC CSE preparation and make your dream of becoming an IAS/IPS/IRS a reality
6. Inland Vessel Bill 2021
Why in news?
Recently, the Union Cabinet approved the Inland Vessels Bill, 2021, which will replace the Inland Vessels Act, 1917 after passing in Parliament. The Bill will regulate safety, security and registration of inland vessels.
Key points are:
– A key feature of the Bill is a unified law for the entire country, instead of separate rules framed by the States.
– The certificate of registration granted under the proposed law will be deemed to be valid in all States and Union Territories, and there will be no need to seek separate permissions from the States.
– The Bill provides for a central database for recording the details of vessel, vessel registration, crew on an electronic portal.
– All non-mechanically propelled vessels will also have to be enrolled at the district, taluk or panchayat or village level.
– It enlarges the definition of 'inland waters', by including tidal water limit and national waterways declared by the Central Government.
– It also deals with pollution control measures of Inland Vessels. This Bill directs the Central Government to designate a list of chemicals, substances, etc. as pollutants.
IAS Prelims Mock-Test 2021 – Set 172, 18 June