Daily news will speed up the preparation for the Civil Services Examination and it also plays a crucial role to grasp the current affairs topic comprehensively. Here we have covered most of the topics related to various categories including National, International, Sports, Science and Technology, and so on.
1. Motor Bike Ambulance 'Rakshita'
– Institute of Nuclear Medicine and Allied Sciences (INMAS), Delhi based DRDO laboratory, handed over Rakshita, a bike-based casualty transport emergency vehicle to Central Reserve Police Force (CRPF)  \ in a ceremony held at CRPF HQ in New Delhi on 18 January 2021.
– DS & DG (LS), DRDO, Dr AK Singh handed over the model of Rakshita to DG CRPF, Dr AP Maheshwari, followed by the flagging off the contingent of 21 bikes on the occasion.
– The bike ambulance will help in overcoming the problems faced by Indian security forces and emergency healthcare providers.
– It will provide life-saving aid for the evacuation of injured patients from low-intensity conflict areas.
– This will be handy in the congested streets and remote locations, where access through ambulance is difficult and time-consuming.
– The bike can respond to a medical emergency need of patients faster than a four-wheeler due to its functionality and integrated emergency medical support system.
– Rakshita is fitted with a customized reclining Casualty Evacuation Seat (CES), which can be fitted in and taken out as per requirement.
– Other major features are the head immobilizer, safety harness jacket, hand and foot straps for safety, adjustable footrest, physiological parameter measuring equipment with wireless monitoring capability and auto warning system for the driver.
– The vital parameters of the patient can be monitored on the dashboard-mounted LCD. It is also equipped with air splint, medical and oxygen kit for on-spot medical care.
– This bike ambulance is useful not only for the paramilitary and military forces but has potential civil applications too.
UPSC 2021 Online Coaching Classes | Bilingual GS Foundation Batch
2. Russia Pulls Out Of Open Skies Treaty
– Russia pulled out of the Open Skies Treaty (OST) citing the earlier withdrawal of the USA from the treaty recently.
– As per Russia, provisions of the pact allows unarmed surveillance flights over member countries had been seriously compromised by the withdrawal of the United States.
– This move was made when the USA pulled out of the Open Skies Treaty in November 2020, arguing that Russian violations made it untenable for the United States to remain a party.
– Reasons for USA withdrawal are Russia's continuous non-compliance, OST misused to claim Ukrainian region, risk to critical infrastructures, etc.
– Reasons for Russia Withdrawal are USA limiting OST and no assurance from NATO members.
Daily Gist of 'The Hindu', 'PIB', 'Indian Express' and Other Newspapers: 18 January, 2021
3. 47th G7 Summit
– Indian Prime Minister has been invited by the United Kingdom as a guest to attend the 47th G7 summit that is scheduled to be held in June 2021.
– Apart from India, Australia and South Korea are also invited to participate in the proceedings of the summit as "guest countries".
– The UK was the first P5 member to support a permanent UN Security Council seat for India and the first G7 member to invite India to a G7 Summit in 2005.
The proposed summit will be the first in-person G-7 summit in almost two years.
– The objective behind the summit is to unite leading democracies to help the world build back better from the coronavirus and create a greener, more prosperous future.
Daily Gist of 'The Hindu', 'PIB', 'Indian Express' and Other Newspapers: 16 January, 2021
4. 'Difficult four' countries
– The difficult four countries are Russia, Turkey, Saudi Arabia and India.
– The classification has been made by Chatham House, the century-old UK-based policy institute also known as the Royal Institute of International Affairs.
– Chatham House has published a report proposing a blueprint for Britain's future foreign policy after Brexit. Titled "Global Britain, Global Broker", the report sketches a bold path ahead for the UK.
– The report notes how "the overt Hindu nationalism of the ruling Bharatiya Janata Party is weakening the rights of Muslims and other minority religious groups, leading to a chorus of concern that intolerant majoritarianism is replacing the vision of a secular, democratic India bequeathed by Nehru".
– India is a reluctant supporter of liberal democracy. It is "ambivalent" about human rights abuses within other states, and possesses "a long and consistent record of resisting being corralled into a 'Western camp'".
Daily Gist of 'The Hindu', 'PIB', 'Indian Express' and Other Newspapers: 15 January, 2021
5. 5G and how is India prepared to adapt this technology
– The Department of Telecommunications (DoT) has sought inputs from Telcos and other industry experts on the sale and use of radiofrequency spectrum over the next 10 years, including the 5G bands.
– 5G is the next generation of mobile broadband that will eventually replace, or at least augment 4G LTE connection.
– 5G offers exponentially faster download and upload speeds.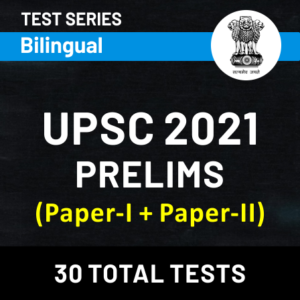 Aiming for UPSC CSE 2021? Get the best test series for sure selection: Click Here
– 5G will deliver multi-Gbps peak rates, ultra-low latency, massive capacity, and a more uniform user experience.
– All the three private telecom players, Reliance Jio Infocomm, Bharti Airtel and Vi have been urging the DoT to lay out a clear road map of spectrum allocation and 5G frequency bands so that they would be able to plan the rollout of their services accordingly.
– One big hurdle, however, is the lack of flow of cash and adequate capital with at least two of the three players, namely Bharti Airtel and Vodafone Idea.
– On the other hand, Reliance Jio plans to launch an indigenously built 5G network for the country as early as the second half of this year.
Daily Gist of 'The Hindu', 'PIB', 'Indian Express' and Other Newspapers: 14 January, 2021
6. K-Shaped Economic Recovery
– The latest readings of the Nomura India Normalization Index (NINI) suggested the impact of Covid-19 on Indian Economy and the K-Shaped Recovery through which the Indian Economy is recovering.
– Nomura Services India Private Limited (Nomura Holdings Inc) is a consumer services company.
– Households at the top of the pyramid are likely to have seen their incomes largely protected, and savings rates forced up during the lockdown, increasing 'fuel in the tank' to drive future consumption.
– Households at the bottom are likely to have witnessed permanent hits to jobs and incomes.
– A long-lasting period of ultra-accommodative monetary policy has led to a fall in real lending rates and spreads for corporates and households that should eventually come as lagged relief to the interest-sensitive sectors.
– An economic spread is a measure of a company's ability to make money on its capital investments.
Daily Gist of 'The Hindu', 'PIB', 'Indian Express' and Other Newspapers: 12 January, 2021
7. Rapid Blood Test to Predict Covid-19 Disease Severity
– Scientists at Washington University School of Medicine in St Louis (WUSTL) have published a paper showing that a relatively simple and rapid blood test can predict which Covid-19 patients are at highest risk of severe complications or death.
– Blood Test measures levels of mitochondrial DNA, a unique type of DNA molecule that normally resides inside the energy factories of cells.
– Mitochondrial DNA spilling out of cells and into the bloodstream is a sign that a particular type of violent cell death is taking place in the body.
– The test could serve as a way to predict disease severity as well as a tool to better design clinical trials, identifying patients who might, for example, benefit from specific investigational treatments.
– The test could serve as a way to monitor the effectiveness of new therapies. Presumably, effective treatments would lower mitochondrial DNA levels.
– The test also predicted outcomes as well as or better than existing markers of inflammation currently measured in Covid patients.
– Most other markers of inflammation measured in patients with Covid-19, including those still under investigation, are general markers of systemic inflammation, rather than inflammation specific to cell death.
– Inflammation is the body's innate response to injury or infection (including trauma, surgery, burns, and cancer).
IAS Prelims Mock-Test 2021 – Set 93, 18 January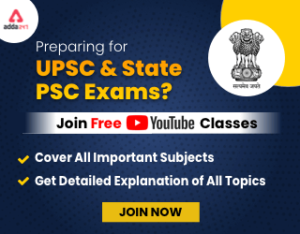 Join UPSC & State PSC Channel ? Click Here