Daily news will speed up the preparation for the Civil Services Examination and it also plays a crucial role to grasp the current affairs topic comprehensively. Here we have covered most of the topics related to various categories including National, International, Sports, Science and Technology, and so on.
1. The history of Tulu and the demand for official language status
Why in news?
Various organisations initiated a Twitter campaign demanding official language status to Tulu in Karnataka and Kerala and received an overwhelming response. More than 2.5 lakh people tweeted in support of the campaign on Sunday (13 June, 2021).
Key points are:
– Tulu is a Dravidian language spoken mainly in two coastal districts Dakshina Kannada and Udupi of Karnataka and Kasaragod district of Kerala.
– As per the 2011 Census report, there are 18,46,427 Tulu-speaking people in India.
– Robert Caldwell (1814-1891), in his book, A Comparative Grammar of the Dravidian or South-Indian Family of Languages, called Tulu "one of the most highly developed languages of the Dravidian family".
– Tulu has a rich oral literature tradition with folk-song forms like paddana, and traditional folk theatre yakshagana.
– Part XVII of the Indian constitution deals with the official languages in Articles 343 to 351.
The Constitutional provisions related to the Eighth Schedule are:
Article 344: Article 344(1) provides for the constitution of a Commission by the President on expiration of five years from the commencement of the Constitution.
Article 351: It provides for the spread of the Hindi language to develop it so that it may serve as a medium of expression for all the elements of the composite culture of India.
Assamese, Bengali, Gujarati, Hindi, Kannada, Kashmiri, Konkani, Malayalam, Manipuri, Marathi, Nepali, Oriya, Punjabi, Sanskrit, Sindhi, Tamil, Telugu, Urdu, Bodo, Santhali, Maithili and Dogri are the 22 languages presently in the eighth schedule to the Constitution.
For more details Click Here
2. UK and Australia free trade deal
Why in news?
Britain and Australia announced a free trade deal on Tuesday (15 June, 2021) which the British government hailed as an important step in building new trade relationships following its departure from the European Union.
Key points are:
– The deal is the first bilateral trade accord Britain has negotiated from scratch since leaving the EU last year.
– The government sees it as an important piece of its post-Brexit strategy to shift Britain's economic centre away from Europe and seek new opportunities in higher-growth Indo-Pacific nations.
– Britain said cars, Scotch whisky and confectionery would be cheaper to sell in Australia because of the agreement, which removes tariffs and reduces red tape.
– Australia said it was a "great win" for Australian agriculture.
– Australian Prime Minister Scott Morrison and Johnson overcame sticking points during talks after the Group of Seven advanced economies met in Britain at the weekend. Morrison attended the summit as a guest.
– Britain is Australia's eighth-largest trading partner and Australia is Britain's 20th largest, with two-way trade worth A$26.9 billion ($20.7 billion).
– "This is the most comprehensive and ambitious agreement that Australia has concluded," Morrison said.
– Prior to Britain joining the then European common market in 1973, Britain was Australia's most lucrative trading market.
– The full agreement is yet to be published. According to British official estimates, it could add 500 million pounds to the country's economic output over the long term, a small fraction for an economy worth around 2 trillion pounds.
– The bigger economic prize could be the precedent the deal sets for freer access in trade that allows Britain's services sector to export financial, legal and other professional services.
– Britain has applied to join a trans-Pacific trading bloc, of which Australia is also a member, that includes other countries where minister predict demand for digital, legal and professional services will grow rapidly.
– That deal, Comprehensive and Progressive Agreement for Trans-Pacific Partnership, is also seen as important economic counterweight to China's influence in the region.
– The deal with Australia will be scrutinised by British farmers, who fear they could be forced out of business if the deal eliminates tariffs on lamb and beef imports.
– CPTPP, also known as TPP11 or TPP-11, is a trade agreement among Australia, Brunei, Chile, Malaysia, Canada, Japan, Mexico, New Zealand, Singapore, Peru and Vietnam. It evolved from Trans-Pacific Partnership (TPP), that never entered into force because of withdrawal of United States.
Daily Gist of 'The Hindu', 'PIB', 'Indian Express' and Other Newspapers: 15 June, 2021
3. Revised Subsidy for Electric Vehicles
Why in news?
Recently, the central government has decided to increase the subsidy by 50% on electric two-wheelers under the FAME-II (Faster Adoption and Manufacturing of Electric Vehicles) scheme in view of the adoption of eco-friendly vehicles.
Key points are:
– The Centre has made a partial modification of the FAME-II, including increasing the demand incentive for electric two-wheelers to Rs. 15,000 per KWh from an earlier uniform subsidy of Rs 10,000 per KWh for all EVs, including plug-in hybrids and strong hybrids except buses.
– The government has also capped incentives for electric two-wheelers at 40% of the cost of vehicles, up from 20% earlier.
– It will bring down the prices of electric two-wheelers nearer to the IC (internal combustion engine) vehicles and remove one of the biggest blocks of the high sticker price of electric two-wheelers.
– Together with the other important factors like extremely low running cost, low maintenance and zero emission, such price levels will surely spur a substantial demand for electric two-wheelers.
About FAME-II
– FAME India is a part of the National Electric Mobility Mission (NEMM) Plan. Main thrust of FAME is to encourage electric vehicles by providing subsidies.
– NEMM intends to allow hybrid and electric vehicles to become the first choice for the purchasers so that these vehicles can replace the conventional vehicles and thus reduce liquid fuel consumption in the country from the automobile sector.
Two Phases of the Scheme:
Phase I: Started in 2015 and was completed on 31st March, 2019
Phase II: Started from April, 2019, will be completed by 31st March, 2022.
– The scheme covers Hybrid & Electric technologies like Mild Hybrid, Strong Hybrid, Plug in Hybrid & Battery Electric Vehicles.
– Monitoring Authority: Department of Heavy Industries, the Ministry of Heavy Industries and Public Enterprises.
UPSC Prelims (Paper-I + Paper-II) 2021 Online Test Series
4. AEFI Panel confirms first Death linked to Vaccines
Why in news?
National AEFI (Adverse Events Following Immunisation) panel has confirmed first death linked to covid-19 vaccine. A 68-year-old person got severe allergic reaction after he was vaccinated in March who died later.
Key points are:
– The panel was set up to study side effects of covid-19 vaccine.
– Panel confirmed, the first death was due to anaphylaxis (severe allergic reaction caused due to venom, food or medication) following vaccination.
– Panel released data for vaccinations only till first week of April and examined deaths that caused post vaccination in February, March and April.
– According to panel, reported death rate was 2.7 deaths and while hospitalisation rate was 4.8 per million vaccine doses administered. However, this does not imply that deaths or hospitalisations were caused after vaccinations. Proper investigation and causality assessments can establish any relation between both.
– Panel assessed 31 cases out of which, 18 were having inconsistent causal association to vaccination, 7 cases were indeterminate, 3 were vaccine-product related, 1 was anxiety-related reaction while 2 were unclassifiable.
– According to Panel, vaccine-product related reactions were expected. Indeterminate reactions are reactions that are occurring soon after vaccination but no clinical trial data shows that, it could have been caused due to vaccine.
– Unclassifiable events are those which have been investigated but there is not enough evidence to assign a diagnosis. Coincidental events are events reported following vaccination. However, a clear cause associated with such events has been found.
Daily Gist of 'The Hindu', 'PIB', 'Indian Express' and Other Newspapers: 14 June, 2021
5. NATO Summit
Why in news?
NATO Summit was held recently in Brussels. It brought together the leaders of all 30 Allied nations.
Key points are:
– The heads of the NATO countries said they "remain firmly committed to NATO's founding Washington Treaty, including that an attack against one Ally shall be considered an attack against us all, as enshrined in Article 5."
– It included language about updating Article 5 to include major cyberattacks, which have become a significant and growing concern.
About North Atlantic Treaty Organization (NATO)
– It is an intergovernmental military alliance. Established by Washington treaty.The treaty was signed on 4 April 1949. Its headquarter is at Brussels, Belgium.
– Headquarters of Allied Command Operations at Mons, Belgium.
– Since its founding, the admission of new member states has increased the alliance from the original 12 countries to 30. The most recent member state to be added to NATO was North Macedonia on 27 March 2020.
– NATO membership is open to "any other European state in a position to further the principles of this Treaty and to contribute to the security of the North Atlantic area."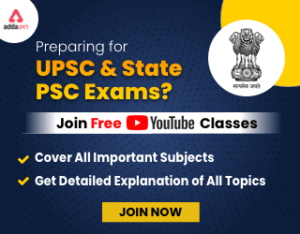 Get free video for UPSC CSE preparation and make your dream of becoming an IAS/IPS/IRS a reality
6. New Shephard rocket system by Blue Origin
Why in news?
Last week, Amazon founder and billionaire Jeff Bezos's space company called Blue Origin concluded the online auction for the first seat on New Shephard, a rocket system meant to take tourists to space. Over 7,600 people registered from 159 countries to bid for this seat, which ultimately went for a winning bid of $28 million.
Key points are:
– New Shephard has been named after astronaut Alan Shephard – the first American to go to space – and offers flights to space over 100 km above the Earth and accommodation for payloads.
– The winning bidder will get to fly aboard New Shephard along with Bezos and his brother, when it takes its first human flight on July 20, which marks the 52nd anniversary of Neil Armstrong and Buzz Aldrin's moon landing.
– New Shephard completed its seventh test launch successfully in October 2020 when it took off from Texas.
– In 2018, Blue Origin was one of the ten companies selected by NASA to conduct studies and advance technologies to collect, process and use space-based resources for missions to the Moon and Mars.
– In 2019, both signed an agreement that gives Blue Origin permission to use NASA's historic test stand, as a part of a growing number of partnerships between the space agency and the commercial space industry.
About New Shephard
– New Shephard has been named after astronaut Alan Shephard – the first American to go to space – and offers flights to space over 100 km above the Earth and accommodation for payloads.
– Essentially, it is a rocket system that has been designed to take astronauts and research payloads past the Karman line – the internationally recognized boundary of space.
– The idea is to provide easier and more cost-effective access to space meant for purposes such as academic research, corporate technology development and entrepreneurial ventures among others.
– Apart from its academic and research-oriented goal, New Shephard will also allow space tourists to experience microgravity by taking them 100 km above the Earth.