Daily Important News will speed up the preparation for the Civil Services Examination and it also plays a crucial role to grasp the current affairs topic comprehensively. Here we have covered most of the topics related to various categories including National, International, Sports, Science and Technology, and so on.
 1. 'Swarnim Vijay Mashaal'
– In December 1971, the Indian Armed Forces secured a decisive and historic Victory over Pakistan Army, which led to the creation of a Nation – Bangladesh and also resulted in the largest Military Surrender after the World War – II.
– From 16 December, the Nation will be celebrating 50 Years of Indo-Pak War, also called 'Swarnim Vijay Varsh'. Various commemorative events are planned across the Nation.
– Inaugural event will be held at the National War Memorial (NWM) in New Delhi on 16 December, 2020 which will be attended by Prime Minister Narendra Modi. On his arrival, the Prime Minister will be received by Raksha Mantri Rajnath Singh at the venue.
– The Prime Minister, Chief of Defence Staff & Tri-Service Chiefs will lay a wreath and pay homage to the fallen soldiers. Prime Minister Shri Narendra Modi will light up the 'Swarnim Vijay Mashaal' from the eternal flame of NWM on the occasion.
– Four Victory Mashaals (flames) will be lit from the Eternal Flame of NWM. These Mashaals will be carried to various parts of the country including to villages of Param Vir Chakra and MahaVir Chakra Awardees of 1971 War.
– Soil from the villages of these Awardees and from areas where major battles were fought in 1971 are being brought to the NWM.
– Various commemorative events will be conducted pan-India wherein war Veterans and Veer Naris will be felicitated and events like band displays, seminars, exhibitions, equipment displays, film festivals, conclave and adventure activities are planned.
UPSC 2021 Online Coaching Classes | Bilingual GS Foundation Batch
2. Meghdoot awards
– Department of Posts conducted Meghdoot Award Function 2020 on December 15, 2020, in the Conference Hall of MeitY, Electronics Niketan, CGO Complex, New Delhi.
– The Function was graced by Shri Ravi Shankar Prasad, Minister of Communications, Law & Justice and Electronics & Technology as the Chief Guest and Shri Sanjay Dhotre, Minister of State for Education, Communications and Electronics & Technology as Guest of Honour.
– All the Chief Postmaster Generals and Meghdoot awardees were present in the function via video conference.
– The Meghdoot award is given every year for excellence in postal service. The meghdoot award 2019-20 were given in eight categories.
– In the function, DakPay logo was launched by India Post Payments Bank (IPPB) of India Post as part of its ongoing efforts to provide Digital Financial inclusion at the last mile.
Daily Gist of 'The Hindu', 'PIB', 'Indian Express' and Other Newspapers: 15 December, 2020
Eswatini Prime Minister Ambrose Mandvulo Dlamini
– The Prime Minister, Narendra Modi has expressed grief over the demise of Ambrose Mandvulo Dlamini, Prime Minister of the Kingdom of Eswatini.
– In a tweet, the Prime Minister said, "My deepest condolences to the Government and people of the Kingdom of Eswatini for the tragic demise of Prime Minister Ambrose Mandvulo Dlamini. Our prayers and thoughts are with the bereaved family."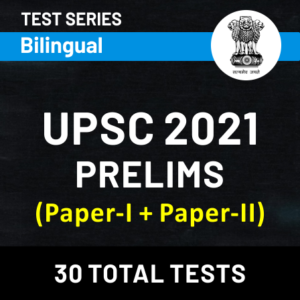 Aiming for UPSC CSE 2021? Get the best test series for sure selection: Click Here
4. Geminids meteor shower
– The Geminids meteor shower, believed to be the strongest of the year.
– It is active from December 4-December 20, with December 13 and 14 considered to be the best nights for viewing these meteor showers.
– The Geminids meteor showers are unique because their origin does not lie in a comet, but what is believed to be an asteroid or an extinct comet.
– The Geminids emerge from 3200 Phaethon, which meteor scientists consider to be an asteroid.
– The asteroid is over 5 km in diameter and was named after the Greek myth of Phaethon, the son of Sun god Helios.
– According to NASA, the Geminids rate will be better this year because the shower's peak overlaps with a nearly new moon, which means there will be darker skies and no moonlight to wash out the fainter meteors.
Daily Gist of 'The Hindu', 'PIB', 'Indian Express' and Other Newspapers: 14 December, 2020
5. Black Fungus
– Recently in the news that the occurrence of Covid triggered mucormycosis with high morbidity and mortality.
– Also called as Mucormycosis or zygomycosis and is a serious but rare fungal infection.
– Caused by a group of moulds called mucormycetes which exist in the environment.
– Mucormycosis mainly affects people who have health problems or take medicines that lower the body's ability to fight germs and sickness.
– Symptoms are face numbness, one-side nose obstructions or swelling of eyes, or pain.
– Early detection and treatment can help.
Daily Gist of 'The Hindu', 'PIB', 'Indian Express' and Other Newspapers: 12 December, 2020
6. Saksham
– It is launched recently and is the 5th and the last Offshore Patrol Vessel designed and built by Goa Shipyard Limited (GSL) for Indian Coast Guard.
– These OPVs will form a formidable part of the Coast Guard Fleet and used for protection of Exclusive Economic Zone of territorial water of the Nation.
IAS Prelims Mock-Test 2020 – Set 73, 15 December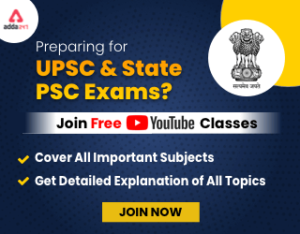 Join UPSC & State PSC Channel ? Click Here