Daily news will speed up the preparation for the Civil Services Examination and it also plays a crucial role to grasp the current affairs topic comprehensively. Here we have covered most of the topics related to various categories including National, International, Sports, Science and Technology, and so on.
1. Raja Parba: Festival of Odisha
Why in news?
Raja Parba festival has started being celebrated in Odisha on June 14, 2021. It is a 3-day festival that celebrates womanhood.
Key points are:
– During this period, it is believed that Mother Earth menstruates and prepares herself for future agricultural activities with the arrival of monsoon said Odisha Tourism Development Corporation (OTDC), chairperson S Mishra.
– his festival is synonymous with varieties of cakes (pithas). Thus, Odisha Tourism Development Corporation (OTDC) has also launched a special programme named 'Pitha on Wheels'.
– During 3 days, women don't work.
About Raja Parba
– Raja Parba is also known as Mithuna Sankranti. It is a three-day-long festival of celebrating womanhood in Odisha.
– Second day of the festival marks the beginning of solar month of Mithuna, on which season of rains starts. It is believed that mother Goddess Earth undergoes menstruation during first three days. Fourth day is called Vasumati Snana or ceremonial bath of Bhudevi.
– Name Raja came from Sanskrit word 'Rajas' which means menstruation. When a woman menstruates, she is called 'Rajaswala' or a menstruating woman.
– This festival became more popular in medieval times as an agricultural holiday marking worship of Bhudevi.
For more details Click Here
2. Global Wind Day
Why in news?
June 15 is celebrated as Global Wind Day, also known as World Wind Day.
Key points are:
– Wind energy is one of the many sustainable forms of energy that everyone is being encouraged to use.
– This day is observed to raise awareness about wind energy and how its harnessed. Not only that, its benefits and workings are also looked at.
– According to WindEurope, onshore wind is now seen as the cheapest form of energy, especially in Europe. The usage of wind turbines has been beneficial in generating electricity as well. In many areas around the world, huge turbines in order to harness wind energy.
– Global Wind Day was first inaugurated back in 2007 as 'Wind Day.' The current name was given only two years later in 2009. This day was the brainchild of the European Wind Energy Association that had 18 countries from the continent. Around 35,000 have taken part in it and more people become a part of this every year.
Daily Gist of 'The Hindu', 'PIB', 'Indian Express' and Other Newspapers: 14 June, 2021
3. 47th G7 Summit
Why in news?
Recently, the Indian Prime Minister addressed the 47th G7 Summit 2021 through video conferencing.
Key points are:
– Apart from India, Australia and South Korea were also invited to participate in the proceedings of the summit as "guest countries".
– This year's summit was hosted by the UK. The last G-7 summit was in France in 2019, with last year's event in the US canceled due to the pandemic.
– The G7 signed the Carbis Bay Declaration. It is aimed at preventing future pandemics.
– The G7 also pledged over 1 billion coronavirus vaccine doses for poorer nations with half of that coming from the United States and 100 million from Britain.
– 11 billion doses are needed to vaccinate at least 70% of the world's population by mid-2022.
– The doses would come both directly and through the international COVAX program.
– Signed off on a joint statement (Democracies 11) by G-7 and guest countries on "open societies" that reaffirm and encourage the values of freedom of expression, both online and offline, as freedom that safeguards democracy and helps people live free from fear and oppression.
– The statement also refers to politically motivated internet shutdowns as one of the threats to freedom and democracy.
– While the statement is directed at China and Russia, India has been under scrutiny over Internet curbs in Jammu and Kashmir even as the Government is locked in a face-off over its New IT rules 2021 with tech giants.
– Democracies 11 is facing threats to freedom and democracy from rising authoritarianism, electoral interference, corruption, economic coercion, manipulation of information, including disinformation, online harms and cyber attacks, politically motivated internet shutdowns, human rights violations and abuses, terrorism and violent extremism.
– Renewed a pledge to raise their contributions to meet an overdue spending pledge of USD 100 billion a year to help poorer countries cut carbon emissions.
– Promised to halt and reverse biodiversity loss by 2030.
– Pledged to reach net-zero carbon emissions by 2050.
– Build Back Better for the World Project: It is aimed squarely at competing with China's trillion-dollar Belt and Road infrastructure initiative, which has been widely criticised for saddling small countries with unmanageable debt but has included even G7 member Italy since launching in 2013.
– It will collectively catalyse hundreds of billions of infrastructure investment for low- and middle-income countries (in Asia and Africa) and offer a values-driven, high-standard and transparent partnership with G7.
UPSC Prelims (Paper-I + Paper-II) 2021 Online Test Series
4. Rare earth metals lie at the heart of China's rivalry with the US, Europe
Why in news?
Recent measures of America and other countries to reduce import dependency on China for rare earth minerals.
Key points are:
About rare earth minerals
– The rare earth minerals (REM) are a set of seventeen metallic elements. These include the fifteen lanthanides on the periodic table in addition to scandium and yttrium that show similar physical and chemical properties to the lanthanides.
– The REMs have unique catalytic, metallurgical, nuclear, electrical, magnetic and luminescent properties. While named 'rare earth', they are in fact not that rare and are relatively abundant in the Earth's crust.
What is the importance of REM?
– Its usage range from daily use (e.g., lighter flints, glass polishing mediums, car alternators) to high-end technology (lasers, magnets, batteries, fibre-optic telecommunication cables).
– Even futuristic technologies need these REMs (For example high-temperature superconductivity, safe storage and transport of hydrogen for a post-hydrocarbon economy, environmental global warming and energy efficiency issues).
– Due to their unique magnetic, luminescent, and electrochemical properties, they help in technologies perform with reduced weight, reduced emissions, and energy consumption; therefore give them greater efficiency, performance, miniaturization, speed, durability, and thermal stability.
Heavy dependence on China for REM
– In 2019, US imported 80% of its rare earth minerals from China
– European Union (EU) gets 98% of its supply from China
– India has the world's fifth-largest reserves of rare earth elements, nearly twice as much as Australia, but it imports most of its rare earth needs in finished form from its geopolitical rival, China
– Such high dependence on China might result in creating geopolitical issues for importing countries if China excludes others from accessing these crucial resources.
– US Senate passed a law recently aimed at improving American competitiveness that includes provisions to improve critical minerals supply chain.
– US also aims to boost production and processing of rare earths and lithium, another key mineral component while "working with allies to increase sustainable global supply and reduce reliance on competitors".
Daily Gist of 'The Hindu', 'PIB', 'Indian Express' and Other Newspapers: 8 June, 2021
5. National AI Portal
Why in news?
The 'National AI Portal', celebrated its first anniversary on 28th May, 2021.
Key points are:
– National AI Portal is a joint initiative by the Ministry of Electronics and IT (MeitY), National e-Governance Division (NeGD) and NASSCOM.
– NeGD: In 2009, NeGD was created as an Independent Business Division under the Digital India Corporation (a not-for-profit company set up by MeitY).
– NASSCOM: A not-for-profit industry association, is the apex body for the IT and IT enabled products and services sector in India.
– It serves as a central hub for Artificial Intelligence (AI) related news, learning, articles, events and activities etc., in India and beyond.
About Artificial Intelligence (AI):
– It describes the action of machines accomplishing tasks that have historically required human intelligence.
– It includes technologies like machine learning, pattern recognition, big data, neural networks, self algorithms etc.
– AI involves complex things such as feeding a particular data into the machine and making it react as per the different situations.
– AI is being used across different industries including finance and healthcare.
– As per a report by PwC, India reported a 45% increase in the use of AI, the highest among all countries, following the outbreak of the virus.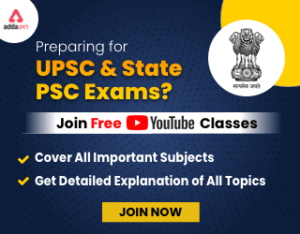 Get free video for UPSC CSE preparation and make your dream of becoming an IAS/IPS/IRS a reality
6. PASIPHAE: A Sky Surveying Project
Why in news?
The Wide Area Linear Optical Polarimeter (WALOP), a vital instrument for the PASIPHAE Project, is being developed at Inter-University Centre for Astronomy and Astrophysics (IUCAA), India.
Key points are:
– Polar-Areas Stellar-Imaging in Polarisation High-Accuracy Experiment (PASIPHAE) is an international collaborative sky surveying project.
About PASIPHAE Survey
– It is an Opto polarimetric survey aiming to measure the linear polarization from millions of stars.
– The survey will use two high-tech optical polarimeters to observe the northern and southern skies, simultaneously.
– The survey will be conducted concurrently from the South African Astronomical Observatory in Sutherland, South Africa in the southern hemisphere, and the Skinakas Observatory in Crete, Greece, in the north.
– It will focus on capturing starlight polarisation of very faint stars that are so far away that polarisation signals from there have not been systematically studied.
– The distances to these stars will be obtained from measurements of the GAIA satellite.
– GAIA is on a mission to chart a three-dimensional map of our Galaxy, the Milky Way, in the process revealing the composition, formation and evolution of the Galaxy. It is a European Space Agency astronomical observatory mission.
– Scientists from the University of Crete, Greece, Caltech, USA, IUCAA, India, the South African Astronomical Observatory and the University of Oslo, Norway, are involved in this project, steered by the Institute of Astrophysics, Greece.
Significance of the Project
– Since its birth about 14 billion years ago, the universe has been constantly expanding, as evidenced by the presence of Cosmic Microwave Background (CMB) radiation which fills the universe.
– The Milky Way Galaxy contains a lot of dust clouds that are present in the form of clusters. When starlight passes through these dust clouds, they get scattered and polarised.
– The PASIPHAE polarimetric map will be used to perform magnetic tomography of the Milky Way Galaxy.
– That is, it will deduce the 3-dimensional structure of the magnetic field and the dust that resides in our own Galaxy.
– This map will provide invaluable information for future CMB B-mode experiments searching for inflationary gravitational waves.
– The B-mode experiment was used to test the theory of cosmic inflation and distinguish between inflationary models of the very early universe by making precise measurements of the polarization of the Cosmic Microwave Background (CMB).
– According to the theory of inflation, the early Universe expanded exponentially fast for a fraction of a second after the Big Bang.
– Beyond studies of the early Universe, the survey will lead to leaps forward in some of the most actively pursued areas in Astrophysics, including high-energy astrophysics, stellar astrophysics, and the interstellar medium dynamics.