Daily news will speed up the preparation for the Civil Services Examination and it also plays a crucial role to grasp the current affairs topic comprehensively. Here we have covered most of the topics related to various categories including National, International, Sports, Science and Technology, and so on.
 1. Pan India Rollout of COVID-19 Vaccination drive
– Prime Minister Narendra Modi will launch the pan India rollout of COVID-19 vaccination drive on 16th January, 2021 at 10:30 AM via video conferencing.
– This will be the world's largest vaccination program covering the entire length and breadth of the country.
– A total of 3006 session sites across all States and UTs will be virtually connected during the launch. Around 100 beneficiaries will be vaccinated at each session site on an inaugural day.
– This vaccination programme is based on the principles of priority groups to be vaccinated and Health Care workers, both in government and private sectors including ICDS workers, will receive the vaccine during this phase.
– The vaccination programme will use Co-WIN, an online digital platform developed by Union Ministry of Health and Family Welfare, which will facilitate real-time information of vaccine stocks, storage temperature and individualized tracking of beneficiaries for COVID-19 vaccine.
– This digital platform will assist programme managers across all levels while conducting vaccination sessions.
– A dedicated 24×7 call centre – 1075 –  has also been established for addressing the queries related to COVID-19 pandemic, vaccine rollout and the Co-WIN software.
UPSC 2021 Online Coaching Classes | Bilingual GS Foundation Batch
2. Phase-2 of Bengaluru Metro Inaugurated
– Hardeep Singh Puri, Minister of State (I/C), Ministry of Housing and Urban Affairs, Shri D V Sadananda Gowda, Union Minister for Chemicals and Fertilizers and Shri B. S. Yediyurappa, Chief Minister of Karnataka inaugurated the 6-km long Southern Extension line under Phase-2 of Namma Metro from Yelachenahalli to Silk Institute Metro stations by flagging off the train on 14 January, 2021.
– The inauguration of the Metro extension line and the FOBs today is a step towards the goals of Bengaluru Mission 2022 to enable faster commute and smart mobility options in the city.
– The Bangalore Metro Rail Project Phase-2 covers a route length of 74 km with 62 stations and consists of extensions to both Purple and Green lines of Phase-1 in all the four directions totalling 34 km and two new lines viz. Gotigere-Nagawara for a route length of 21 km & R V Road- Bommasandra for a route length of 19 km.
– The extension has 5 new stations beyond Yelachenahalli Metro Station on the current operational line namely; Konanakunte Cross, Doddakallasandra, Vajarahalli, Thalaghattapura and Silk Institute.
– The extension is 6 km long elevated metro at the southern end of the currently operational 24.2 km long green (north-south) line. With this extension, the N-S corridor will become 30.2 km long.
– The Elevated portion comprises of 213 spans. The work involves 1032 piles, 223 Piers and 1998 segments for superstructure and 665 no's of girders in stations.
Daily Gist of 'The Hindu', 'PIB', 'Indian Express' and Other Newspapers: 14 January, 2021
3. Innovation Portal
– The Union Minister for Science & Technology, Earth Sciences, Health & Family Welfare Dr Harsh Vardhan dedicated an Innovation Portal to the nation, in New Delhi on 14 January, 2021.
– It is developed by the National Innovation Foundation (NIF) – India, an autonomous body of the Department of Science and Technology (DST), Government of India.
About National Innovation Portal (NIP)
– The National Innovation Portal(NIP)  is currently home to about 1.15 lakh innovations scouted from common people of the country, covering Engineering, Agriculture, Veterinary and Human Health.
– In terms of domain areas, presently the innovations cover Energy, mechanical, automobile, electrical, electronics, household, chemical, civil, textiles, Farm/cultivation practice, storage practice, plant variety, plant protection, poultry, livestock management, nutraceuticals etc.
– Innovation Portal is a step towards Atmanirbhar Bharat and an excellent resource for students, entrepreneurs, MSME's, Technology Business Incubators (TBI's) and common people engaged in a variety of occupations.
Daily Gist of 'The Hindu', 'PIB', 'Indian Express' and Other Newspapers: 12 January, 2021
4. CollabCAD Software
– National Informatics Centre (NIC), MeitY and Central Board of Secondary Education (CBSE), Ministry of Education along with Atal Innovation Mission (AIM), NITI Aayog, provided the CollabCAD Software and released a comprehensive e-book on CollabCAD 3D modelling.
– NIC and CBSE also signed a Memorandum of Understanding (MOU) for 'CollabCAD Software Support and Training for Students and Faculty in Engineering Graphics Curriculum for Class X and XII across CBSE affiliated Schools' for a period of 10 years.
About CollabCAD
– It is the first indigenous tool created by NIC in partnership with Bhabha Atomic Research Centre (BARC) and Vikram Sarabhai Space Centre (VSSC).
– It is a collaborative network-enabled and desktop software system, providing a total engineering solution from 2D drafting & detailing to 3D product design for students and faculty of Engineering Graphics Curriculum.
– This software is an innovative way for students to learn 3D Model designing and this knowledge will give them a competitive edge in their higher education.
– The comprehensive e-book on CollabCAD 3D modelling 1.0 is ready for public release through the CollabCAD portal for registered users and will guide CAD students, beginners, and professionals in understanding and using CollabCAD Software.
– It is designed and authored by the CollabCAD Group of NIC, New Delhi.
– This initiative aims to provide a great platform to students across the country to create and modify 3D digital designs with a free flow of creativity and imagination.
– This software would also enable students to collaborate over designs across the network and concurrently access the same design data for storage and visualization.
Daily Gist of 'The Hindu', 'PIB', 'Indian Express' and Other Newspapers: 11 January, 2021
5. NCAVES India Forum 2021
– In 2017, the European Union initiated a project, "Natural Capital Accounting and Valuation of Ecosystem Services" (NCAVES) in 2017 to help nations advance the knowledge on environmental-economic accounting, in particular ecosystem accounting, that can help in ensuring sustainable economic growth.
– The NCAVES Project is being implemented in five countries – India, Brazil, China, Mexico and South Africa – by the United Nations Statistics Division (UNSD), United Nations Environment Programme (UNEP) and the Secretariat of the Convention of Biological Diversity (CBD).
– The Ministry of Statistics & Programme Implementation has taken up several initiatives under the NCAVES Project during the past three years.
– NCAVES India Forum (in a virtual format) is conducted in collaboration with United Nations Statistics Division (UNSD), European Union and UN Environment.
– Three live sessions of NCAVES India Forum 2021 are scheduled to be held on January 14, 21 and 28, 2021.
– The first session of the event was dedicated to the discussions on the efforts made by India and the international agencies in the domain of natural capital accounting and valuation of the ecosystem services. The session witnessed remarkable participation from all over the globe.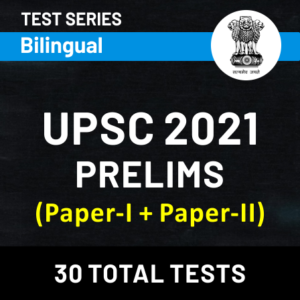 Aiming for UPSC CSE 2021? Get the best test series for sure selection: Click Here
6. CSIR-National Institute of Science Communication and Policy Research (CSIR-NIScPR)
– Dr Harsh Vardhan inaugurates the new entity CSIR-National Institute of Science Communication and Policy Research (CSIR-NIScPR) with a new Vision.
– The new Institute has been established after the merger of two prestigious institutes of CSIR namely, CSIR-NISCAIRand CSIR-NISTADS working at the interface of S&T, Society; and Science Communication and Policy Research.
– Merger will combine the strength of two institutes in a synergistic way with a VISION to become a globally respected Think Tank and Resource Centre for understanding Science, Technology & Innovation (STI) Policy Research and Communicationaccording to the Dr Harsh Vardhan.
– The merger of the two institutes is similar to one plus one equaling to ELEVEN and not two as per Dr. Shekhar C. Mande, DG CSIR and Secretary DSIR.
Daily Gist of 'The Hindu', 'PIB', 'Indian Express' and Other Newspapers: 9 January, 2021
7. Thiruvalluvar Day
– Prime Minister Narendra Modi has bowed to the venerable Thiruvalluvar on Thiruvalluvar Day (15 January, 2021).
– In a tweet, the Prime Minister said "I bow to the venerable Thiruvalluvar on Thiruvalluvar Day. His thoughts and works reflect the immense knowledge as well as the wisdom he was blessed with. People across generations have been positively impacted by his ideals. I urge more youngsters across India to read the Kural."
IAS Prelims Mock-Test 2021 – Set 90, 14 January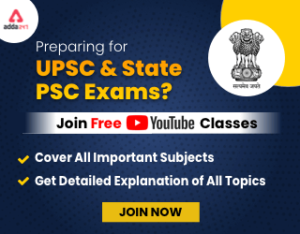 Join UPSC & State PSC Channel ? Click Here